2021 European Dressage Championships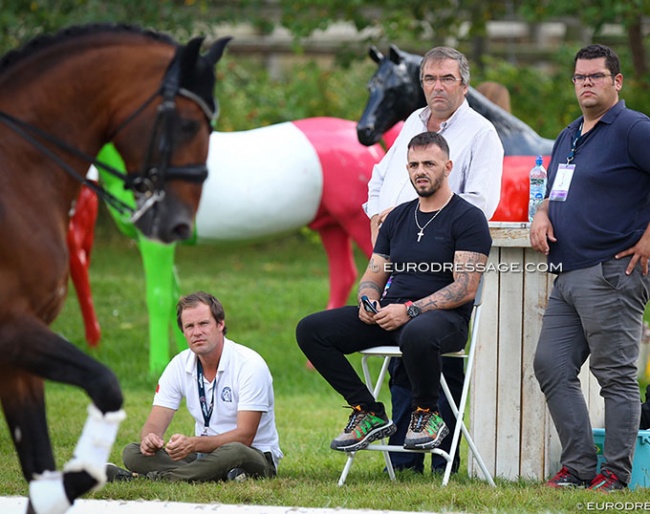 On Friday 10 September 2021, the individual Under 25 competition kicked off in the main stadium at the 2021 European Dressage Championships at Hof Kasselmann in Hagen. 
While the youth Grand Prix riders began their battle for individual glory in the grand stadium, a large group of Grand Prix riders took centre stage in the competition ring where Horses & Dreams takes place during the April CDI. Beautifully set in the garden of Hof Kasselmann, this competition ring breathes ambiance and familiarity while top sport happens there.  With a small coffee and drinks bar set up near the warm-up, dressage lovers were enjoying top sport with a glass of wine in the best of weather. 
Some Grand Prix riders of the senior Championship, who did not make it to the Special, opted to compete again in this 3* tour so familiar faces as well as new stars took centre stage in the B-arena of the event.
Here are some behind and on the scene shots from Friday. 
Photos © Astrid Appels - No Reproduction allowed
Eurodressage is all week in Hagen taking photos of all riders. If you are interested in using out photos for social media or prints, send us an email FIRST.
Related Link
Eurodressage coverage of the European Dressage Championships - U25/Seniors