Westfalian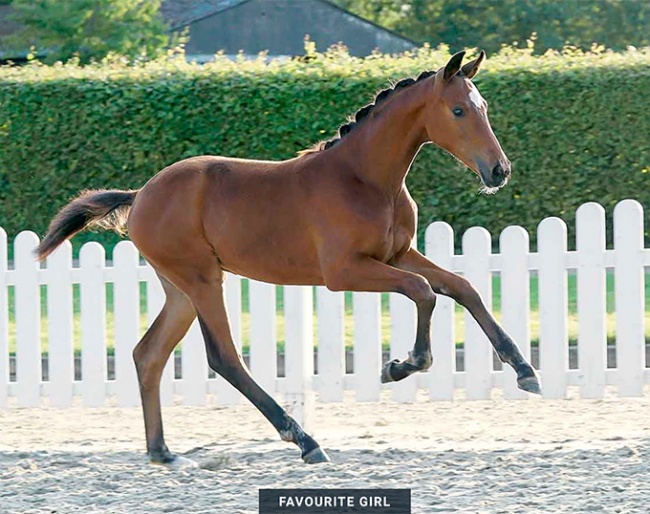 Favourite Girl was the best selling foal in the last foal auction hosted by the Westfalian society in 2021.
The final collection included 22 foals out of a total of 350 foals that were sold through this online auction system. 
Favourite Girl (by Fynch Hatton x De Niro), bred by Enrico Schöbel), sold for 25,500 euro to Switzerland. Her half sister of 2018 (by Santo Domingo) won bronze at the 2018 German Foal Championship.
The second most expensive foal was filly Franziska (by Franziskys x Furst Romancier), which sold for 14,000 euro.
The most expensive colt was Vajano (by Viva Gold x Livaldon), which moves to The Netherlands for 14,000 euro. 
Balida (by Bonds x Sandro Hit) sold for 11,500 euro, Dolce Mio (by Despacito x Belissimo M) for 9,250 euro. Filly Vittoria Bellissima B (by Va Pensiero x Belissimo M) moves to Austria for 7,250 euro.
A total of 22 foals changed hands. The average price for a foal in this auction was 8,341 euro.