Belgium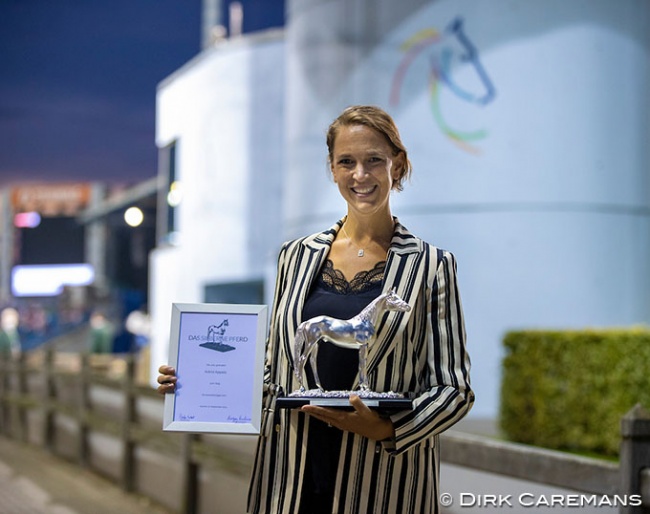 "The Silver Horse," the online and social media award for equestrian sport given annually at the CHIO Aachen, goes to Astrid Appels for Eurodressage.com. 
Michelle and Alexander Buchholtz came second, Tina Srowig and Leonie Merheim third. ARD commentator Carsten Sostmeier was distinguished with the Personality Award.
For 30 years, the Silver Horse is the most renowned media prize in the areas Print, TV and Radio for equestrian sport. However, as an "online and social media award" it has been paying tribute to the changing media landscape for the past four years.
2021 Silver Horse Award for Eurodressage
Anyone, who is searching the web for current news from the world of the dressage sport, is guaranteed to find what he/she is looking for at eurodressage.com. Founded in the year 2000, in the meantime the website is the leading digital platform for dressage news on the Internet with a large readership (500,000 – 800,000 per month) and a huge social media community (304,000 on Facebook / 46,000 Instagram). And since Eurodressage informs the public in an excellent way, the jury of the online award "The Silver Horse" is now honouring its commitment.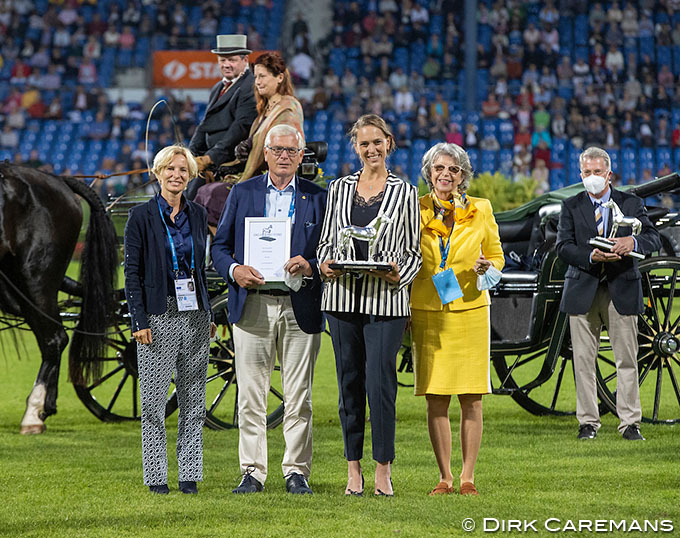 In 2014 Appels was second for the "Silver Camera," the award for best equestrian photo of the year, also handed out at CHIO Aachen. 
The renowned Silver Horse award was conferred to an online media this year for the third time. Because equestrian journalism is also experiencing a change process and meanwhile disposes of totally new and exciting, digital formats, which in turn make this fascinating sport even more up-to-date and more personal.
The Jury
The jury – comprising of the dressage rider, Nadine Capellmann (whose father Kurt Capellmann initiated the distinction on the instigation of Count Leopold von Rothkirch und Trach), Countess Ute Rothkirch and Wolfgang Brinkmann (both from the German Riding and Driving Association), Michael Mronz  (from CHIO Aachen) – examined over 40 submitted entries, which included not only articles by bloggers and onliners, but also from editors, athletes, organisers and agencies.
The jury based their assessments among others on the criteria creativity, quality, user involvement, target group affinity and the relevance of the submitted entries. They were impressed by the diversity of the entries submitted.
Tribute Paid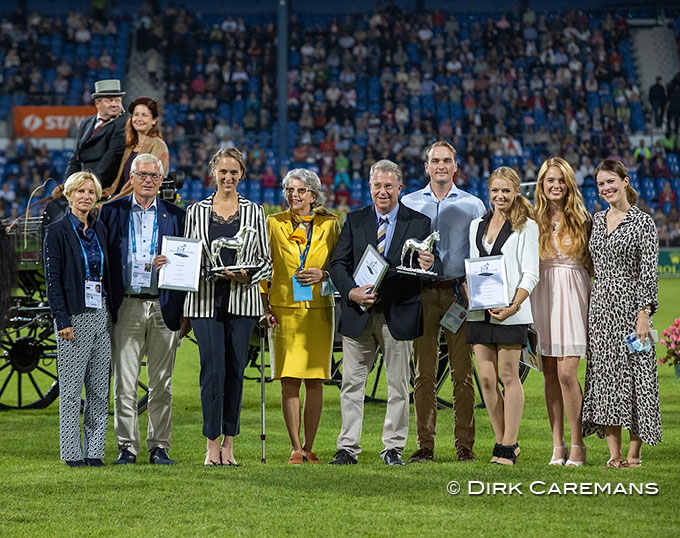 In addition to Astrid Appels, the Belgian media professional from Eurodressage, Michelle and Alexander Buchholtz were distinguished with second place for their format "Momo Equestrian", Tina Srowig and Leonie Merheim came third with their format "@diemitdenpferden".
Tribute was paid to the winners amid an exceptional setting: Namely during the Opening Ceremony of the CHIO Aachen 2021. In the course of the award ceremony on Tuesday evening, Carsten Sostmeier was also presented with the "Silver Horse" in the category "Personality". The equestrian sport commentator, who was also recently conferred with the "Sportbild Award," received the distinction for his both expert and entertaining commentary of the Olympic Equestrian Games in Tokyo.
Photos © Dirk Caremans
Related Links
Eurodressage Nominated for 2021 Silver Horse Award
Pam Langrish Wins 2014 Silver Camera Award