Education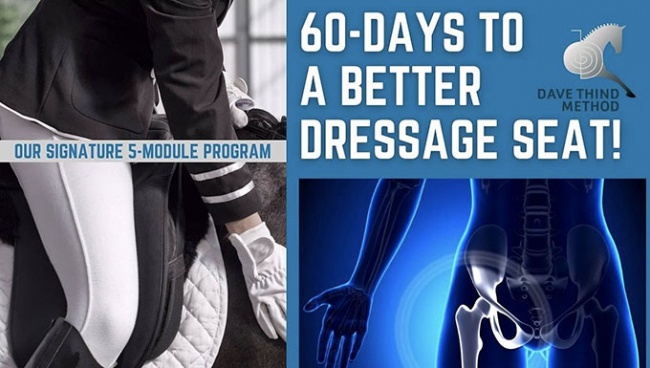 New State-of-the-Art e-Learning Platform Offers Enriched Content and Classroom-like Experience.
WALPOLE, MASSACHUSETTS, USA — Internationally renowned biomechanics expert and FEI trainer Dave Thind, founder of Dave Thind Method, today announced the release of a newly updated edition of his best-selling course, "A Good Seat Moves."
The new edition, titled "60 Days to a Better Dressage Seat," guides riders step-by-step through a transformational program of Feldenkrais Awareness Through Movement® lessons, designed specifically for the equestrian athlete.
The 5-module course helps riders at any level improve harmony, communication and effectiveness by developing greater body awareness and feeling — a key skill for progress in riding. Now delivered through a state-of-the-art e-learning platform, the course offers students a more intuitive and user-friendly interface that fits seamlessly into the schedules of busy riders. While "60 Days to a Better Dressage Seat" delivers results to riders at all levels, the new edition includes advanced content developed through Thind's private coaching work with elite international athletes. These tools, designed to fine tune very specific aspects of advanced performance, are now available to all students who enroll in the course.
"I strongly recommend DTM for both pros and adult amateurs. That focus on allowing movement through the whole body (the same throughness we want from our horses) and taking time to slow down and feel is so powerful. I always thought feel couldn't be taught, but I may be changing my tune!," said Grand Prix rider and trainer Amy Speck-Kern.
New Book and E-Learning Platform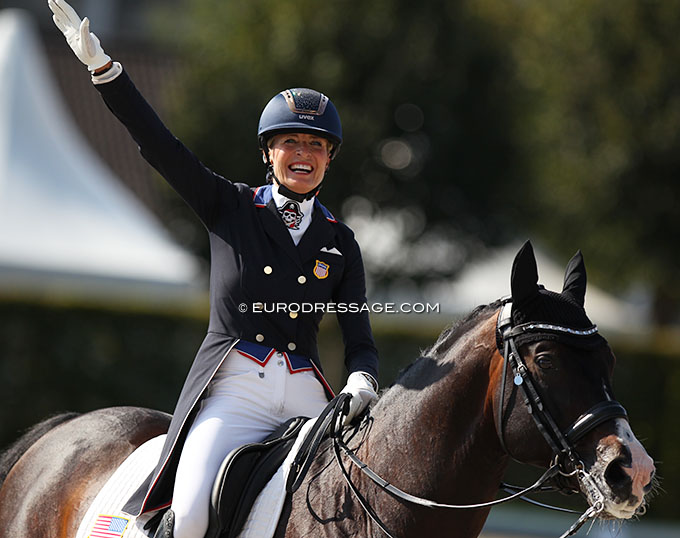 When the German National Equestrian Federation approached Thind to author a book on his method (scheduled for release in 2022) that includes QR codes for video components, Thind was inspired to shoot all new course video, and enrich the curriculum in the process. "We're really excited about the new edition, and our move to a more robust e-learning platform," said Thind. "I think students are going to find it engaging, more classroom-like, and easier than ever to make DTM and Feldenkrais Awareness Through Movement part of their overall program."
Dave Thind earned his "Trainer A, F.N." certification in 2007 at the Westphalishe Reit und Fahr Schule and is a Guild Certified Feldenkrais Practitioner®. His students and followers include Olympians, World Cup riders and top FEI competitors as well as Juniors and Adult Amateurs interested in adding movement study to their overall training program.
Reaching out to equestrians during the pandemic, Thind produced and hosted a popular series of online Dressage Symposiums in 2020 and 2021, as well as live Zoom classes attended by students in 35 countries. "We can do so much for our horses beyond our 45-minute lessons. The technology is here for us, and top riders are embracing it," said Thind. "It's really exciting to see!"
Dr. Hilary Clayton, veterinarian, researcher and rider, said, "I love the DTM focus on the pelvis which research shows is the key to riding success. His lessons will help all of us to reach our full potential in the saddle."
60 Days to a Better Dressage Seat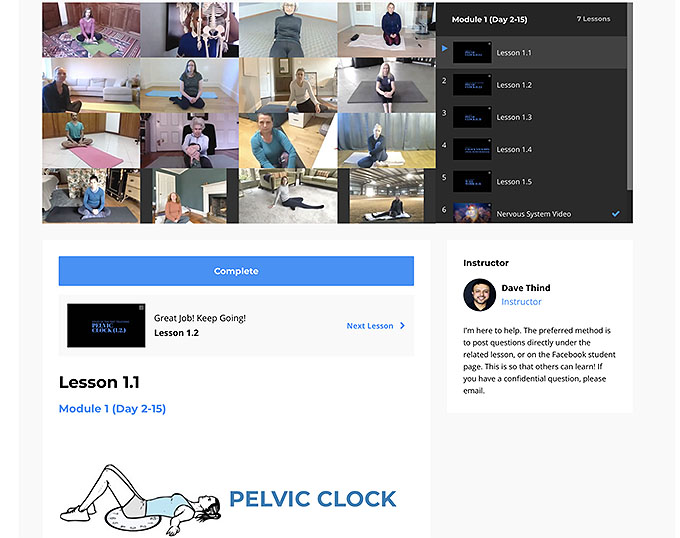 "60 Days to a Better Dressage Seat," is now available for purchase at www.davethindmethod.com. As a special launch offer, the first 50 students to enroll will receive a bonus private zoom consultation with Dave Thind ($175 value) to address specific biomechanical challenges the student wishes to improve or better understand.
Dave Thind Method is the breakthrough combination of Feldenkrais Awareness Through Movement® and the classical German training system that helps riders awaken the body's innate ability to ride softly and with greater feel. Students learn how to release the tension and "over-effort" that blocks the full expression of their horse's scope and movement.
For more information visit www.DaveThindMethod.com or Dave Thind Method on Facebook.