2021 PSI Auction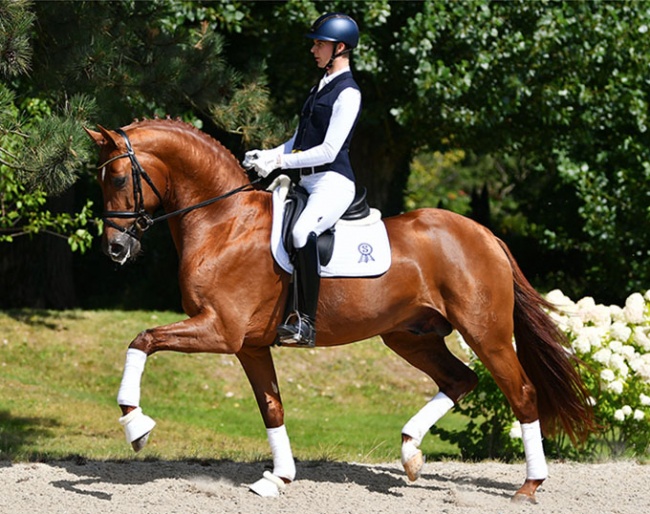 Diamor, a stunning chestnut 4-year old stallion, combines the best of Dutch and German bloodines. Sired by Dutch Grand Prix team stallion Desperado, this liver chestnut beauty is out of a Furst Piccolo x Andiamo dam.
The 2021 PSI Auction takes place in Ankum, Germany, on 11 December 2021.  Try out your horses of choice at Hof Kasselmann in Hagen. The PSI Auction team stands ready for you: either face-to-face, by phone, Facetime or any  other digital means of communication. 
Renowned for being the best auction to source the highest quality of dressage and show jumping young horses for more than three decades in the world, PSI combines unparalleled quality and service. 
Diamor: KWPN x Westfalian x Hanoverian
Diamor is a beautiful example of open breeding in which the best blood of the Dutch and German breeding societies are combined. 
Sired by Dutch team horse Desperado (by Vivaldi x Havidoff), Diamor is out of dam Fee (by Furst Piccolo x Andiamo).
This 4-year old liver chestnut stallion has a gorgeous conformation and very well developed frame. He has a lot of expression and technique in trot and completely balanced canter work. His gaits are ground covering and impressive with a lot of spring and bounce. 
Diamor is a start for the future!
Schedule a Viewing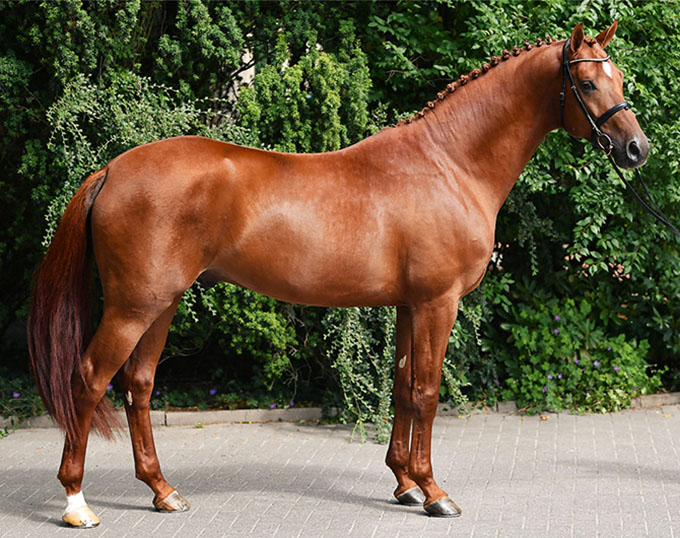 Want to find out more about Diamor? See him presented to your personally for try out? His vet report?  Get in touch with the PSI team, either face-to-face, by phone, Facetime or any other digital means of communication. 
The 2021 PSI auction will take place in a new format:  The event on 11 December 2021 will start with a reception at 5 pm at the P.S.I. Auction Centre in Ankum, the auction will begin in the course of a culinary and equestrian gala evening from 7.30 pm.
The first live presentation of the dressage horses will take place in Ankum from 6.00pm on 4 December 2021. Of course all horses can be viewed and test ridden before that at their home, Hof Kasselmann in Hagen. 
Francois Kasselmann (this week Francois is in Delmar, Ca and Wellington, Florida. Feel free to get in touch)
Tel.: + 49 (0) 171 – 496 986 5
Email: f.kasselmann@psi-sporthorses.de
Ullrich Kasselmann
Tel.: +49 (0) 171 – 412 375 5
Email: Info@psi-sporthorses.de
Michael Holtgers
Tel.: + 49 (0) 171 – 621 027 5
Email: info@psi-sporthorses.de
Hartmut Lammers
Tel.: + 49 (0) 175 – 650 558 0
Email: info@psi-sporthorses.de
Ullrich Henschke
Tel.: + 49 (0) 171 – 704 047 7
Email: info@psi-sporthorses.de
Insa Hansen
+49 (0) 172 4556216  
Frederic Wandres
+49 (0) 171 338 76 87