U.S.A.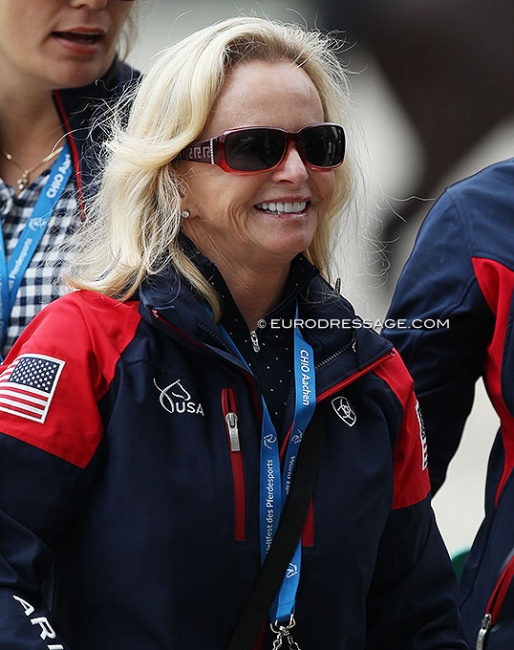 The United States Equestrian Federation (USEF) has put the decision of a new contract for a U.S. Dressage Technical Advisor on hold. At the moment will not renew its contract with America's senior team trainer Debbie McDonald. 
Since 1 December 2018 McDonald was the "U.S. Dressage Technical Advisor," coaching and assisting the U.S. high performance Grand Prix riders at home, competitions, in training sessions, and at major international dressage competitions and championships.
Her contract was for two years to finish after the 2020 Olympic Games in Tokyo, but got extended until 2021 due to the postponement of the Olympics.
Team Silver, Individual Glory
McDonald succeeded Robert Dover as U.S. Dressage Technical Advisor in the autumn of 2018. She had served as the US Equestrian's Dressage Development Coach for ten years until 2016.
Already during Dover's time as Technical Advisor, Debbie was the go-to trainer for a large group of the U.S. team riders and hopefuls. 
McDonald is the personal coach of Laura Graves, Adrienne Lyle and Kasey Perry-Glass, amongst others.  Between 2017 and 2021 the U.S. dressage team won team silver at the 2018 World Equestrian Games and 2021 Olympic Games in Tokyo. Graves also won individual silver at the 2018 WEG, and placed second at the 2017 and 2018 World Cup Finals. Graves also won the 2017 CDIO Aachen Grand Prix Special and 2018 CDIO Aachen Grand Prix. Perry-Glass was sixth at the 2018 WEG and fifth at the 2019 World Cup Finals. 
Contract Not Renewed
USEF was in the process of renegotiating McDonald's contract for a new term (2022 - 2024) with the Paris Olympic Games as goal, but has put these on hold.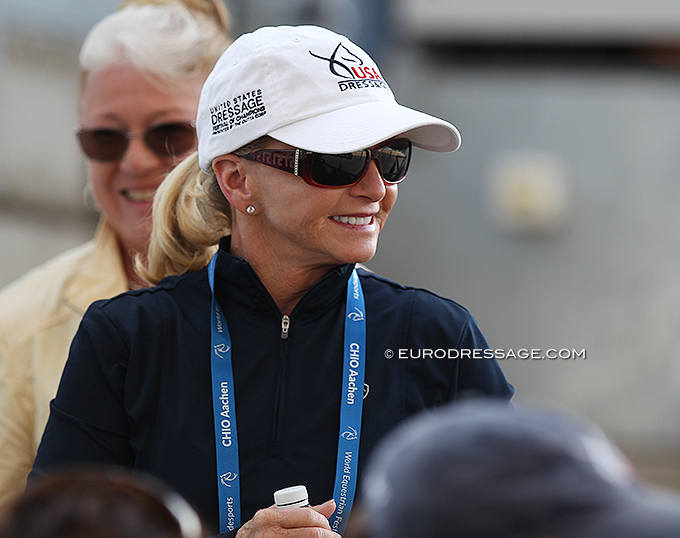 The official statement from the USEF reads, "Debbie McDonald's contract with USEF has expired and will not be renewed at this time. We are continuing to move forward with the balance of the plans that have been developed following a detailed review involving stakeholder feedback."
The decision was made in response to McDonald being named, along with her husband Bob McDonald and the 32nd District Agricultural Association (California), as defendants in a civil lawsuit which alleges Bob McDonald sexually assaulting underage students in the mid-1970s. The suit accuses Debbie of negligence and negligent supervision. Last year this matter was first brought up by SafeSport. It led to Bob McDonald initially being banned for life in June 2020 and two months later all sanctions were lifted after McDonald provided additional information in advance of his arbitration hearing.
"We are relieved and grateful to hear that the lifetime ban against my husband Bob has been lifted and that the case is closed, but we are by no means considering this a celebration," Debbie McDonald stated on 23 August 2020. "He has never wavered his position on the accusations being false. (...) Bob understood the seriousness of the accusations and that is why we were committed to clearing his name. We do not take any type of abuse lightly. There is nothing worse than having your character, or the character of a loved one questioned."
A Future with Debbie?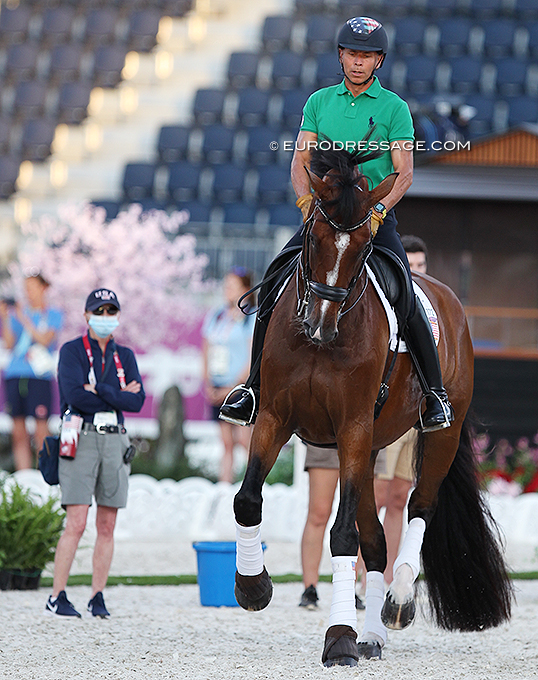 Debbie McDonald (67), who is based in Wellington, FL, continues to be a highly used and respected trainer by America's elite dressage riders. Her contribution to the success of U.S. Dressage is undeniable and her motivation and dedication are an inspiration. She has unlocked new levels in numerous riders who had plateaued in their training and results. 
"Debbie McDonald is and always will be a mentor to me," said U.S. squad rider Katherine Bateson-Chandler took to Facebook. "From the fun times we had when I was grooming and she was an Olympian to the amazing times when I was riding and she was coaching me to bring my horse confidently up to GP…. You have brought USA dressage to an Olympic silver medal which no one but you thought was possible. You will be more than missed in this role."
USEF Technical Dressage Director Hallye Griffin told Eurodressage exclusively that "Debbie is not an easily replaceable person. We will now research what athletes feel they need to keep producing the results. We do not want to rush into making the wrong decision and make sure that the next steps are the right ones. There was no intention of eliminating the position of Technical Advisor."
Photos © Astrid Appels
Related Links
Eurodressage Photo Database: Debbie McDonald
Debbie McDonald Fund Established To Support Pacific Northwest Riders
Debbie McDonald to Succeed Dover as U.S. Dressage Technical Advisor
SafeSport Lifts Robert McDonald's Ban for Life
U.S. Center for SafeSport Issues Lifetime Ban of Trainer Robert McDonald