FEI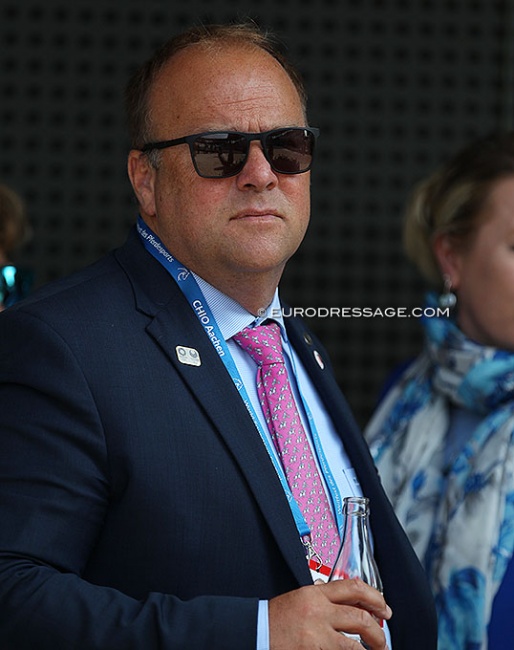 The FEI has announced the ground jury for the 2022 European Youth Championships for the Children, junior, young riders and Under 25 divisions.
Pilisjaszfalu
The European Youth Championships will return to Pilisjaszfalu, north of Budapest in Hungary, after the venue hosting the all comprising five-discipline youth championships in 2020.  
In 2022 the Children and Under 25 will have their Europeans in Hungary on 24 - 28 August 2022.
The ground jury includes:
Children
Magnus Ringmark SWE (president)
Thomas Kessler GER
Maria Colliander FIN
Elisabeth Max-Theurer AUT
Cesar Torrente COL
Under 25
Ulrike Nivelle GER (president)
Yuri Romanov RUS
Orsolya Hillier HUN
Christof Umbach LUX
Thomas Lang AUT
The reserve judge is Hans Voser (SUI), David Hunt (GBR) is the JSP member attending, Enzo Truppa (ITA) is the foreign technical delegate and Petr Choc (AUT) is the chief steward.
Hartpury 
The 2022 European Junior and Young Riders Championships will take place in Hartpury, Great Britain, on 25 - 31 July 2022, after they were cancelled in 2020 due to Covid. 
The Hartpury ground jury includes
Junior Riders
Isobel Wessels GBR (president)
Irina Maknami RUS
Jean Michel Roudier FRA
Elke Ebert GER
Lars Andersson SWE
Young Riders
Stephen Clarke GBR (president)
Jane Weatherwax USA
Alice Schwab AUT
Maarten van der Heijden (NED
Evi Eisenhardt GER
The reserve judges are Olivier Smeets (BEL), Tiina Karkkolainen (FIN)
Ferry Leyman (BEL) will serve as foreign technical delegate, Dan Chapman (GBR) as chief steward and David Hunt (GBR) as JSP member.
Strzegom
The ground jury for the 2022 European Pony Championships in Strzegom, Poland, on 3 - 7 August 2021 has not yet been appointed.
Photo © Astrid Appels
Related Links
Pilisjaszfalu Allocated 2022 European Children and Under 25 Championships
Hartpury Allocated 2022 European Junior/Young Riders Championships, Bidding for 2021 Reopened
2020 European Junior and Young Riders Championships in Hartpury Cancelled