Ponyforum Online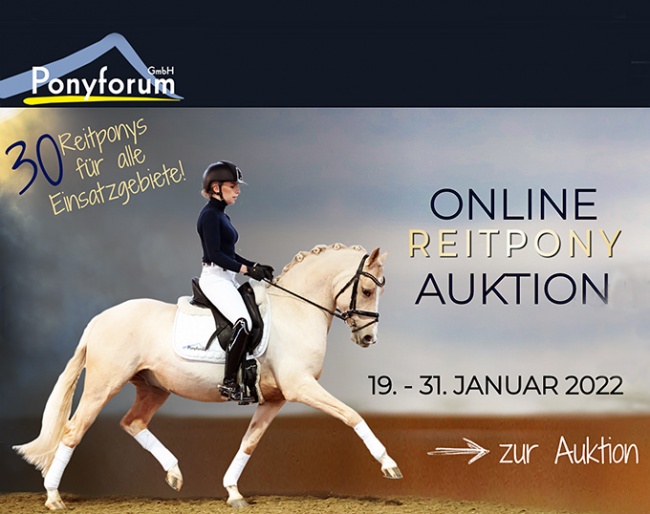 The first Riding Pony Online Auction of 2022, hosted by Ponyforum GmbH, has begun. 
The online auction will take place from 20 to 31 January 2022 and offers a collection of 30 ponies under saddle of all ages. From young pony talent to fully trained schoolmasters for FEI dressage sport or show jumping, there is a dream pony for everyone's wishes. 
All ponies are fully X-rayed and insured. 
On the homepage of Ponyforum GmbH www.ponyforum.de you can discover all the ponies in detail. Click here to jump straight to the collection.
Also in this auction there is the option for an "immediate buy" if the right price is offered. 
Questions about the auction and ponies can be asked to our sales team by telephone (+49 2992 9796707) or Email (service@ponyforum-online.de)