Great Britain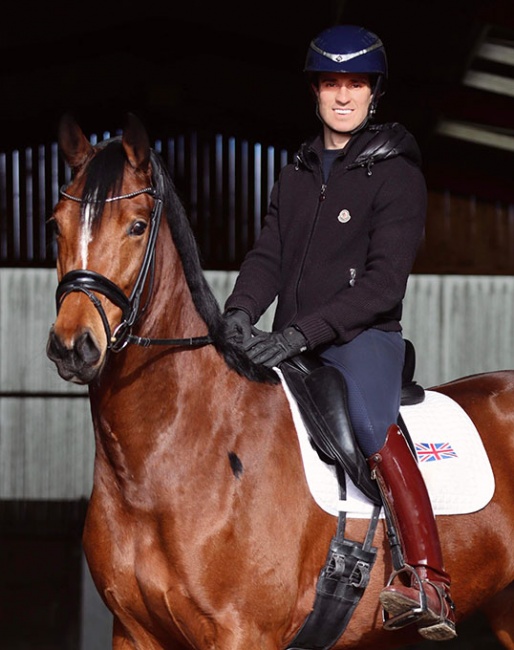 Newton Vamouche, the exciting 4-year old daughter of Double Young Horse World Champion Woodlander Farouche, is to stay in Great Britain as one of GB's leading Under 25 Grand Prix riders Alex Harrison has secured her purchase from Elite Dressage.
Following the untimely death of Alex's top horse Diamond Hill, whom he successfully competed at the 2021 European Under 25 Championships in Hagen, Alex has been working to rebuild his string of top dressage horses.
He is delighted to have found this talented young mare at Elite Dressage in Devon, just a couple of hours away from his home in Bath where he runs the successful livery and training business Collective Equestrian.
Right on the Doorstep
Alex had spotted the striking Valverde x Furst Heinrich x Dimaggio mare on Elite Dressage's social media, and decided to drive down to Devon to take a look with his partner, Grand Prix competitor Jonny Clarke West.  
Alex was not disappointed saying, "after months of driving around mainland Europe, I was yet to see a horse that caught my eye on a video and subsequently exceed expectations in reality.  Vamouche is without a doubt the exception.  Beautifully started by the very talented Irish international Grand Prix rider Alex Baker, the first trot stride had me convinced!  POP went the champagne cork and the deal was done!"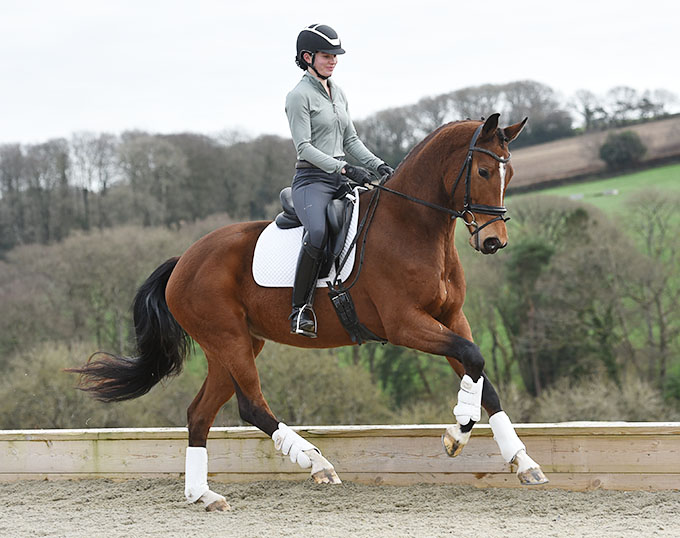 The Elite Dressage team are equally as excited about the prospects for this new partnership. "We're delighted that this special mare will be produced by such a talented rider.  Alex and Newton Vamouche will have many cheerleaders here at Elite Dressage," said Anna Ross, director at Elite Dressage.
Elite Dressage Breeding Programme
Fortunately for Anna and her team at Elite Dressage, their innovative breeding programme enables them to confidently sell some of their brightest stars. Newton Vamouche is already part of their successful Elite embryo transfer programme and that they have five foals due from her this year. 
"Of course, we'll miss having such a talented mare to train but the blow is very much softened by our extensive breeding programme and we're excited to meet her offspring in a few months' time," said Anna.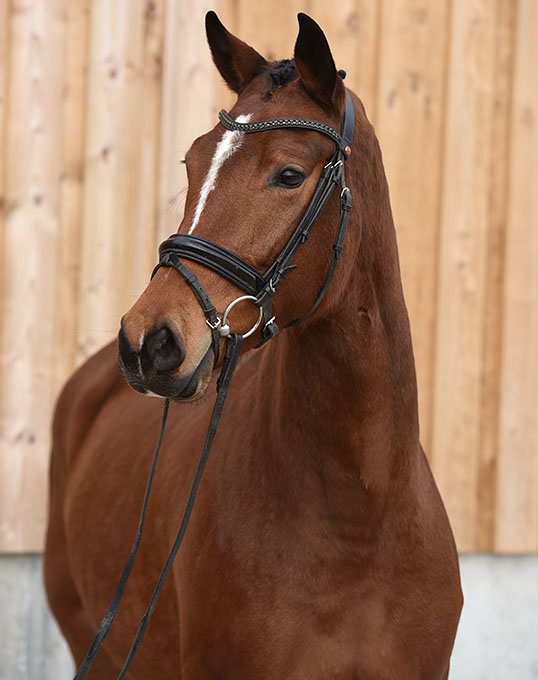 Alex admitted that last year had been a tough one but that the trip to Elite had been just what he was looking for.  
"If you want a new horse and need a glass of champagne, few places quench both thirsts like Anna Ross's Elite Dressage.  Having taken on board copious amounts of vitamin C and paracetamol subsequently, I can happily report I am still just as in love with Vamouche as I was before." quipped a buoyant Alex.
It seems likely we will be toasting this exciting new partnership in 2022 and the years to come.
Discover Elite Dressage at www.elitedressagehorses.co.uk or on Facebook, Instagram, or Youtube.
-- press release. Photos © Elite Dressage
Related Links
Alexander Harrison's British U25 Team Ride Diamond Hill Passed Away