2022 Palm Beach Dressage Derby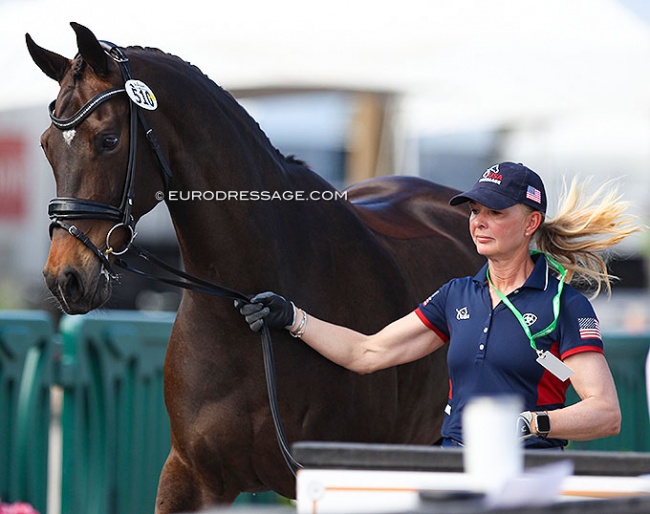 Twenty-two years ago a young and inexperienced journalist travelled to her first show in Florida, the 2000 Palm Beach Dressage Derby, which were hosted at Mary Anne and Walter McPhail's Equestrian Estates in Loxahatchee, Florida. Working under the wings of Mary Phelps of Dressagedaily, I remember the first American combinations I saw compete and the first friendships I forged on those show grounds. I took the first photos with a teeny tiny digital pocket camera as analog photography was still en vogue back then and proudly shared them on my website which was in its infancy then.
Twenty-two years later I'm standing here again with a big whopper of a digital camera, at the Global Dressage Festival, in Wellington to cover the Derby for I think the fifth or the sixth time. I have been a Florida regular for two decades but wasn't always there for the Derby.
Since the competition moved to Wellington and the Global show grounds I had always thought that America's best of the best would compete at the most important show of the season, the CDI 5*, but in the past few years I was proven wrong. While I was flying back to Europe after the 5*, I would look at the starters' list for the Derby and see many more interesting pairs on the entry list than during the week I was there.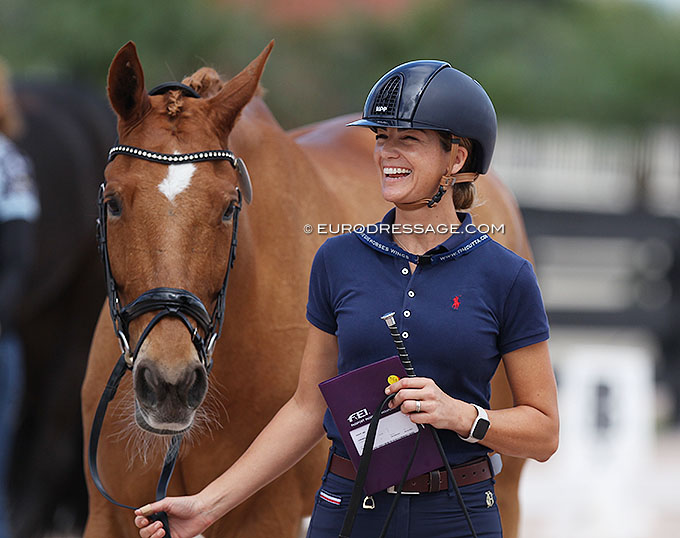 In 2021 press was not allowed to travel to Florida on the USEF Waiver (price 350 USD) so I had to skip the Florida sun for one year, but this time I'm back for the 5* AND the Derby ! There's no fooling me. I decided to stay at least two weeks and see what is in store. One combination that pops up on the starters' list is Katherine Bateson-Chandler, who is ready to make her show debut on new acquisition Haute Couture. Anna Buffini and new buy Fiontini were also on the Master List, but did not appear at the trot-up on 2 March 2022. 
A group of 76 combinations will be competing in the next four days at the 2022 Palm Beach Dressage Derby. It's not as big an entry field as hoped for, something that is clearly noticeable here in Wellington, where the CDI field is thinning out, year after year, while the national competitions get more packed (as well as the smaller shows hosted in the quiet surroundings at White Fences). The Global Dressage Festival highlight year for me was 2016 when riders from all corners in the world came to Florida to qualify for Rio. The classes were huge then or maybe that's just my impression.. as everything in the past seems bigger with memory penciling in more colour and vibrancy into past experiences than events lived here and now...
Text and Photos © Astrid Appels - NO REPRODUCTION ALLOWED
Related Links
Haute Couture Sold to U.S.A. as 2022 WEG Team Hopeful for Katherine Bateson-Chandler
Hot Dressage at 2000 Palm Beach Dressage Derby
Fiontini Sold to American Anna Buffini