Belgium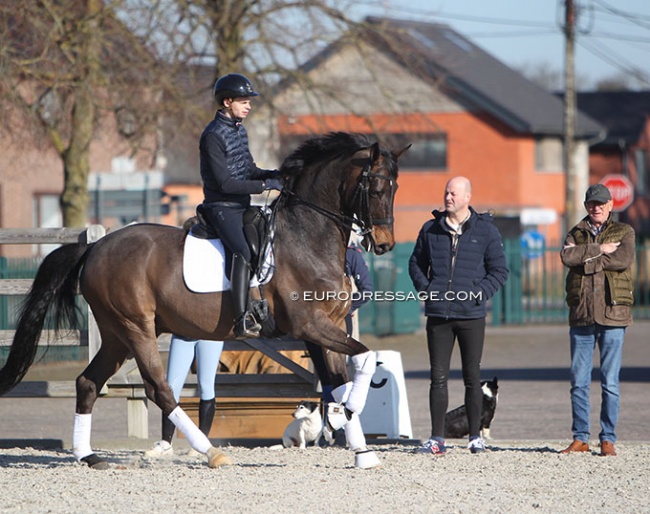 Belgian Under 25 rider Nico Nyssen has taken the bold step to start an independent dressage training business, moving out from under his parents' wings.
Under the patronage of German horse dealer Jochen Arl, Nyssen is building a boutique training and sales business of high quality dressage horses. To achieve this goal he has based himself at Piet Lenskens Sporthorses in Peer, Belgium.
Belgian Produced
The 24-year old Nyssen is son of Belgian Grand Prix rider Luc Nyssen and grew up around horses. His parents run a dressage stable in De Haan near the Belgian coast.
Although his competitive career has mainly been focused on national level competition, Nico made his international show debut in 2018 in the Under 25 division aboard Sauvage (by Havidoff x Darwin). In 2019 he competed him at the CDI-U25 in Riesenbeck.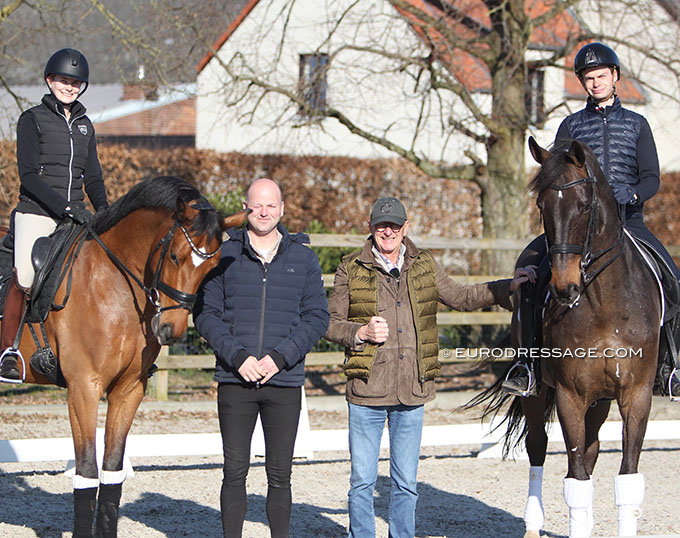 In 2020 he reaped the fruits of his year-long labour when he claimed the Belgian Under 25 Champion's title aboard his own Da Vinci (by Vivaldo x Houston) after earning silver in 2019 with Esteban M (by Sandro hit x Jazz) and bronze in 2018 with Sauvage (by Havidoff x Darwin).
Out from Under the Wings
Nico's hard work and dedication to dressage and talent in the saddle did not go unnoticed.
Jochen Arl, who has been a driving force behind the sales business of riders such as Hubertus Schmidt, Patrik Kittel and Henri Ruoste, spotted the potential in young Nyssen and supported his move to independence. 
Nico has rented his own stable tract at Piet Lenskens Sporthorses, located at the famous Lindehof stud farm in Peer, Belgium. There, the young man who celebrates his 25th birthday today will produce his own and clients' horses up the levels.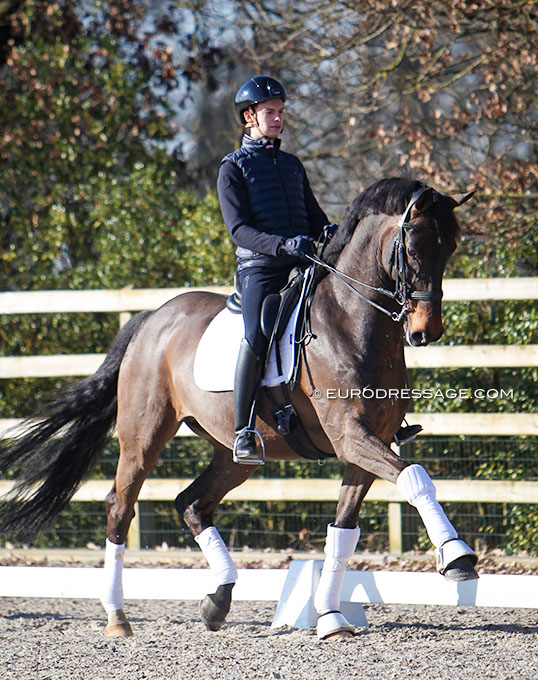 "It's a nice symbiosis here in the barn, where Piet and I each have our own independent business with sales horses, but work together in finding them as well as owners who wish to put their horses in training and join us on the road to Grand Prix," said Nyssen.
While Piet and his assistant rider Anke van Moer mainly focus on sourcing talented youngsters for re-sale, Nico has his emphasis on competition and producing them to FEI level before selling.
"Nico is a great addition to our stable," Lenskens explained. "He can help us with the riding and it's good to have the extra pair of eyes on the ground. With Jochen supervising we have a strong team here with international calibre horses."
Finding Talent for the Future
Nico will be focusing on sales and training as Arl's protege and has been allocated a handful of horses to develop and sell for the German horse dealer. 
One of them is the Sara Lostria's internationally competed Grand Prix horse Bon Romantic (by Bordeaux x Don Romatic), who spent the summer of 2021 getting established at Grand Prix level under the expert care of Spanish team rider Borja Carrascosa. Nico now rides "Bon Bon" and aims for the Under 25 show circuit with this confirmed powerhouse.  His second Grand Prix horse is 12-year old Grand Prix horse Farrington (by Jazz x Samba Hit).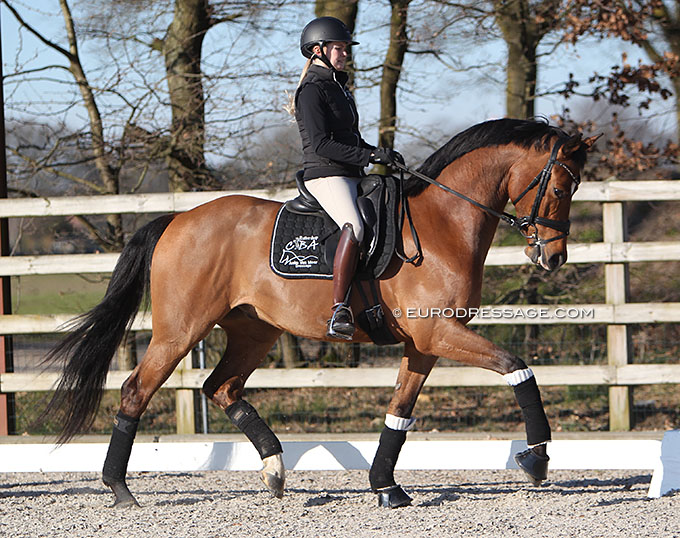 Other talent in Nico's barn is the KWPN bred Lukas (by Guardian x Bojengel) and King U.S, a For Gribaldi x Flemmingh out of the same dam as Dinja van Liere's Grand Prix star Hermes. 
"Nico is a hard worker and knows much about training horses at his young age. He has that magnetic pull to bring the best out of a horse," said Jochen. "This is the type of rider I like to support and work with."
Photos © Astrid Appels
Related Links
Sara Magnusson's Bon Romantic Has Grand Prix Future Ahead with Borja Carrascosa
Van de Weyer, Hennes, De Jong, Luyten, Nyssen, Roos Win 2020 Belgian Dressage Championships
De Jong, Goovaerts, Van den Steen, Buelens, Defalque, Roos Win 2019 Belgian Dressage Championships
Colling, Richmond, Hendrikx, Defalque, Devroe Win 2018 Belgian Dressage Championships