U.S.A.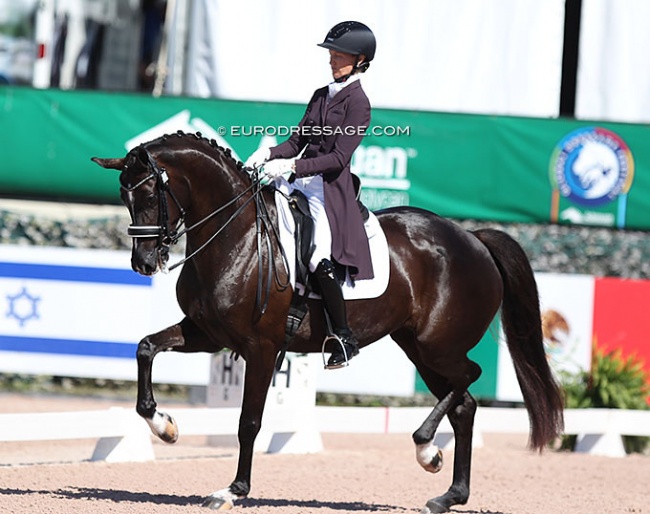 US Equestrian announced the athlete-and-horse combinations that will represent the U.S.A. at the FEI Nations Cup in the Netherlands at CHIO Rotterdam and at CHIO Aachen in Germany.
Additionally, two combinations will compete as individuals in the CDI4* at Aachen. The teams will be led by Chef d'Equipe George Williams.
These two competitions will serve as observation events ahead of team selection for the 2022 World Championships Dressage, which will be held in August in Herning, Denmark.
CHIO Rotterdam takes place June 23-26, 2022, and CHIO Aachen will run June 28-July 3, 2022.
CDIO Rotterdam Team
Katie Duerrhammer (Greenwood Village, Colo.) and Paxton, a 2011 Westphalian gelding owned by Kylee Lourie
Ben Ebeling (Moorpark, Calif.) and Illuster Van de Kampert, a 2008 Belgian Warmblood gelding owned by ACR Enterprises, Inc.
Ashley Holzer (Wellington, Fla.) and Valentine, her own 2010 Hanoverian mare
Alice Tarjan (Oldwick, N.J.) and Serenade MF, her own a 2013 Hanoverian mare
CDIO Aachen Team
Katie Duerrhammer (Greenwood Village, Colo.) and Quartett, a 2008 Brandenburg gelding owned by Kylee Lourie
Ben Ebeling (Moorpark, Calif.) and Indeed, a 2008 Danish Warmblood mare owned by Vantage Equestrian Group II, LLC
Charlotte Jorst (Reno, Nev.) and Kastel's Nintendo, her own 2003 Dutch Warmblood stallion
Steffen Peters (San Diego, Calif.) and Suppenkasper, a 2008 KWPN gelding owned by  Akiko Yamazaki
Two U.S. riders will compete as individuals in Aachen in the 4* tour
Adrienne Lyle (Wellington, Fla.) and Salvino, a 2007 Hanoverian stallion owned by Betsy Juliano LLC
Sarah Tubman (Wellington, Fla.) and First Apple, a 2010 KWPN stallion owned by Summit Farm
Photos © Astrid Appels
Related Links
Team Sweden Wins Nations' Cup Drop Out Race at 2022 CDIO Compiègne
French Teams Announced for 2022 CDIO Rotterdam and CDIO-PJYR Hagen