Germany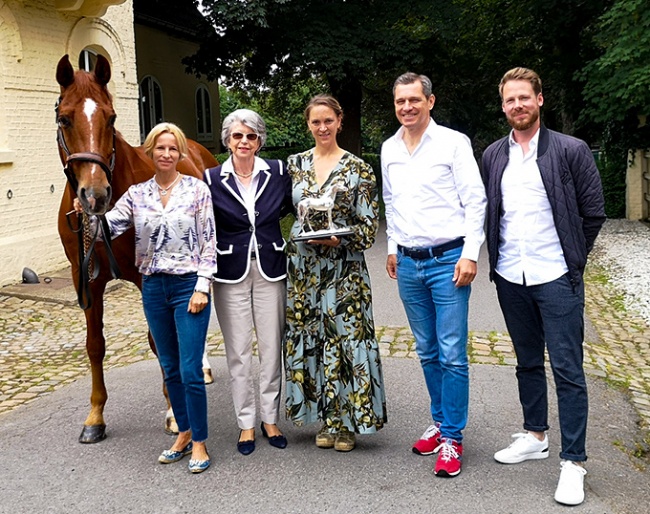 More than 40 journalists and online bloggers, social media stars, influencers, and media houses applied - three of them have now been nominated for "The Silver Horse. The Online and Social Media Award in Equestrian Sport" awarded annually at the CHIO Aachen.
For 30 years, the Silver Horse was the most renowned media award in the fields of print, TV and radio. For four years now, it has been paying respect to a changing media landscape as the "Online and Social Media Award".
The jury - consisting of Wolfgang Brinkmann (President of the German Riders' and Drivers' Federation, DRFV), Nadine Capellmann (dressage rider), Michael Mronz (General Manager Aachener Reitturnier GmbH), Tobias Königs (Head of Social Media/CHIO Aachen) and Dr. Ute Gräfin Rothkirch (DRFV Board Member) - was impressed by the variety and quality of the entries. They were assisted in their deliberations by last year's Silver Horse Award recipient, Astrid Appels from Eurodressage.com.
Blogs and social media platforms were among them, as well as traditional media that have mastered the transformation to digital in the most diverse ways.
The nominees were (in alphabetical order):
The winner will be announced during the Opening Ceremony of the CHIO Aachen 2022 on 28 June 2022. The winning entry will be honoured with the "Silver Horse" and a monetary amount of 3000 Euros. Second place will be honoured with 2000 Euros, the third-placed entry with 1000 Euros.
The prize is jointly organised by the German Riders and Drivers Association (DRFV), the Aachen-Laurensberger Rennverein e.V. (ALRV) as well as Gina Capellmann-Lütkemeier and Nadine Capellmann. 
Related Links
Eurodressage Wins Silver Horse Award at 2021 CHIO Aachen
Eurodressage Nominated for 2021 Silver Horse Award