Germany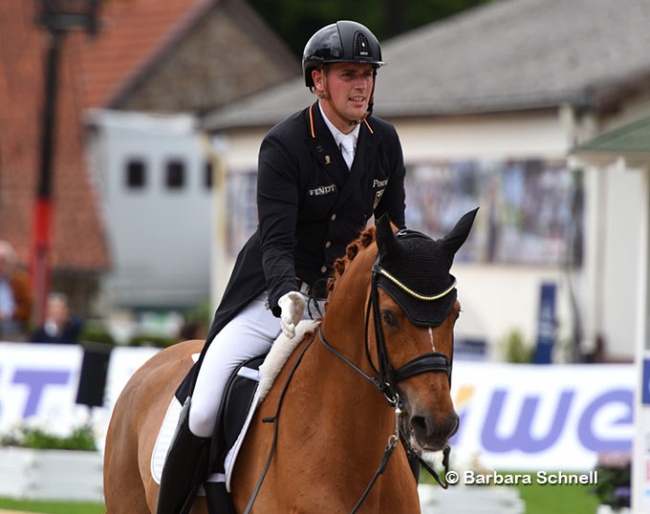 German team trainer Monica Theodorescu has announced the team that will compete in the FEI Nations Cup at the CDIO Aachen on 30 June - 3 July 2022.
The team is based on the riders' performances at the 2022 German Dressage Championships in Balve this weekend. Balve counted as the first team selection trial for the 2022 World Championships Dressage in Herning (DEN) in August. Aachen will the be second and final selection trial.
The German team for the CDIO Aachen includes: 
Isabell Werth - Quantaz
Ingrid Klimke - Franziskus 
Frederic Wandres - Duke of Britain
Benjamin Werndl - Famoso
Dorothee Schneider and Showtime, who won the Grand Prix and gold in the Grand Prix Special in Balve, will be competing as an individual in the CDI tour in Aachen. As Balve was the first competition for the 16-year old Showtime since the 2021 Olympics last July, Schneider decided to withdrawn him from the freestyle at the Nationals. 
"It was known before that in Balve you had to ride three tests if you wanted to be on the CDIO Aachen team," Theodorescu told Dressursport Deutschland. "Dorothee only rode two tests here, so she will start in the CDI tour in Aachen."
Isabell Werth will also be bringing her second horse to Aachen for the CDI tour, either Emilio or Superb. 
"We'll have to wait and see how Emilio develops," said Werth, who confirmed that Emilio had a slightly swollen leg in Balve.
Aachen will also see German top pairs Frederic Wandres on Bluetooth, Helen Langehanenberg on Annabelle, Carina Scholz on Tarantino, Matthias Rath on Thiago and Franz Trischberger on James Bond.
Photo © Barbara Schnell
Related Links
Scores: 2022 German Dressage Championships