The Netherlands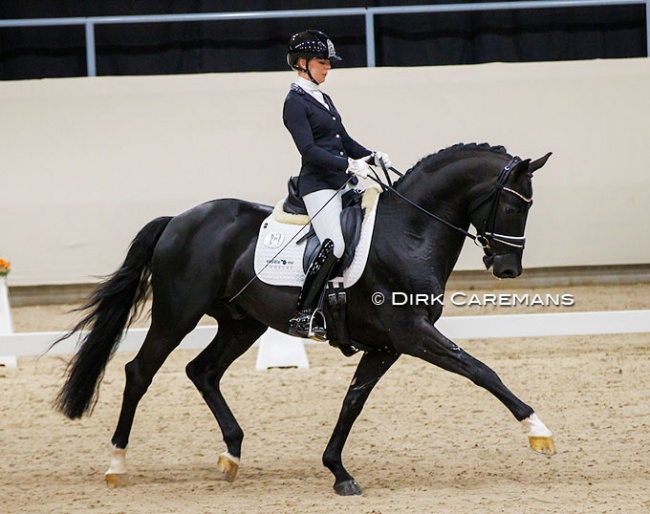 The Dutch equestrian federation and KWPN society have announced the horses that will represent KWPN at the 2022 World Championships for Young Dressage Horses in Ermelo, The Netherlands, on 7 - 11 September 2022. 
Reduction of the Long List
At the beginning of August the federation announced that it reduced the long list of horses in the running for team selection to twelve per age group after an extra selection moment was organized on 1 August. 
"The original last selection moment of 10 August has been divided into two days because of the fact that the FEI requires a nominative list this week and a few of the riders are at the World Championships in Denmark," the KWPN society communicated.  "We received so many requests from combinations who wanted to take part of the selection process through wild cards that our long list exceeded the twelve pairs," said selector Floor Dröge. "Today the wild card participants rode the Finals test and the other pairs did the preliminary test. Based on that we made the list to the allowed number of nominations," selector Johan Hamminga added. 
The Dutch Team
KWPN is eligible to field six horses per age group and for the nominative the double amount is allowed. Selectors Floor Dröge, Veronique Roerink and Johan Hamminga chose the following horses: 
5-year olds
Mission (by Eye Catcher) - Femke de Laat
Mauro Turfhorst (by Zonik) - Dinja van Liere
Hexagon's Gorgeous Black Art (by Toto Jr.) -Beni Pachl
My Precious (v.by Ferguson) - Kirsten Brouwer
Maddox Mart (by Hennessy) - Jessica Lynn Thomas
Montrachet (by Toto Jr.) - Saskia van Es
The first reserve is Mercurius ACM (by Dream Boy) with Amber Hage, the second reserve is Blue Hors Monte Carlo TC (by Dream Boy) with Nanna Merrald
6-year olds
Lennox U.S. (by Grand Galaxy Win) - Jill Bogers
Las Vegas (by Ferdeaux) - Emmelie Scholtens
Luqiedo (by Aqiedo) - Adelinde Cornelissen
Lightning Star (by Ferguson) - Kirsten Brouwer
Lord Platinum (by Ferguon) - Curro Benitez Sanchez
Hexagon's Luxuriouzz (by Johnson) - Beni Pachl
The first reserve is Lennoxwaard (by El Capone) with Kirsten Brouwer, the second reserve is Labarron (by For Romance) with Dinja van Liere
7-year olds
Kuvasz (by Glamourdale) - Marieke van der Putten
Kyton (by Ferguson) - Bart Veeze
Koko JR de la Fazenda (by Toto Jr.) - Thalia Rockx
Kjento (by Negro) - Charlotte Fry
Kavira (by Franklin) - Sofie Lexner
Kadiene (by Zhivago) - Svenja Grimm
The first reserve is Kenzo (by Glamourdale) with Diederik van Silfhout, the second reserve is Kind Pleasure (by Governor) with Femke de Laat.
Photo © Dirk Caremans
Related Link
Eurodressage Coverage of the 2022 World Championships Young Dressage Horses