Grand Prix Sales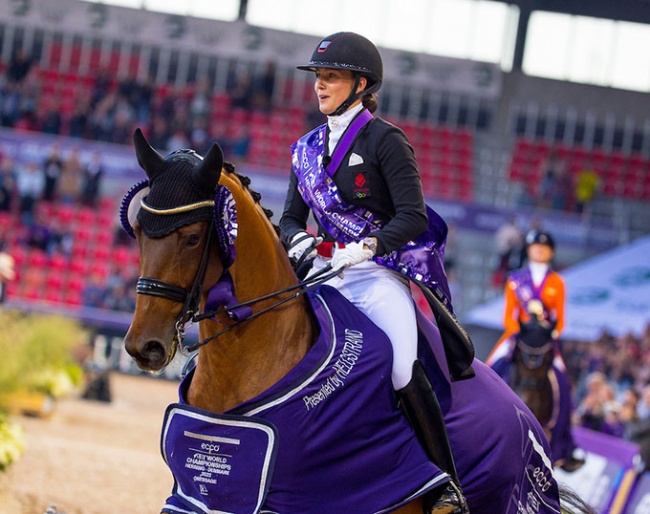 In the second edition of Grand Prix Sales we selected foals and embryos influenced by the World Championships of Herning 2022 and out of world class families.
The one-day online auctions start on 29August (jumping foals) and on 30 August (dressage foals) at 10.00 AM and the first lot ends at 07.30 PM (CEST, Amsterdam).
World Championship Herning 2022 
Out of the full sister of World Champion Team Gold Vamos Amigos we selected a sexed embryo, a colt, by Springbank II x Vitalis. Mom Vanity is ready for the Z2 level and gave already a 'Goldene prämie' foal.
World Champion Glamourdale delivers a superb son out of a Ferdeaux mother.
Stallion prospects and top sport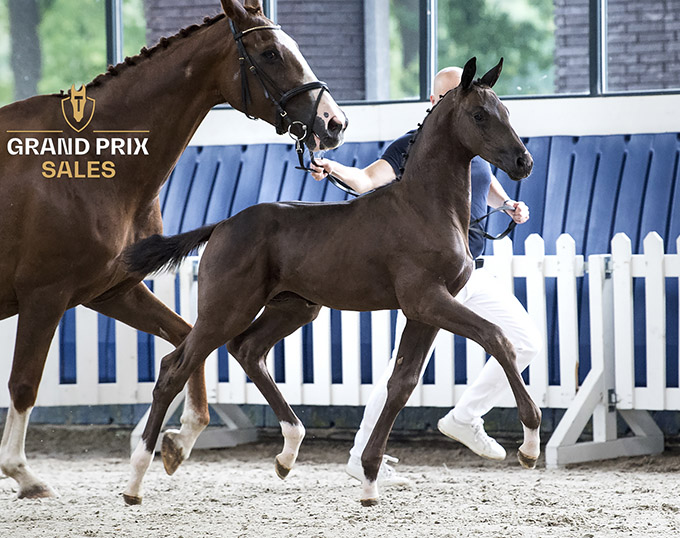 We are always looking for dressage foals with the potential for top sport and the stallion approvals. Check out Magic Millenium [Millennium x De Niro], Sergeant [For Romance x Krack C], So Dance [Las Vegas x Rousseau], Sartre KL [Le Formidable x Johnson TN], Senna van de Broeken [Total McLaren x Charmeur] and many more!
Palomino 
Quilaté [Qaside MD x Quarterliner] colt. He is one of the gorgeous palominos we have seen. His looks, his movements without doubt he received the OLDBG foal premium.
Jumping foals
Grand Prix Sales auction sells also exclusive jumping foals out of the best dam lines of Europe and fillies out of world class families by Chacco Blue, Cumano, Heartbreaker..
Check them all out on our website!
Online Auction: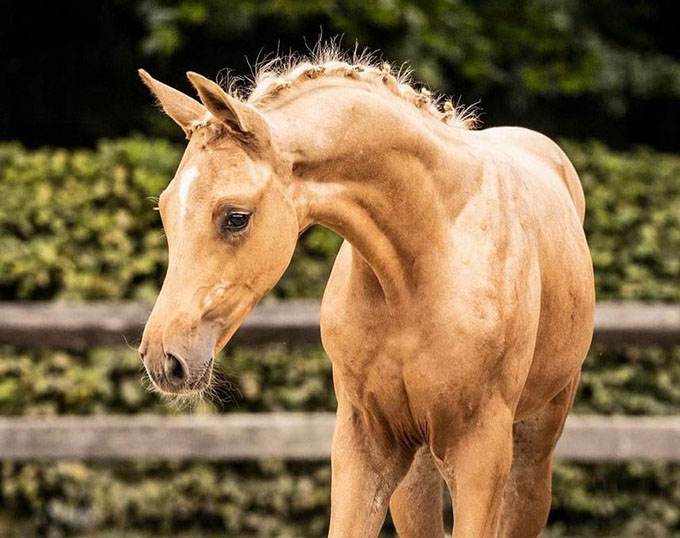 August 29, 2022 jumping foals starts at 10.00 AM, ends at 08.00 PM (CEST)
August 30, 2022 dressage foals starts at 10.00 AM, ends at 08.00 PM (CEST)
For online bidding you need to register on our website first.: www.grandprixsales.nl . Bidding by Telephone is also possible.
The team of Grand Prix Sales
Sannah Angenent: +31 6 54 62 66 22
Marjolein Ras: +31 6 10 39 42 37
E-mail: info@grandprixsales.nl
Register here for online bidding
Go to Auction August 2022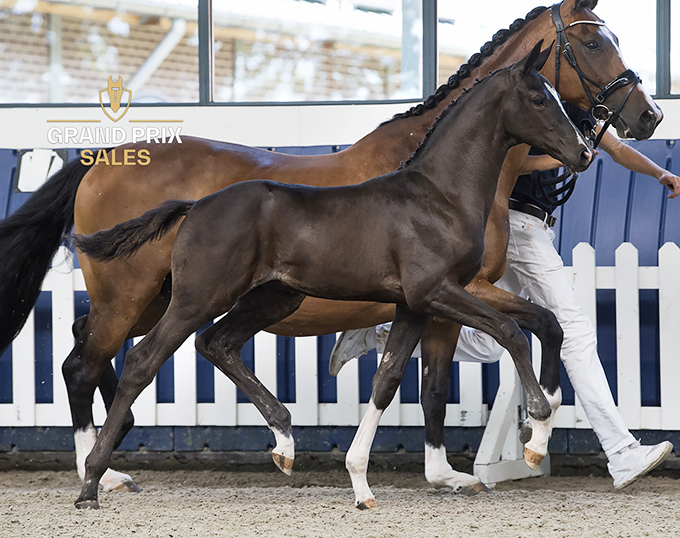 Senna van de Broeken (by Total McLaren x Charmeur)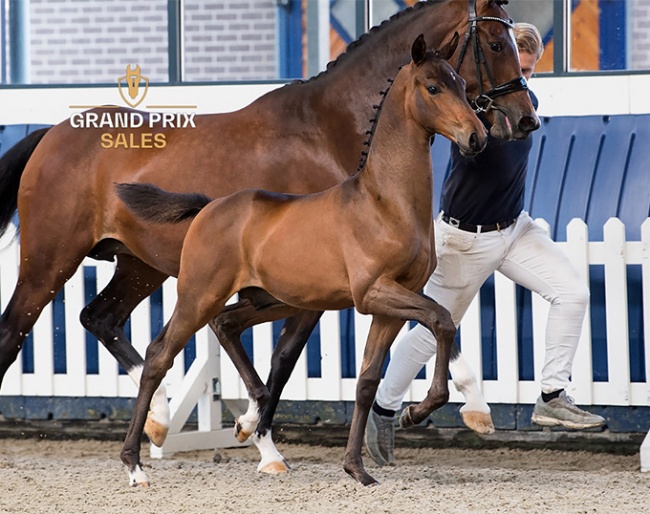 Santiago (by Glamourdale x Ferdeaux)