The Netherlands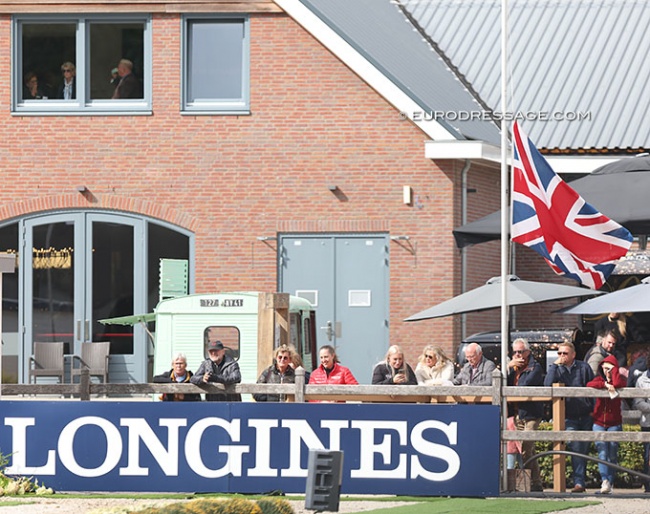 On Friday 9 September 2022 one minute of silence was observed at the 2022 World Championships for Young Dressage Horses in Ermelo (NED) in memory of Her Majesty the Queen Elizabeth II who passed away on 8 September at 96 years of age.
Prior to the start of the qualification for the seven-year-old dressage horses, all attendees were asked to observe one minute of silence after the following words were spoken:
"It is with the greatest sadness that we heard of the passing of one of the world's most beloved monarchs, Her Majesty Queen Elizabeth II. She will be remembered as a truly outstanding, knowledgeable and committed horsewoman.
Her riding life began with lessons at the age of three and span well over 90 years. In that time she also bred and owned countless successful horses, among them the 1971 European Eventing Championship gold medal winning eventer Doublet. He was bred out of Prince Philip's Argentine polo pony mare and was by a thoroughbred sire.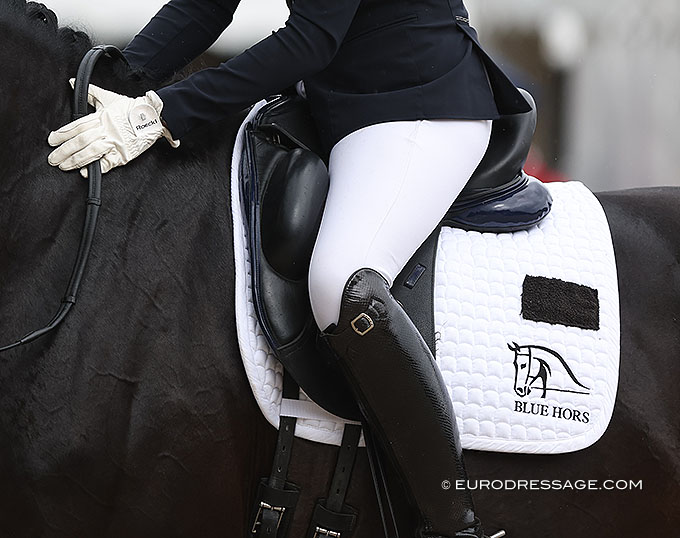 Always seeking to further our knowledge and understanding, she was a champion of horse welfare and of violence-free training all over the world.Her love for horses was an inspiration to equestrians everywhere, and I know it is shared by all of us who are gathered here today.
Leading by example, Her Majesty taught us the core values of respect and dedication that are the hallmarks of true horsemanship, and that unite us all.
Rest in Peace, Your Majesty."
Photos © Astrid Appels
Related Link
Eurodressage Coverage of the 2022 World Championships Young Dressage Horses