PS Online Auction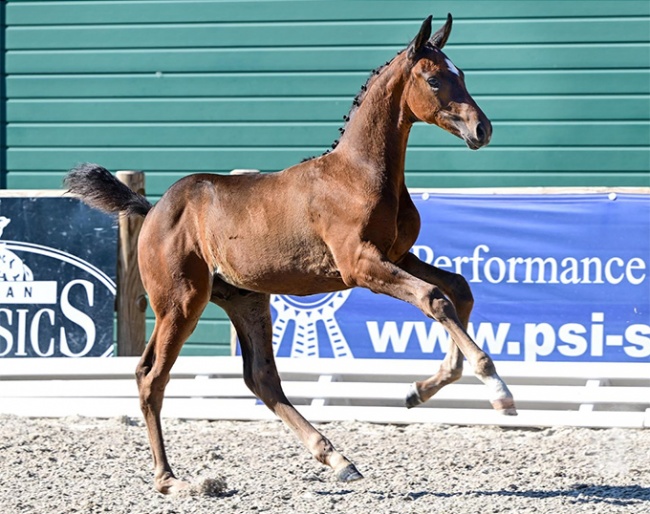 Dance For Me became the price highlight of the third and last Schockemöhle/Helgstrand Online Foal Auction of 2022. The bidding closed on 13 September 2022. 
A collection included 13 dressage bred and 7 show jumping bred foals.
Dance For Me (by Dynamic Dream x De Niro), whose dam is a full sister to the dam of the Oldenburg Champion Stallion Bellany, was the best seller. The colt sold for 21,000 euro to Sweden.
The second most expensive foal in the collection was Tiny Diamond, a filly by Total Diamond PS x Furst Romancier, which sold for 16,500 euro. 
The chestnut filly Dynamic Dörte (by Dynamic Dream x Furst Nymphenburg) sold to France for 14,000 euro. Also moving to France is Total Pretty (by Total McLaren x Furstenball) for 9,500 euro.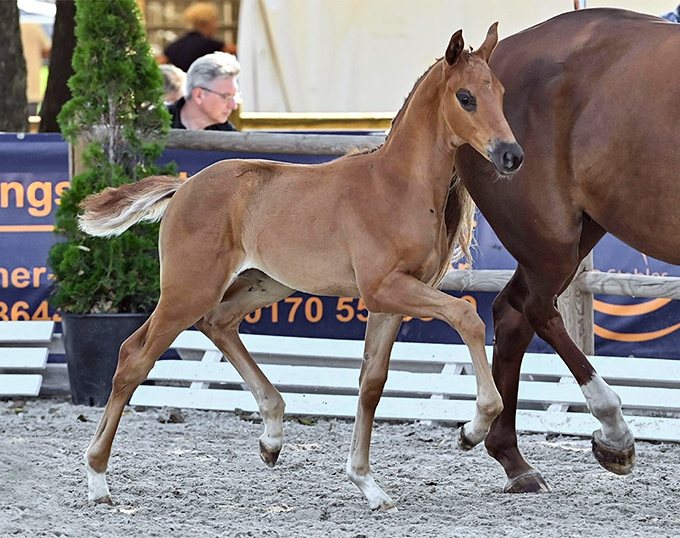 Belgians bought the Dutch bred Sound of Silence (by Fynch Hatton x Zack) for 11,500 euro and Dallas HJ (by Dynamic Dream x Krack C) for 9,500 euro.
Charizma Four (by Revolution x Sezuan x K2)  goes to Germany for 11,000 euro. The same price was paid for the strapping colt Singapore (by Furstenball x Desperado x Apache), who is bred in The Netherlands. He sold to Germany.
Swiss clients bought Know How (by Knock-Out x Furst Piccolo) for 10,500 euro.
The Danish bred and owned HP Tosca (by Vitalis x Florencio) fetched 10,000 euro and had a top bid from Denmark. Colt Touch Down (by Total McLaren x Grey Flanell) will stay in Germany for 8,000 euro.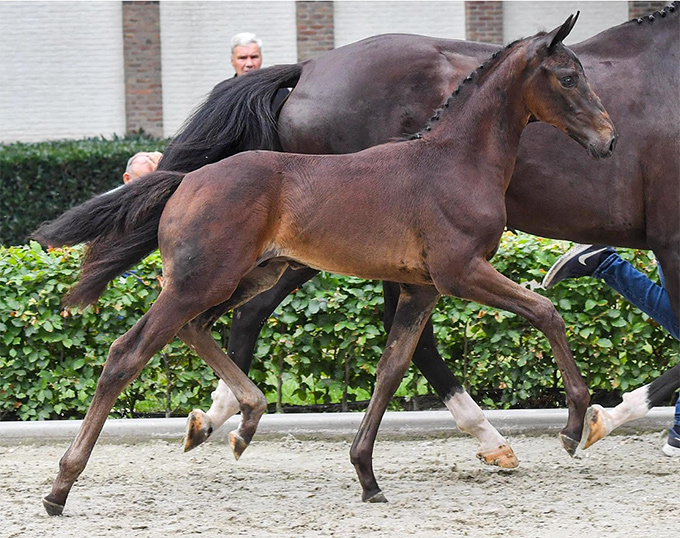 Related Links
Third Schockemöhle Helgstrand International Online Foal Auction 11 to 13 September
HP Vin Santo, Best Seller of the 2022 Schockemöhle / Helgstrand July Foal Auction
Start Signal of the Helgstrand Schockemöhle Online Auction 2022
Sergeant PS, Top Ticket of Last PS Online Auction of 2021