Opinions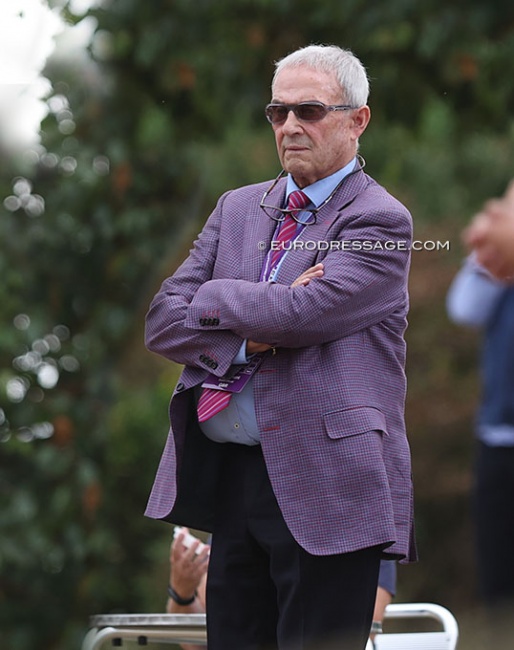 David Hunt, the president of the International Dressage Trainers Club (IDTC), wrote a letter to the editor of Horse & Hound in response to the debate that was sparked by an IDRC/IDTC joint letter. 
On 17 September 2022, the IDRC published a joint letter in which the two stakeholder clubs disclosed their shared opinion on a number of recommendations the Equine Ethics and Wellbeing Commission made to the FEI in August, including making the double bridle and spurs optional.
On 30 September Horse & Hound published the article titled 'Controversial' proposal around double bridles and spurs sparks debate,' which brought the whole discussion out in the open.
David Hunt sent the following letter to the editor:
To the Editor
Having heard some of the reaction to the IDTC/IDRC letter to the FEI Equine Ethics and Welfare Commission and the FEI Board I would like to clarify the IDTC position.
1. Our opposition to the proposal was based on the 'optional' aspect of the proposal. This proposal was put forth as advancing horse 'welfare'. If something is deemed harmful it should be banned. Making a potentially harmful piece of equipment 'optional' clearly does nothing to ensure welfare....it is 'fake' welfare.
2. The ability to train and use a double bridle has been traditionally seen as an indicator of expertise and riders in the highest level of competition are judged on the correctness of the contact. The snaffle bridle and the double bridle work in different ways. It is not possible to evaluate the acceptance of the double bridle unless the horse is wearing one. Whether this criterion is still relevant or necessary is something that could be debated and we would be happy to participate in that discussion. However, I stress that is a sport issue and not a welfare issue.
3. Welfare regulations should be based on scientific evidence . Welfare issues and sport issues must not be confused.
David Hunt
President
International Dressage Trainers Club
Photo © Astrid Appels
Related Links
Joint Letter from IDRC/IDTC Sparks Controversy and Debate on Social Licence
Eurodressage Training Article: The Double Bridle: An Instrument of Understanding