Van Olst Sales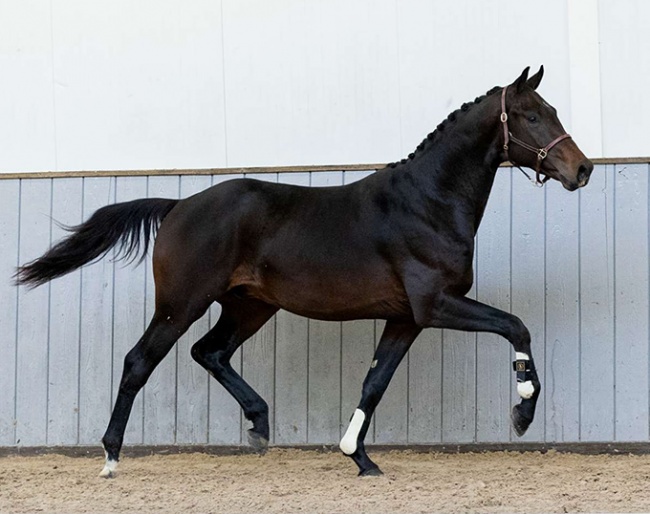 Van Olst Horses can look back on a phenomenal year 2022 with success in sport and breeding: Glamourdale World Dressage Champion, Kentjo World Young Horse Champion, and head rider Charlotte Fry winner of the FEI Best Athlete Award.
These accolades are a testimony to the successful training and breeding programme Van Olst carries out at their stallion station in The Netherlands. 
Dressage lovers can enjoy a slice of this success by purchasing a future star in the "Young Ones" 2022 Van Olst Sales Auction. The bidding takes place online between 25 and 28 November 2022
The Young Ones
The collection includes 14 carefully selected 2.5-year old geldings with the best pedigrees.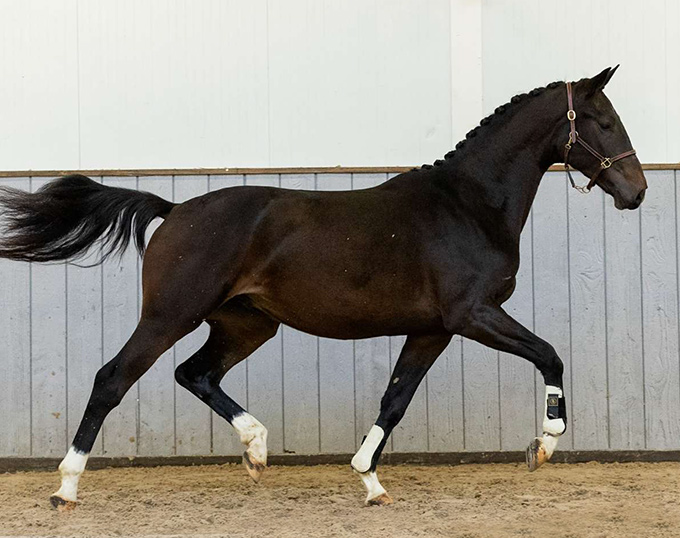 "We want to give clients an opportunity to buy a special young horse out of the Van Olst Horses breeding programme," said Gert-Jan van Olst. "All the horses have been handled for a few weeks, but other than that are still completely green."
Six of these "diamonds in the rough" are sired by double young horse world champion Kjento, one is by Grand Prix world champion Glamourdale, and one by British Grand Prix team horse Everdale.
The collection further includes offspring by the younger, exciting producers Inverness, Lewis, Lantanas, and Giovanni.
The complete collection is online with photos, videos, and their vetting report
Register to Bid
The online auction begins on 25 November at 12h00 PM and closes on 28 November 2022 at 20h00. 
It is easy to place a bid. All you have to do is register online.
For detailed information of each individual horse, feel free to contact Van Olst Horses at: