Trakehner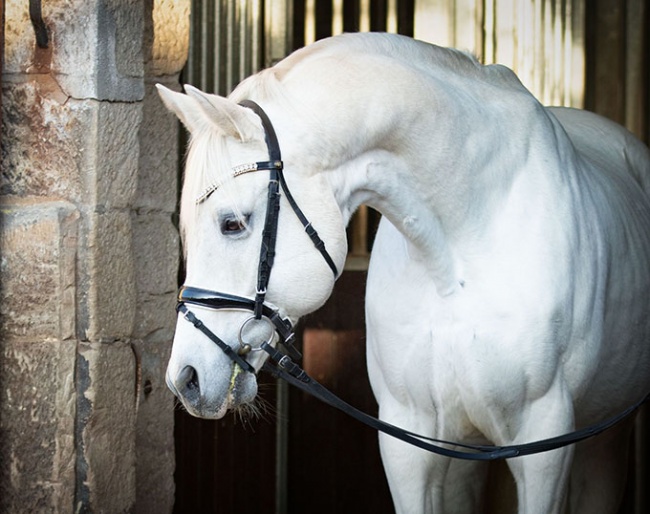 Gestüt Elmarshausen reported on 22 January 2023 that their Trakehner licensed breeding stallion Interconti has passed away.
Interconti was a 2000 born Trakehner stallion by Consul out of Irene VI (by Mahagoni x Kastellan x Primo). He was bred and owned byn Dr; Elke Söchtig. 
Consul Heir
Interconti was licensed at the 2002 Trakehner Stallion Licensing in Neumunster and was the last living licensed son of the legendary Consul. He was named premium.
He did his 30-day performance test in Schlieckau in the spring of 2003, scoring 7.13 for dressage and 6.74 for show jumping. He totalled 7.20 points. 
Two years later he did his 70-day test in Marbach and earned an index of 117.75 points with 124.13 for dressage (3rd) and 101.51 for show jumping (9th), which ranked him fourth overall.
Sport Career
Interconti's sport career was not high profile and secondary to the mark he made as a Trakehner breeding stallion. 
He was first competed as a 3-year old in 2003 by Kathrin Leihe-Fingerhut and did a few shows that year. 
Two years later he resurfaced in 2005 and did his last year in sport in 2006 at L-level under Philipp Hess.
Legacy
As a breeding stallion he stood up for stud at his owner's yard, Gestut Elmarshausen, his entire life. 
On Friday 20 January 2023 Interconti had an accident in the indoor while being turned out. 
"While running free he had a fall and sustained such a bad fracture that the prognosis was not good and he had to be put to sleep," Söchtig explained. "We're still in shock and two days later still couldn't realise he's no longer here. His legacy will carry on here at Elmarshausen as well as with some other Trakehner breeders."
Söchtig is still expecting three foals by Interconti in 2023. 
Interconti sired 5 licensed sons (Contis, Herbstkönig (aka His Time), Königsee, Nachtruf, Zauberfürst) and 19 of his daughters were proclaimed state premium mare. Fifty-one of his offspring are registered for sport with the German equestrian federation. His most successful offspring is stallion Königsee, who became the World Young Eventing Horse Champion.
Related Links
Power Horses at the 2007 German Trakehner Championships
Flinstone and Herbstkonig Win 2014 Hanover Bundeschampionate Qualifier
Imhotep Champion of the 2010 Trakehner Stallion Licensing
Konigssee in Training with Ingrid Klimke