2023 CDIO Wellington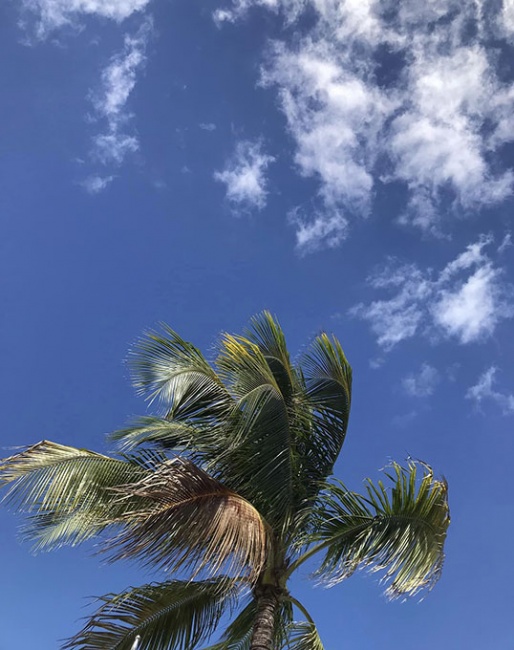 It's February again and that means my annual getaway to Florida. I have been counting the days, probably since November, and then in a blink of an eye life passes you by and it's time to get ready, pack your suitcases, and whisk off to the airport.  For 2023 I decided to go for three weeks and really take my time to relax, enjoy and savour the trip. 
Pre-departure Worries
I always suffer from pre-departure stress: have I packed everything, are my credit cards not blocked by the bank, is my ESTA in order, are all parts of my computer and camera equipment packed, is there enough food for the cats, are the horses all taken care off, at what time do I need to leave the house to avoid rush hour traffic jams and be in the airport on time. You all know the drill. 
I'm very lucky that my uncle, who is a retired geologist, is willing to house-sit my animals while I am away. I can leave unburdened by worry that my creatures, great and small, will suffer in my absence. I have to admit that the eerie thought overcame me I  might never see my pony again. She's 35 and had one foot in the grave this summer, but she pulled through. She is stable now, her weight is good, her breathing so so, but she seems fine...I love my animals and the thought of leaving them for a long time makes me sad.. at least for a while until I'm at the airport and then it's like a new adventure start, a new life, unshackled by the obligations and worries at home.
Meeting Colourful People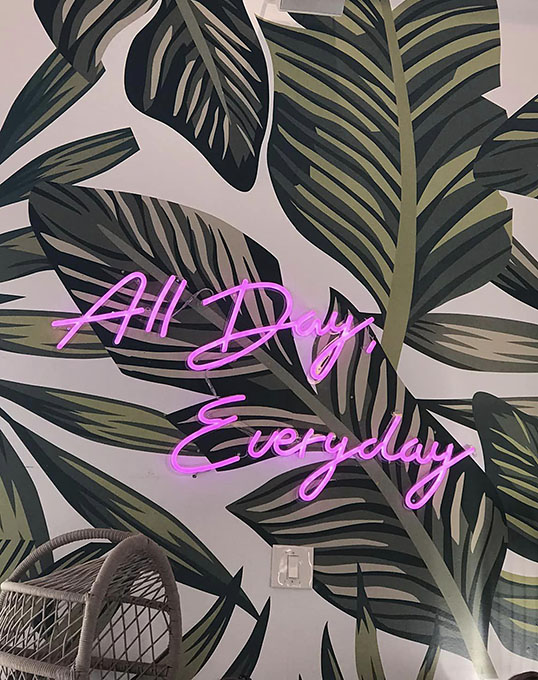 I flew from Amsterdam to Atlanta and went through immigration at record speed, only to be stopped in my tracks at the baggage claim, where there was only one line for scanning carry-on. Fortunately an officer came over and when he saw the worry on our faces about missing connecting flights, he pulled several of us out of the queue and got us through somewhere else. I was standing next to a Dutchman, who turned out to be a horseman from the north of Holland, the football shirt of Heereveen gave it away. He was also heading to Wellington as a representative of VDL stud who is hosting a show jumper auction there. It turned out to be Janko van de Lageweg himself. I'm clearly not familiar with faces from the jumper world. 
I jumped on a flight to Miami while Van de Lageweg had a connection to West Palm Beach. I wanted to spend two days at Miami Beach on holiday, something I do every year to disconnect and unwind. In the plane I said to next to the most colourful person imaginable, dressed in pink colours, carrying a toy poodle with ears dyed pink, in a leopard skin bag.  We struck a conversation when she began to apologise for having Tourettes syndrome. Her verbal tic was to say the words "hot pink" out loud. I said not to worry about it and she relaxed more and more into the conversation. The young lady explained that she just came from Alabama where the dog got inseminated. She is a full time "dog nanny" for a wealthy family from the Dominican Republic living in Coral Gables. Both the dog and her boss are "influencers".. the people you meet. 
I Love Miami
I arrived in Miami in the early evening and took a taxi to the hotel. I had planned on going to the bar and be "social" for once, instead of being glued behind a computer all day, but as soon as I got up to my room, I felt exhausted and went to bed instead. Gosh I'm getting old and my (social) life boring.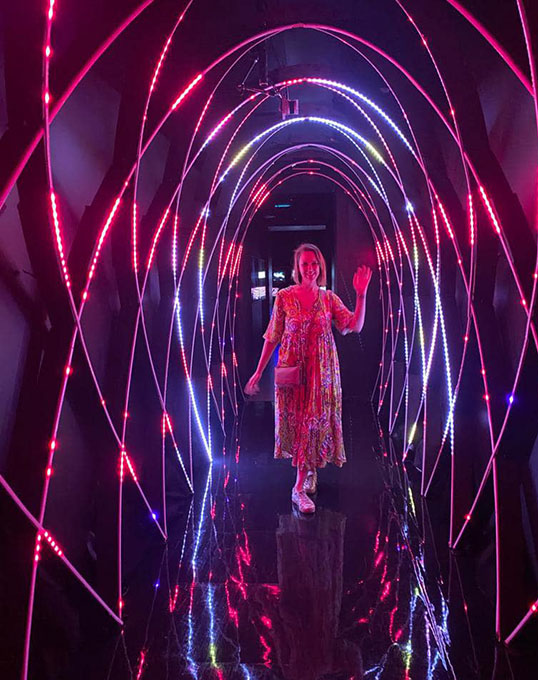 The next day I took a long walk on the boardwalk and while I gazed at the ocean and the palm trees waved in the mild ocean breeze, a sense of instant happiness overcame me. It's like your batteries get fully charged within seconds. I had some oatmeal and a green juice as breakfast somewhere midbeach and then walked all the way back to the hotel to do some reading by the pool (The Mayflower Pilgrims, by Nick Bunker). By 3 PM I got ready to meet a friend and we visited the art exhibition at the Wolfsonion, interactive video installations at Artechouse and then went for a lovely dinner at Mila. 
On Thursday morning I returned to the boardwalk and in two days time, added more steps to my "step counter" than I would do in a week at home. I had an avocado toast as breakfast and then went back to the hotel to check out. I had rented a car and the pick-up was in Brickell so took an Uber there but the car wasn't ready yet. Instead of freaking out, I told them it's ok and I would go for lunch at Zuma, where I had some small plates of sushi and a ridiculously overpriced passion fruit margarita (22$). I always rent the smallest and cheapest car as I can't be bothered by what vehicule takes me from A to B, as long as it has air-conditioning and doesn't break down. They gave me an upgrade and all of a sudden, there was a tractor standing in front of the door - a Volkswagen Altus. I have never driven in such a big vehicle which would be impossible to park in any European city. The car drove well, thought, and safely took me to Wellington. 
Welly World
I arrived in Wellington in the late afternoon, having avoided any jams by taking the express lanes and the Turnpike. I settled into the house of my generous hostess and it felt like a real homecoming: warm, familiar, and hospitable. Not really interested in going out for dinner, we shared a pizza and talked until my eyes started to fall shut round 9 PM. I have such a different lifestyle in Florida, waking up and going to bed early; totally the opposite of my European timing where I'm night owl. 
On Friday morning I finally opened my computer again to face a list of 160 emails (including spam/advertisement) and caught up on the news of the past three days. I had planned on a morning walk, but as usual there was so much work to be done that it was noon in no time .I met Lily Forado for lunch at First Watch and we ended up talking for hours with Lily giving me a detailed overview of her 2.5 months in Florida so far I gobbled up a pesto chicken quinoa salad as I listened to her stories and was updated on the latest Wellington news. 
My plan of action at Global is going to be a bit different this year.  I am no longer going to stress about "photographing everyone", just to expand my archive, but I will allow myself more freedom to hang out, network, chat and maybe do some farm visits instead. We'll see how that goes because I know myself and in the end, when I see the starters' lists, I tend to fall back into my old habits, which are proven recipe.  
However, this weekend will be fun with lots of social events and dinners and some education as I will be heading to the Oldenburg verband (GOV) first annual meeting at Poinciana Farm in Loxahatchee Groves, where several speakers will be talking about breeding and selling dressage and hunter-jumper horses. 
Maybe I'll do another blog later.. I'm just going with the flow....
-- Astrid