Westfalian Auction News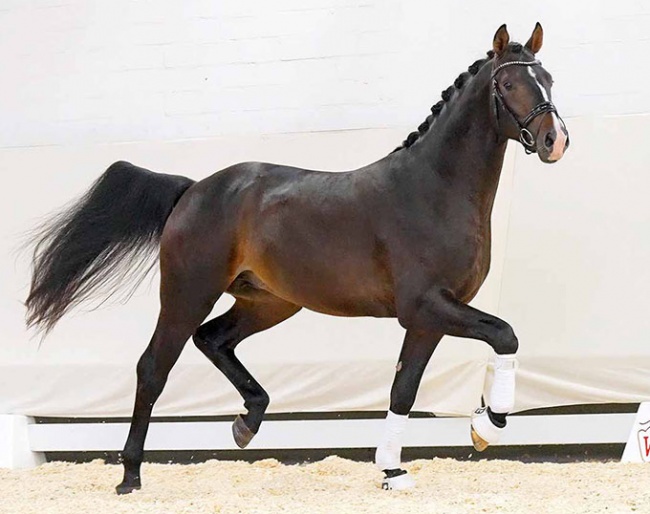 The Westfalian auction train of 2023 has taken off with online bidding in auctions available non-stop. Here are some of the price highlights
30 January 2023: Just in Motion
Burberry (by Baggio x Cordess) became the price highlight of the auction that closed on 30 January 2023. Thirty-three just three-year-old youngster were up for sale. twenty of them sold. Eleven youngsters with a dressage pedigree sold for an average price of 11,841 euro. Jumper Burberry sold for 44,500 euro to the U.S.A.
Just in Motion (by Jovian x Totilas) changed hands for the highest price of 16,000 euro. Freixenet (by Furst Samarant x Franziskus) sold abroad for 15,500 euro. Florenz (by Franziskus x Donnerhall) and Fidibus (by For Romance x Fidermark) went for 15,000, Finetuning (by Furst Samarant x Laudabilis) for 14,000 euro, Spiderman (by Sir Heinrich x Eihrenpreis) and Quantchen Gluck (by Qaside MD x Captain Fire) both fetched 13,500 euro.
14 February 2023: Passoa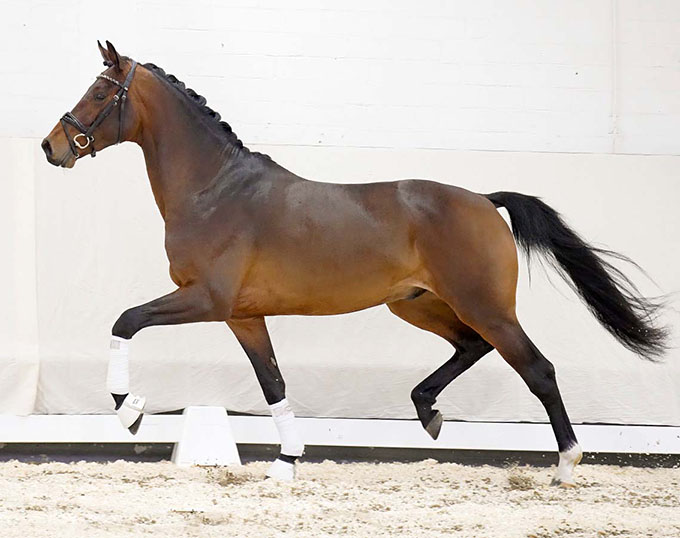 Nineteen young horses for the dressage ring and show jumping course were up for sale in the Westphalian Online Auction for which the bidding closed on 14 February 2023. Thirteen of them sold for an average price of 12,788 euro.
The most expensive dressage youngster was Passoa (by Le Formidable x Jazz). Bred by Luc Boogert in the Netherlands and owned by Wim ten Pas and the breeder, he is a half-brother to the highly successful stallion Ibiza. Customers from Germany secured the strong moving bay stallion at the hammer price of 17,500 euro.
Emilia Galotti (by Escamillo x San Amour) fetched 15,000 euro, Felino (by Furst Samarant x Belissimo M) 14,500 euro, Fleur de Noir (by Floris Prince x Ducello) went for 12,500 euro, and Verano (by Vaderland x Sir Donnerhall) sold abroad for 11,400 euro.