Excellent Dressage Sales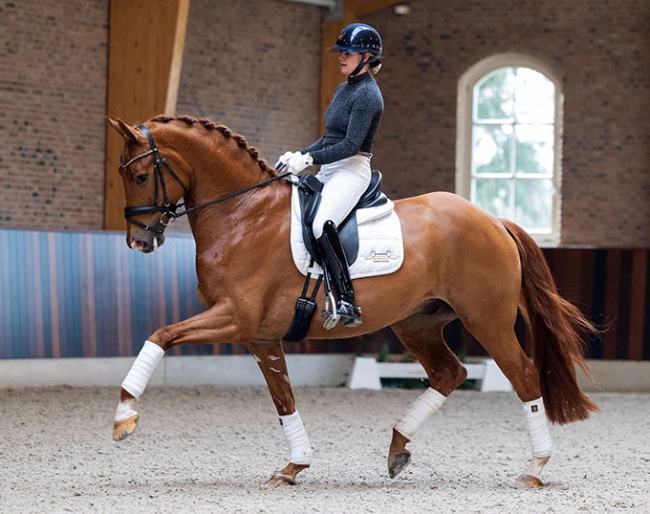 Since 2014, Excellent Dressage Sales has managed to impress with their auction horses. Nico Witte, Tim Coomans, Joop van Uytert and Joep Schellekens select the best horses for their auction year after year.
In the ninth year of the auction, 44 dressage horses will be for sale.
Wide range
It is not easy to satisfy the wishes of many different customers. Nevertheless, the organization manages to succeed again and again. The horses are selected on the basis of their talent, performance, but certainly also on their potential. Also this year the collection has a wide range from young horse to Grand Prix master. Choose your favourite now and make an appointment quickly to try out or see the horses!
Grand Prix master
Such a master, that is absolutely Express. This son of Vivaldi is classified in the Grand Prix and does all exercises with the greatest of ease. It is the perfect partner for a rider or rider who wants to stand out in the track.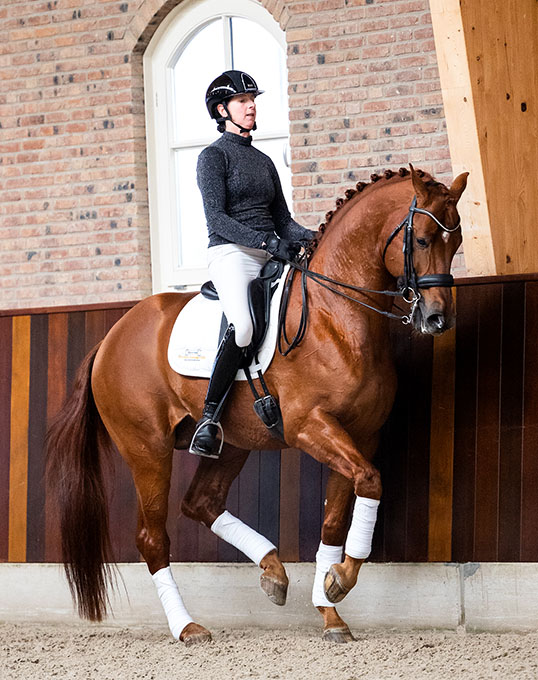 Express already managed to collect several high scores, which resulted in many victories. Cadanza is also a horse to keep an eye on. She is now running successfully in the Intermediaire I with scores above 70%, but that is certainly not the final station of this mare. She shows that she has what it takes for the toughest work.
No limit with No Limit
Looking for a horse that is at the start of a great career? Then be sure to check out No Limit. He is uncomplicated, has a very good way of moving and has already proven himself in major competitions. He has already achieved a number of high rankings, of which the third place in the final of the Subli Cup this year was an absolute highlight.
Attractive dressage horse
The 2016-born Lexington (by Grand Galaxy Win) is another striking horse. He already achieved several high rankings in the class Z2. He recently won a bronze medal at the regional championship in Utrecht. He is therefore released in the Z2 class, but now also jumps a series very easily. It is a super match for someone who wants to grow to a higher level in the dressage sport.
Approved stallion for sale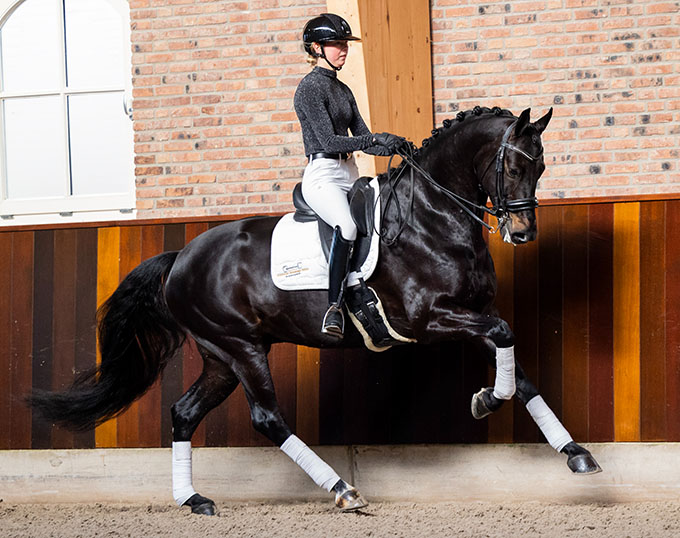 The KWPN-approved stallion First Date adorns the EDS collection. The stallion not only has a golden character, but also a free bloodline. Things that make him super interesting for the breeders. He descends from the German top sire Fürstenball. On the dam's side of First Date we find the stallions Dancier and Sandro Hit.
Nice collection of three-year-olds
The fact that the organization understands young horses is clear once again. The collection is enriched with a nice number of three-year-old talents, such as Pro Style, Panamera, and Pax P. They are horses that are genetically very strong, with a good way of moving, and (like the rest of the collection) recently approved by a licensed veterinarian.
Are you interested in one of the horses from this collection?
Then the organization cordially invites you to come and see the horses live. This is possible by appointment and for this you can contact Joep Schellekens via info@excellentdressagesales.com or by telephone on 06-26 36 01 96.
The auction will be held online on Saturday, March 25, and you must be registered to bid.