USPRE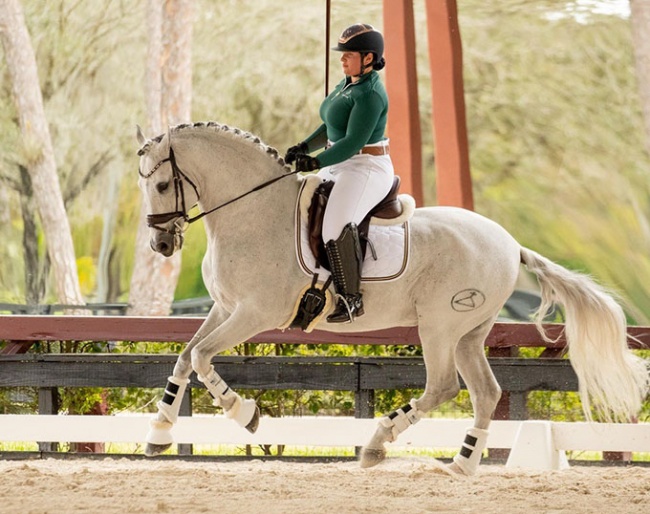 The United States PRE Association (USPRE) is pleased to announce the 2023 Florida Series High Point Winners.
The USPRE High Point Series is designed to encourage PRE riders of all levels to train and compete in rated dressage shows. The USPRE High Point award is available at any USDF dressage show around the country when organized by members.
Currently, the program has developed series in three locations: Florida, California and North Carolina.
This year as a novelty USPRE incorporated the CDI3* of World Equestrian Center at Ocala ( April 2023)
Congratulations to the following USPRE members for winning the FL High Point awards:
AGDF3 – January 25-29- AGDF Week 3 (CDI 3*/National)
– National Winner: Georgia Wren-Russ & Guateque IV- Open High Point FEI – FEI INTERMEDIA II – 71.147%
– International: Kerrigan Gluch & Mejorano HGF– Grand Prix- 67.152%
AGDF5- February 8-12- AGDF Week 5 (CDI 3*/National)
-National Winner: Raquel Rizutto & Quinto MG II- First Level Test 1- 64.074%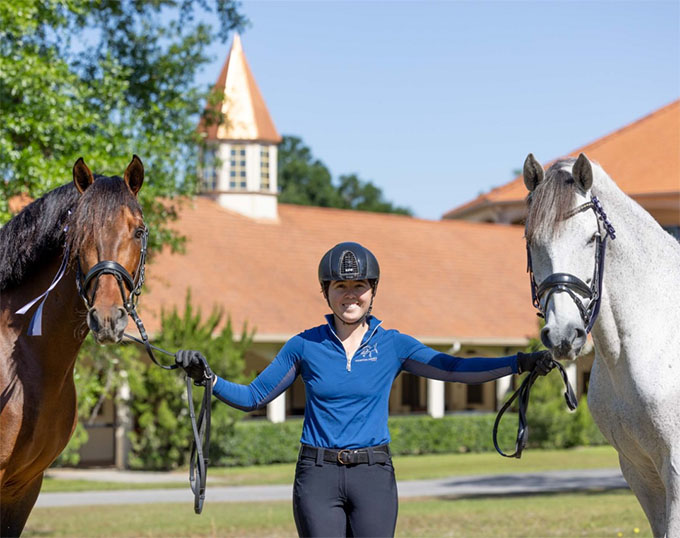 AGDF 8- Palm Beach Derby- March 3-5 – (CDI 4*/National)
– National Winner:  David Marcus & Urbano FSR II – Prix St. Georges 68.676%
Ocala April Dressage CDI3* – April 13-16, World Equestrian Center
Internacional: Kerrigan Gluch & Mejorano HGF GP:  67.913%
National: Kerrigan Gluch & Cartujano FSR  – Prix St Georges- 70.526
Related Links
USPRE Round Table Discussion Highlights Genetic Research and New Era of PRE breeding
The International PRE Community Gathers in Wellington for 2023 USPRE Week
2022 USPRE Copa Winners and 2023 USPRE Dressage Team Announced