Oldenburg Auctions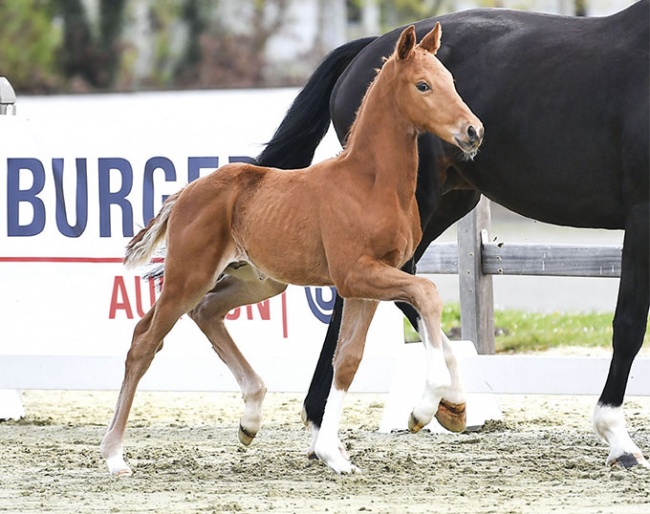 As of now, the collection of the 29th Oldenburg Elite Foal Online Auction is online at the Oldenburg Homepage. Carefully selected youngsters of this year's foal crop are waiting for your bid on Saturday, May 13th, as part of the online auction.
The collection, as well as detailed information, photos and videos, can be viewed at the auction section of the Oldenburg homepage. Enjoy browsing!
Star Sires
Promising youngsters by top-class sires await you. Double World Champion Kjento, foal top price supplier Dynamic Dream, shooting star Viva Gold or Escanto PS, who presents his first foal crop, send their charming offspring into the Vechta auction lot.
And also in the show jumping lot, international show jumpers like Elvis ter Putte, Diamant de Semilly, I'm Special de Muze, Contagio, Comme il faut and many more will be attracting attention. Don't miss your chance to secure an Oldenburg young star of tomorrow.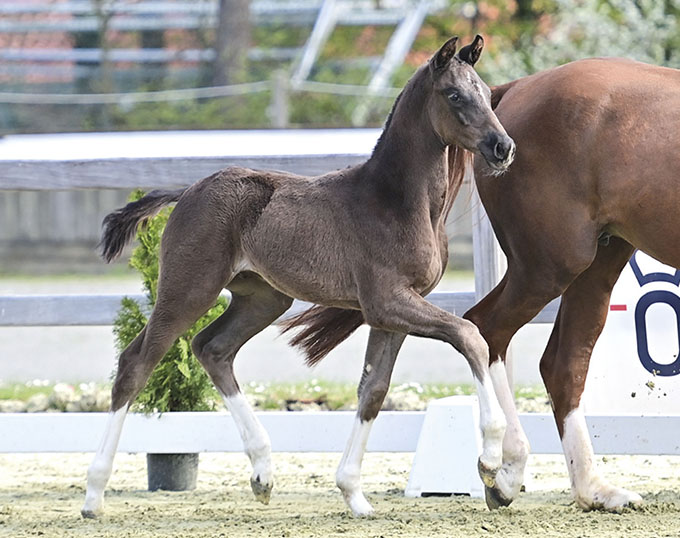 An overview of the whole collection can be found here:
https://auktion.oldenburger-pferde.com/en/objekte/au-30/29th_elite_foal_auction?Lstatus=0
Get In Touch
The Oldenburg auction team is happy to receive your enquiries at any time and will inform and advise you personally about your favorite. In case of technical problems, please contact the Oldenburg support team by phone +49(0)173-7573538 or via e-mail support@oldenburger-pferde.com.
Consultation and customer service:
Auction and managing director Oldenburger Pferde-Vermarktungs GmbH:
Roland Metz: +49(0)171-4364651 or metz.roland@oldenburger-pferde.com
Dressage horses:
Thomas Rhinow: +49(0)172-9748487 or rhinow.thomas@oldenburger-pferde.com
Daniel Pophanken: +49(0)175-2930926 or pophanken.daniel@oldenburger-pferde.com
Jumping horses:
Philip Bölle: +49(0)171-1893792 or boelle.philip@oldenburger-pferde.com
Benjamin Stratmann: +49(0)151-54408395 or stratmann.benjamin@oldenburger-pferde.com
Information:
Elisabeth Gerberding: +49(0)4441-935512 or gerberding.elisabeth@oldenburger-pferde.com
Heike Arends: +49(0)4441-935531 or arends.heike@oldenburger-pferde.com