Stallion at Stud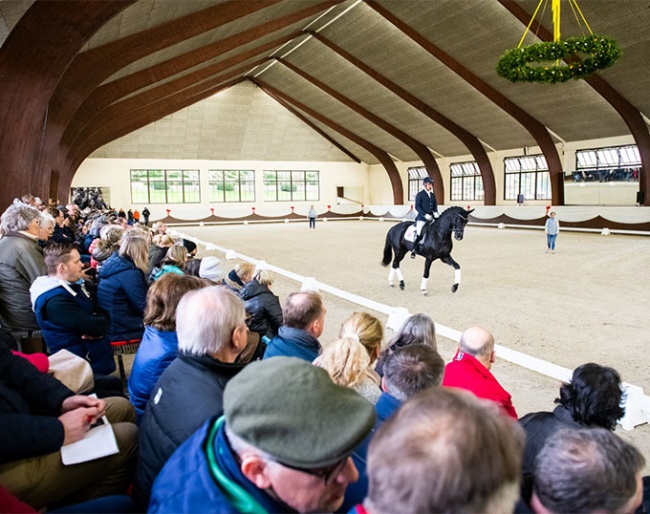 -- Gestüt Schafhof press release - Photos © Lukasz Kowalski
This year's stallion show at Gestüt Schafhof was by far the greatest one yet. The team around German dressage rider Matthias Rath showed once again, what it means to organize a smooth event with this certain, special Schafhof touch, that you cannot find at any other show.
The stallion show on 15 April also broke a new visitor record. There was not a single seat left empty. On the contrary: Some of the interested breeders and visitors had to stand. The Schafhof team is therefore already working on extending the seating area for next year's show.
The evening, which was combined with the qualifier show for "Preis der Besten", was a great opportunity to get to see the well-spoken of, three-year-old, Total Caledonia by Totilas live under the saddle. Although the promising young stallion is currently not breeding, he truly showed which bright future lies ahead of him.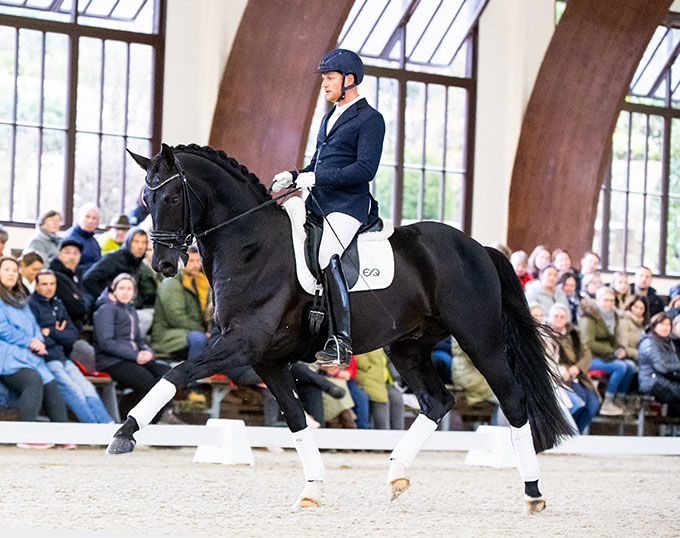 Speaking of black stallions: Gestüt Schafhof has currently got a great number of them. Maddox Mart, six-years-old, by Hennessy x Bordeaux and last year's winner of the small final at the World Championship at Ermelo (WBCYH), was another one of the black beauties. Jessica Lynn Thomas, who were spoken very highly of by the family Linsenhoff-Rath for the work she has done with this stallion, competed Maddox Mart the last couple of years successfully at international level. Matthias Rath took over the reins at the beginning of the year and it was affecting, how he couldn't stop smiling while showing his "new" partner for the first time in public.
However, the true star of the evening was Vital Hit OLD. The five-year old chestnut stallion, by the same breeder as Total Caledonia – Reay Campbell – inspired everyone who was attending the stallion show. With his talented and fine rider Judith Sarda, he literally danced through the indoor arena. There is no doubt: He is one to watch.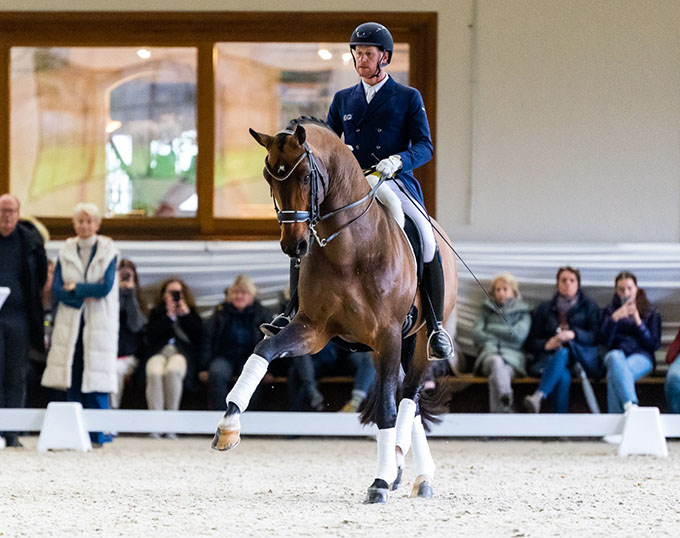 When you think of Gestüt Schafhof, you think of one stallion in particular: Foundation. He does not need an introduction anymore. His own success in the sport, but especially the ones of his offspring speak for themselves.
Last year it has been quiet around this stallion since Matthias Rath took his time to produce and focus on Destacado FRH and Thiago GS. However, when he entered the arena with Foundation that night, you could tell how amazed and happy the spectators were to see this great stallion back in action. He will be available for breeding all season long.
But there were not only stallions to watch. To give breeders a good feeling on how – especially the younger stallions – are breeding, the team of Gestüt Schafhof asked a few of their breeders to come with their foals and show them to the visitors.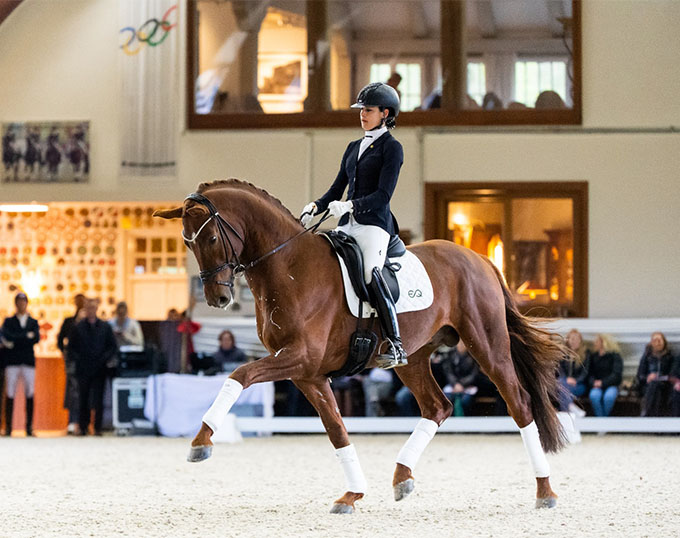 There was also some news announced: Gestüt Schafhof got for the very first time a show jumping stallion in their stable. The well-known Che Guevara, who competed successfully at nation cups was shown by no one less than his former rider Jörg Opperman himself.
To sum up the great success of the stallion show, all visitors were allowed to look at the stallions in their stable and get more information about them. The family Linsenhoff-Rath then invited everyone for some food and drinks, to keep the special atmosphere going.
All in all it was a great show and we are looking forward to keep an eye on those stallions.
There will be a stallion show in April next year. Watch out the website of Gestüt Schafhof to get more information.