Oldenburg Auctions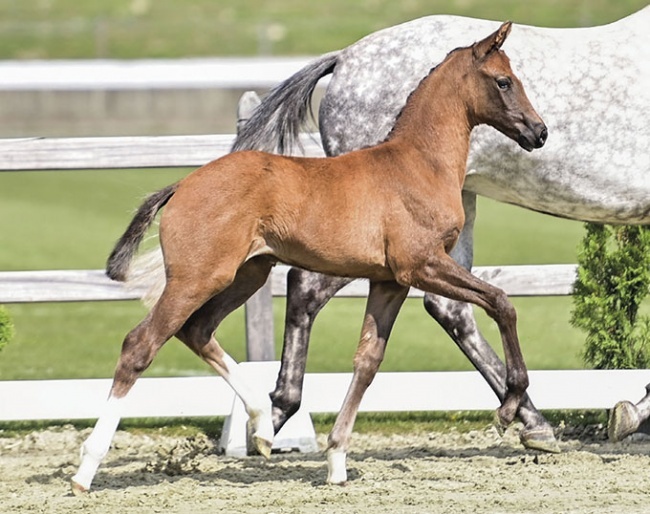 Oldenburg fans from Canada and Australia secured the top priced foals in the 29th Oldenburg Online Elite Foal Auction for which the bidding concluded on 13 May 2023.
Kjento daughter led the price list in Vechta. Kir Royal (by Kjento x Vivaldi x Royal Hit), bred by Günter Söhnel, sold to Vicky Lavoie of Nexolia Dressage for 33,000 euro. 
The second top-priced foal went for 27,000 euro and is Viva Christ (by Viva Gold x Christ x Samarant), bred by the breeders' group Schmitz-May. The stallion prospect sold to an Australian Grand Prix rider.
Duc Noir (by Dynamic Dream x Destano) stays in Germany for 15,000 euro, just like Fidelio (by Fynch Hatton x De Niro) for 13,000 euro, Turmalin (by Total Hope x For Dance) for 11,500 euro, Eclair (by Escanto PS x Totilas) for 10,000 euro
Four of 22 auction candidates were bought by Oldenburg friends from abroad. Vingino (by Vivaldos x Furst Romancier) found a new home in the U.S.A. for 11,500 euro. 
The average price for a foal in this auction was 11,318 euro. Twenty-two foals were sold and 6 sold abroad.
Complete results here.