Canada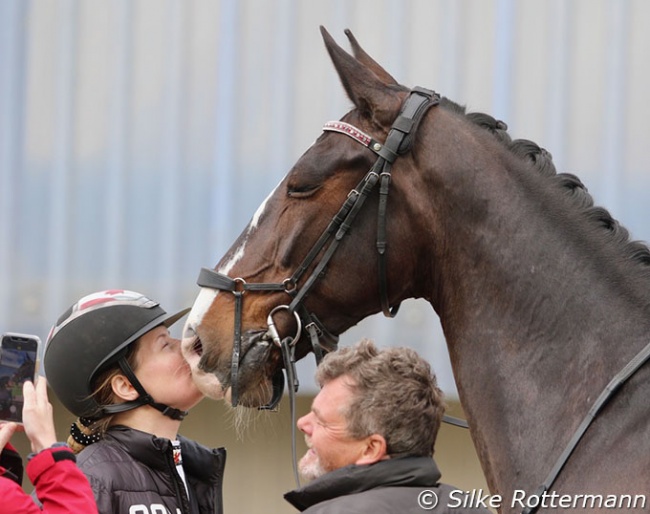 Roberta Sheffield has been named the 2022 owner of the year by the Canadian Equestrian Federation in recognition of her investment in, hard work and dedication to her 14-year-old Para dressage Gelderlander mare Fairuza.
Sheffield purchased and then single-handedly developed the young mare from an apprehensive, unhandled six-year-old to a top competitor in the international Para dressage ring. This award recognizes Sheffield's remarkable devotion to her horse's healthy and welfare, training, and the pair's success throughout the 2022 season.
The Owner of the Year Award was created to recognize the dedication, commitment, and support owners provide in order to ensure Canadian athletes have access to world-class horses. This award is presented to an owner, individual, or group who has progressed equestrian sport by investing toward, breeding, or supporting a horse in competition at the national or international level.
Photo © Silke Rottermann
Related Links
Roberta Sheffield: Lessons Learned from Major Games and Horses Past
Canadian Paralympian Roberta Sheffield Embarks on European Tour
Wilson and Sheffield Make Clean Sweeps at 2022 CPEDI Keysoe