2023 British Dressage National Convention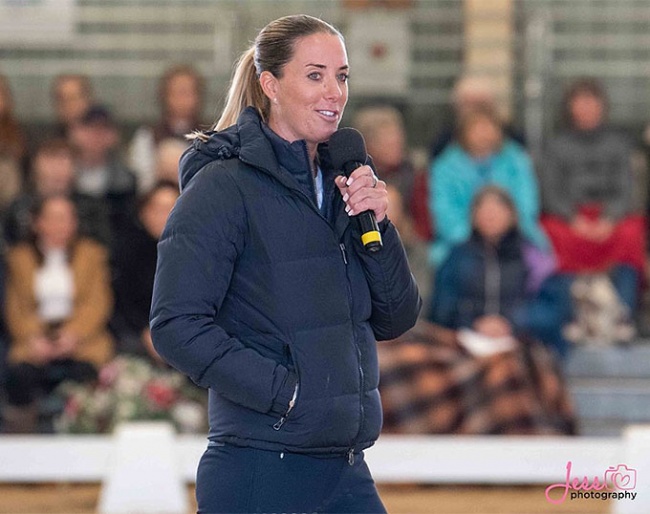 British Dressage has announced a partnership with Equestrian Management Agency to deliver the 25th anniversary celebration of British Dressage at this year's National Convention, with Charlotte Dujardin headlining the two-day event.
The popular National Convention has been a flagship event in the British Dressage calendar throughout those 25 years, bringing together some of the sports leading names to deliver a programme of training and education to an enthusiastic and passionate audience.  This year's Convention returns to Addington Equestrian for the first time since 2019 and will take place on the weekend of Saturday 25 and Sunday 26 November 2023.
The last decade has seen a transformation for the sport in Great Britain, with a medal winning generation of riders and horses achieving the most success ever witnessed in the history of dressage in the UK.  Both companies want this year's Convention to be a celebration of these achievements, delving into what has led to this success, and how the attendees can use these training methods in training at their stables.
Dujardin Keynote Speaker
Equestrian Management Agency have confirmed that Charlotte Dujardin will be anchoring the 2023 Convention and sharing the training methods that have led her to the top of the podium, holding every world record in the sport in the process. Further talks are taking place with other riders and contributors and they look forward to sharing the details ahead of the ticketing launch at the end of June.
Equestrian Management Agency aims to put the 25th anniversary of British Dressage at the heart of this year's Convention, whilst adding some new initiatives to the two-day event. The agency is in talks with several brands about sponsorship with The Kirkland Group already signed in as a key partner, and more to be announced in the coming weeks.
National Convention with Long-Lasting Influence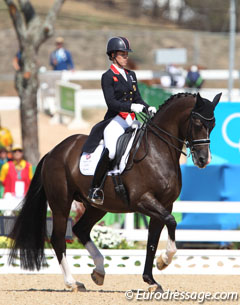 BD Chief Executive, Jason Brautigam states: "EMA are experienced leaders in their field and have a well-established reputation around the world for hosting and delivering masterclasses with leading riders. We are all very excited to work with their team to deliver a memorable 25th anniversary National Convention for our members and celebrate the achievements of British Dressage.  With horse welfare high on the agenda and our commitment to promoting the best and most harmonious training methods, we hope this year's Convention will have a long-lasting influence on how we train and ride our equine partners, whilst having fun in the process."
Abby Newell, owner of Equestrian Management Agency said: "This is such an immense privilege for us, and we look forward to creating a Convention like no other. Charlotte as the headline presenter already promises an exciting two days, and we look forward to sharing the rest of the contributors and programme additions in the coming weeks.
EMA growth
The alliance is another growth chapter for the talent, marketing and events agency who represent riders across 14 countries, notably representing Charlotte Dujardin for over ten years and riders such as World Number one and two in Eventing, Tim and Jonelle Price.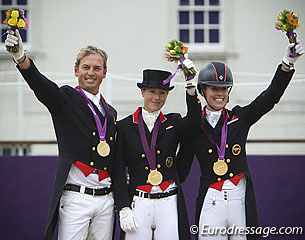 It has hosted masterclasses since 2016 with riders such as Ingrid Klimke and Carl Hester and is soon to open a German office under Lisa Prummenbaum, who will act as a key agent in the territory. Newell states that as well as growing the athlete roster, she counts education and e-commerce among the agencies forthcoming initiatives.
www.britishdressage.co.uk
www.equestrianma.com - All events and ticket links.
www.thekirklandgrp.com
EMA Event sponsorship and partner enquiries: abby@equestrianma.com
Photos © Jess Tog - Astrid Appels