FEI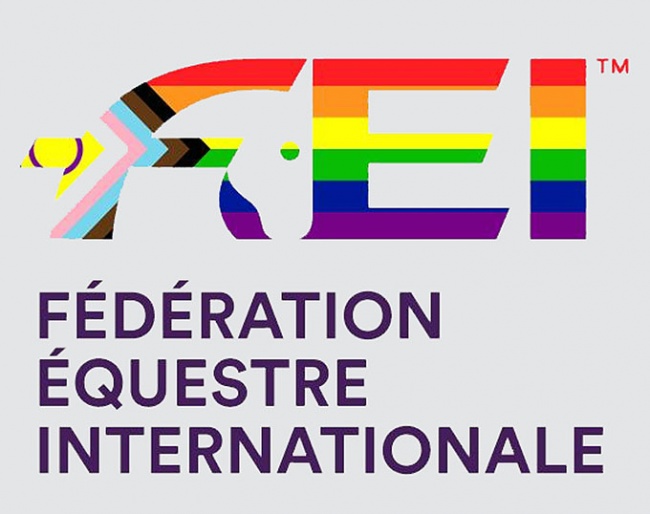 Affirming its support for Pride Month, the FEI has joined the global movement that celebrates diversity, promotes equality and acknowledges the impact of LGBTQ+ individuals in various spheres, including equestrian sports.
During the month-long celebration, the FEI will engage in a series of online activities to further promote understanding, acceptance, and respect for LGBTQ+ members of the equestrian community.
Pride Month, celebrated annually in June, was created to honour the LGBTQ+ community's struggle for equality and to promote visibility, acceptance, and love for all individuals, regardless of sexual orientation or gender identity.
"We have many high-profile athletes from the LGBTQ+ community who live their lives openly and who are role models for the younger members still finding their way. In our sport, being a part of the LGBTQ community is not an exception," FEI Secretary General Sabrina Ibáñez said.  
"As a community, we may have taken this openness on the field-of-play for granted over the years. Unfortunately, equestrian athletes do not always experience this same level of acceptance in areas of their life outside of the sport."
There are no gender based biological advantages to competing in equestrian sport. Success on the field-of-play is largely determined by the unique bond between both human and equine athletes and refined communication between the two. Aside from Vaulting, which has gendered competitions, the FEI disciplines of Jumping, Dressage, Para Dressage, Eventing, Endurance, Driving and Para Driving have male and female athletes competing as equals, at all levels.
"The FEI has been continuously evolving in its understanding and approach to issues affecting inclusion," Sabrina Ibáñez explained. "Pride Month is a time for unity and celebration, while also recognising the work that remains to be done."
The International Federation's website and social media channels have adopted the colours of the Progress Pride flag, which was developed in 2018 by non-binary American artist and designer Daniel Quasar. Based on the iconic rainbow flag from 1978, the redesign celebrates the diversity of the LGBTQ+ community and calls for a more inclusive society.
A deliberate choice by the FEI, the inclusion of black and brown in the Progress Pride flag, represents LGBTQ+ communities of colour and provides a visual symbol that embraces a broader range of identities, cultures and races.
Related Links
Selene Scarsi: Gender Equality - Let's Make More of It
Sabrina Ibanez: "Get Comfortable with Doing Things Your Way"
FEI President Welcomes Delegates to IF Gender Equality in Leadership Forum
Gender Equality Under Discussion at 2019 FEI Sports Forum