Spain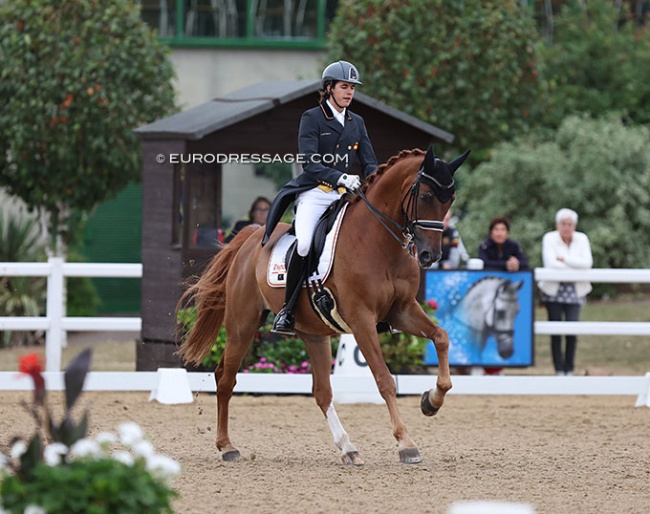 The Spanish equestrian federation has announced the teams that will represent Spain at the 2023 European Championships for youth riders in July.
Spain is sending full teams of four riders in the pony, children, junior, young riders and U25 category. They will be captained by team trainer Jenny Ericsson. 
The 2023 European Pony Championships take place in Le Mans (FRA) on 24 - 30 July 2023. 
Calzada Ormaetxea, Maite - Zafiro
Lacunza Vazquez, Ixone  - Pippin's Playboy
Meca Martinez, Vera  - Sophienhofs Maroon
Ramirez Morales, Curro  - Koningshoek Florian
No reserve has been named
The 2023 European Children and Junior Riders Championships take place in Kronberg (GER) on 18 - 23 July 2023.
Children
Aragón Martin, Martin  - Sir Medano
Gonzalo Aguilera, Jessica  - Juanito X
Prado Gomez-jarabo, Carmen  - F. Bambino
Vallvé Martin, Jeanette  - Zanon
The children reserves are Andrea Lozano Cadenas (Roland), Alejandro Navarro Sánchez (Inquieta FSR), Tomas Rojas Vieyra Zahonek (Soldador Eucalipto), and Rodrigo Sánchez Turienzo (Querenciosa JF).
Juniors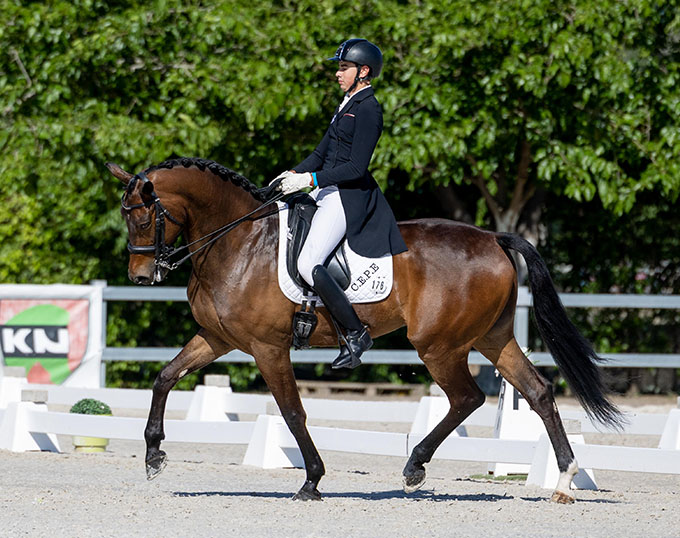 Luz Konovalova, Mireia  - Royal Thunder
Ruiz Esteban, Juan José  - Jerezano Bcn
Ruiz Velasco, Alfonso  - De Yakare
Urrutia López, Nile  - Viriathus Van Gc
The junior reserves are Elsa Bosch Portillo (Dean Martin), Claudia Lledo Ros (Cocktail), Ignacio Torres Morales (Scato), and Mia Yagüe Antelo (Sir Romancier).
The 2023 European Young Rider and U25 Championships take place in Pilisjaszfalu (HUN) on 12 - 16 July 2023.
Young Riders
Guillén Callejas, Javier - Resuelto as
 Martinez Muriel, Pablo  - Edd
Moreillon Chardonnens, Lucie Thérèse  - Rivan 
Torrens Bentz, Giovanni  - Euro Boy
The reserves are Fatim García-gullon Domínguez (Dubai King), Jaime Gregorio Valero (Rock It), Pablo Martinez Muriel (Relamido III), and Roser Serrano Pons (Babalu De Adama De Susa)
Under 25
Álvarez Abad, Júlia  - Dark Rose De Es Fangar
García Albela, Alberto  - Estoque
Morón Basoco, Sergio. - Farnham L
Roldan Narvaez, Adrián. - Floyd
The reserves are Monica Blázquez Lopez-muñiz (Believe),  Carla De La Fuente De Pablos (Fito), Alberto García Albela (Sir Olli Old), and Juan Jose González De Las Cuevas  (Denksport).
Photo © Astrid Appels - Lily Forado
Related Links
Eurodressage Coverage of the European Young Riders/Under 25 Championships
Eurodressage Coverage of the European Children / Junior Riders Championships
Eurodressage Coverage of the European Pony Championships