Studutch Online Auction
What do you think of a daughter out of the full sister of the Olympic Parzival, or a colt sired by the Olympic Sanceo out of the full sister of For Romance I? Just a few of the top-bred foals, embryos and breeding mares that are for sale at StuDutch Auction. 
The collection is online, the bidding starts today and closes Monday 31st of July. In total the auction offers 19 foals, 23 embryos and 3 breeding mares. Never before has such a large, and strong, collection been presented.
Breeders and owners deserve the stage
"This is only possible because our cooperating breeders are loyal to us as we are to them. We may have the platform, but it's the breeders and owners who deserve the stage. They put their heart and soul into horse breeding and sport. If we can help them sell the foals and embryos, that's a wonderful cooperation."
With this mare you make progress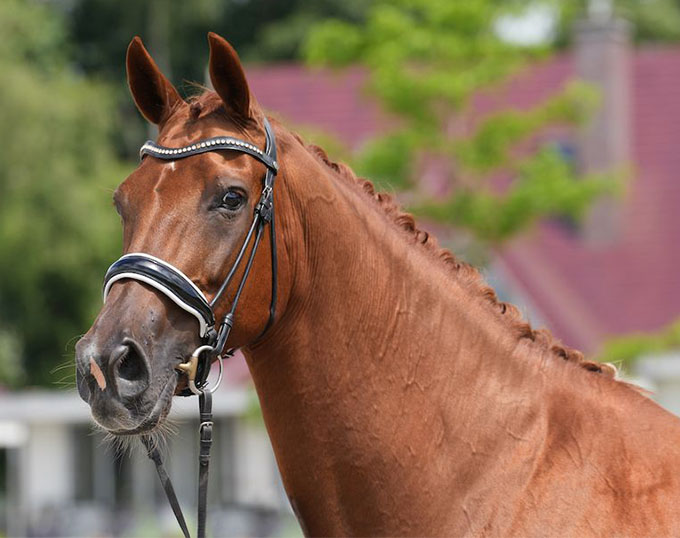 StuDutch Auction is known for the excellent showjumping genes, but there is also plenty for the dressage enthusiast.  Just think of the broodmare Hortense STRH. This Dream Boy daughter is out of the full sister of Olympic Parzival. "If you want to make progress in breeding, then this mare is really an addition."
Half-brother Imposantos
The foal of the Olympic Sanceo out of the full sister of For Romance is something special for sure as well. The collection contains also a colt by Sir Donnerhall I he is a half-brother to the successful KWPN approved Imposantos of Bart Veeze. The other foals are sired by Glock's Toto Jr, Extreme U.S. and Miami Turfhorst. For questions please contact Sjaak van der Lei: +31612388706.