Youngstock for Sale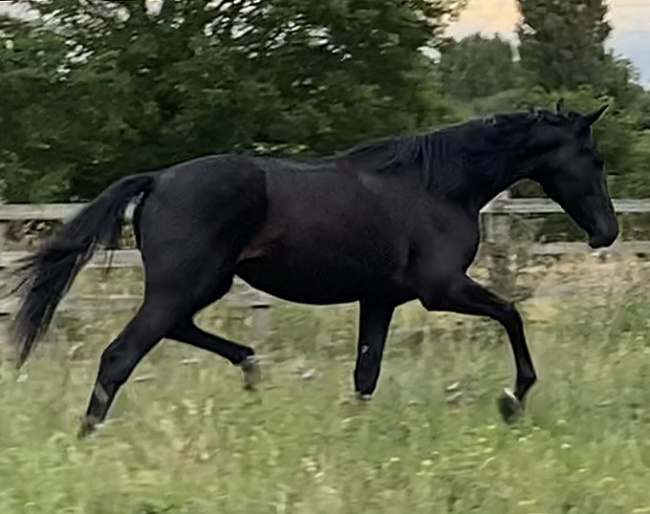 Name MSJ Just Dreaming
Breed: Oldenburg
Date of Birth: 30 March 2022
Sire: Jameson
Dam: Dream Boy x Vivaldi x Negro x Furstenball
Gender: Filly
Expected Height: 16.2/3 hh
Asking Price: £9500
Bred by the world renowned Mount St John stud, MSJ Just Dreaming (Dream) is a stunning black yearling filly with 3 top quality paces and exceptional bloodlines on both the sire and mare lines.
Dream is a third generation Mount St John offspring. Her grand dam, MSJ Fascinate, is by one of Mount St John's foundation mares, Dejavu, who won the Bundeschampion as a 3 year old, and won the bronze medal in the 5 year old World Breeding Championships for Dressage horse. Dejavu's sport career was sadly cut short due to injury.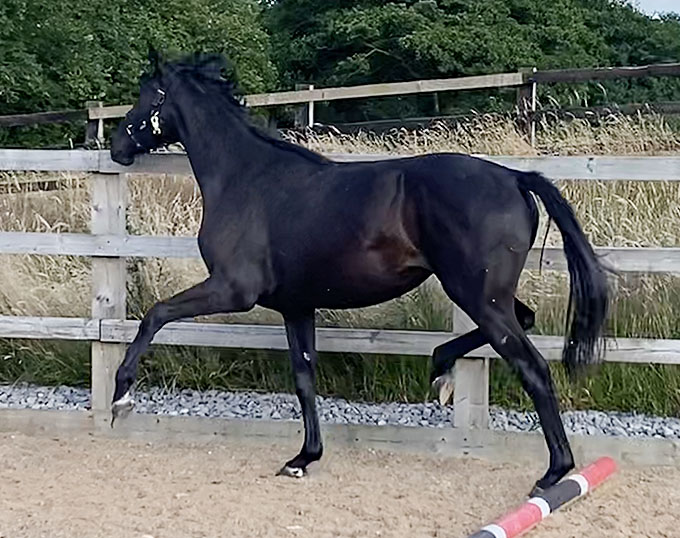 Dream's sire Jameson RS2 is quoted as 'the ultimate dressage talent in the Netherlands. Champion of the KWPN Stallion Licensing in Den Bosch. Won the Pavo Cup in 2018, won almost all stallion competitions with 10s for canter and even once a 10 for trot, and he finished in the top 10 of the World Championships for 5-year-old dressage horses.
His 2018 KWPN official report cited Jameson as 'an honest, sensible stallion with a work ethic and positive work attitude. Movement in trot has a lot of action and covers ground, with a lot of self-carriage. The canter is imposing-- very powerful, uphill, with self-carriage and very good ground covering strides. Jameson RS2 moves with a lot of flexibility, attitude and balance, with a lot of power to change tempo. Jameson RS2 has a lot of talent and gives the rider a positive feel.'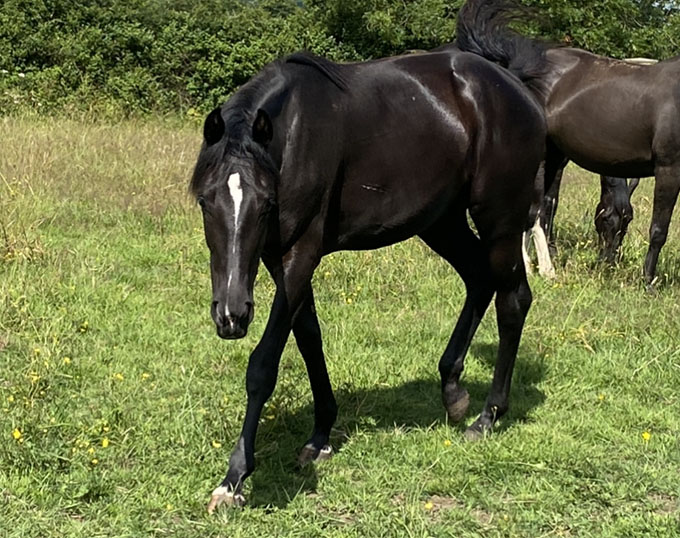 Jameson RS2 mother, Atilinda M is a Keur Preferent IBOP- sport--daughter of the Preferent top breeder Negro.
Dream is well handled, used to farrier, dogs, children, tractors, road noise etc. She is brave and sensible and with her pedigree, looks and movement will no doubt make a fantastic ridden dressage superstar and would also be an excellent addition to any breeding programme.
Bargain price for quick sale
Located Cheshire, England 30 mins from Somerford Park
A selection of foals and Mount St John youngstock also available.
Owner Contact Info