Ireland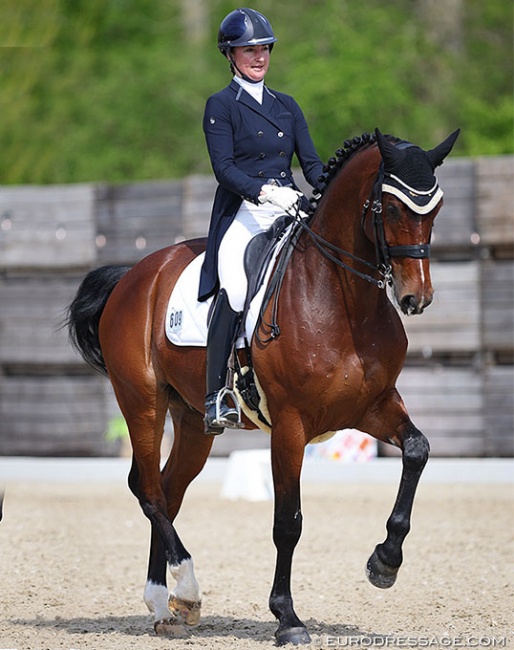 Horse Sport Ireland (HSI) has announced the Irish Dressage squad to represent Ireland at the 2023 European Championships taking place in Riesenbeck, Germany from 4 - 10 September 2023.
Ahead of her first major senior championship at the helm, HSI High Performance Dressage Director Dunphy told HSI: "I am delighted to have had this number of well-qualified combinations to choose from, demonstrating the increasing strength of Irish dressage. The selection period was extremely competitive and I would like to congratulate all the athletes, owners and support teams on their campaigns which have prepared them for the challenge ahead in Riesenbeck."
The Irish team travelling to the championships includes:
Sorrell Klatzko (Co. Kildare) with her own and Janine Shoffner's Turbo (by Totilas).
Abigail Lyle (Co. Down) with Fenella Quinn's Farrell (by Fabergas) and with Giraldo (by Harmony's Rousseau), owned by Lyle herself and Caroline Clarry.
Anna Merveldt (Co. Kildare) with Mario Greco and Giovanna Mazza's Esporim (by Pagaw).
Judy Reynolds (Co. Kildare) with BG J. Hinnemann and Next Generation Dressurpferde's Rockman Royal NG (by Rock Forever).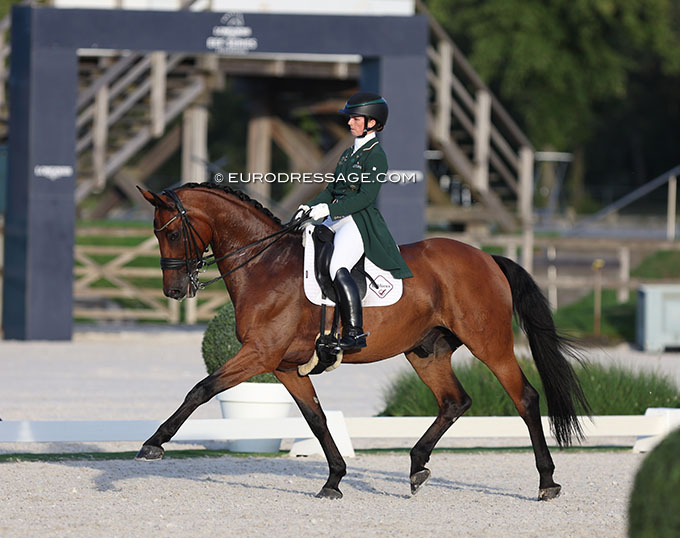 Two riders have direct reserve horses: Abigail Lyle has her 2022 World Championships ride Giraldo now as her direct reserve, while Judy Reynolds (Co. Kildare) has her own and Patrick Heavey's For Fun (by Furstenball OLD) as her direct reserve.
Two combinations have also been named as non-travelling reserves:
- Jennifer Harnett (based in Amsterdam) with Pilates Amsterdam's Eximio (by Zircon). 
- Fenella Quinn (based in Aberdeen) with her own, Compton Ross and Jacqui Ross's Hawtins Delicato (by Diamond Hit)
Photo © Astri Appels
Related Link
Eurodressage Coverage of the European Dressage Championships