Prinsjesdag Foal Auction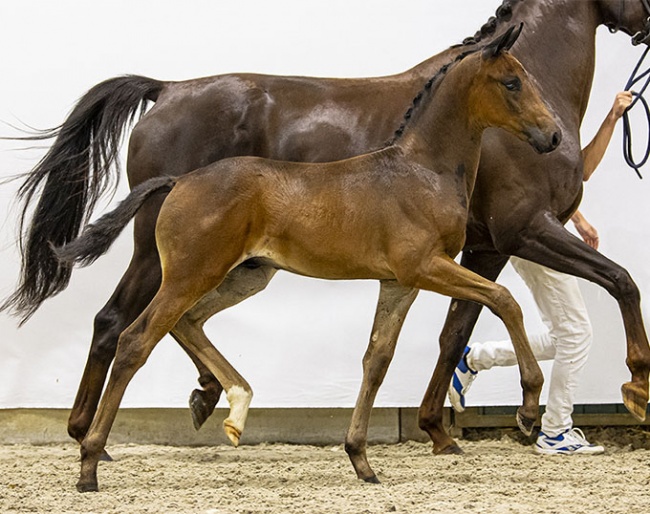 The bay colt Text Me Wittenberg became the price highlight of the 2023 Prinsjesdag online foal auction for which the bidding concluded on 29 August 2023. 
Eleven jumper foals and six dressage bred foals were up for auction. 
Text Me Wittenberg (by For Romance x Totilas) fetched the highest price of 20,000 euro and sold to Belgium. 
The filly Touch of Vitalis (by Vitalis x Floriscount) was the second most expensive dressage foal and will stay in The Netherlands for 9,000 euro.  Three Four Five (by One Two Three) sold to a Dutch buyer for 8,500 euro.  Trendsetter (by Extreme US x Taminiau) went for 7,000 euro.
Not mentioned in the press release as sold, but showing a higher price online (10,000 euro) was the filly Ta Vieta Corieta Texel (by Nashville Star x Ferdeaux) which could indicate she was bought back. The colt Trignac (by Escaneno x Apache) showed a top bid of 8,000 euro online. 
The big, live Prinsjesdag auction will take place on 19 September 2023.