Prinsjesdag Foal Auction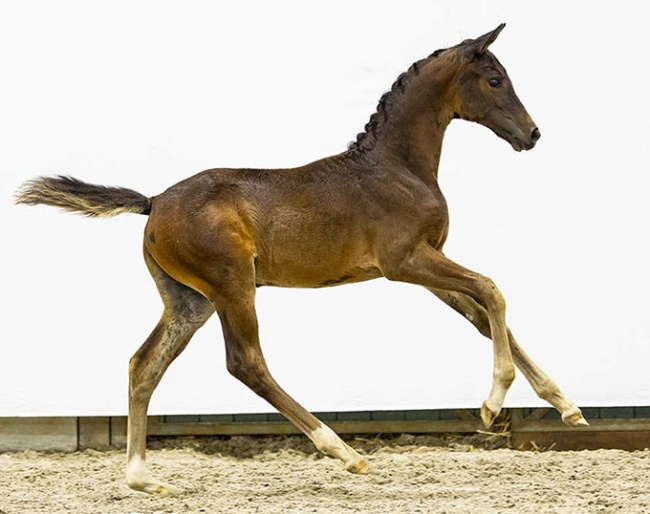 On the traditional third Tuesday of September, Foal Auction Prinsjesdag presents an exclusive collection of showjumping and dressage foals. A total of 66 foals will be auctioned by Koen Olaerts on Tuesday 19 September at the National Equestrian Centre in Ermelo. A collection overflowing with promising genes, both in the jumping and dressage direction.
An Emerald filly out of the sister of Uricas van de Kattevennen, an Eldorado van de Zeshoek daughter out of the full sister of Erenice Horta, a granddaughter of Valentina van 't Heike, a Mylord Carthago son out of a granddaughter of world champion Liscalgot; these are just a few examples of the exceptional collection of showjumping foals put together by Bob Janssens and Willem van Hoof. The dressage committee, consisting of Cas van der Oord and Lauw van Vliet, also did their very best and selected an excellent group of foals. The Texel breeding, the line of Charites, the direct family of Bretton Woods, closely related to Grand Prix mare Sisther de Jeu, the strong damline of Kairos - we find it all in the dressage collection.
VIP tables available
Traditionally, Foal Auction Prinsjesdag takes place live at the National Equestrian Centre and invited guests are fully catered for at the exclusive VIP lodge. Guests are also more than welcome in the free grandstand and in addition VIP tables are available, please contact us via the website. https://www.prinsjesdag.eu/en/vip-plaatsen/ 
'The best material'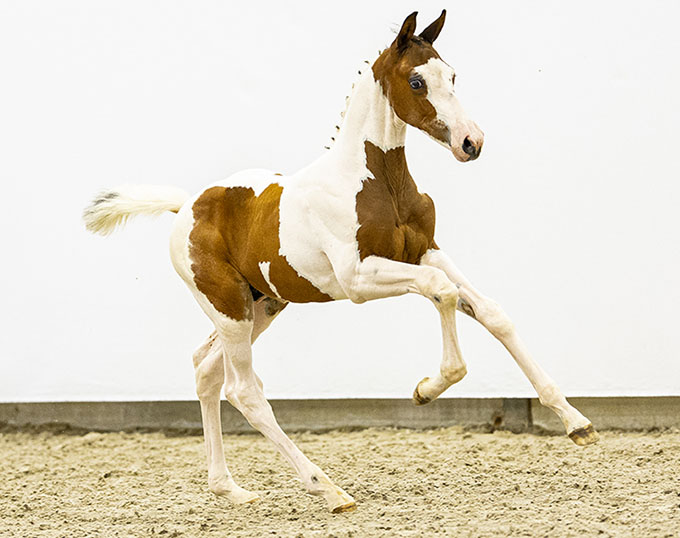 Prinsjesdag chairman Arjan van der Waaij is already looking forward to Tuesday 19 September. "We are 100% behind this fine collection of foals and are confident that our buying public can also value this selection. We are very pleased that the breeders have again entrusted us with their best material. Foal Auction Prinsjesdag promises to be a wonderful day where guests from all over Europe and beyond will be welcomed and can enjoy the unique atmosphere. And then hopefully be able to return home with a promising foal!"
Programme Foal Auction Prinsjesdag
Tuesday 19 September 2023
01.00 PM - Arrival of foals
03.30 PM - Stables open for viewing
04.30 PM - Opening drinks
05.00 PM - Start auction
View the complete collection via: https://www.prinsjesdag.eu/en/veulenveiling-prinsjesdag/ 
Reserve your VIP tickets here: https://www.prinsjesdag.eu/en/vip-plaatsen/ 
Register to bid online: https://online.prinsjesdag.eu/register