2023 Dressage Horses Sales Week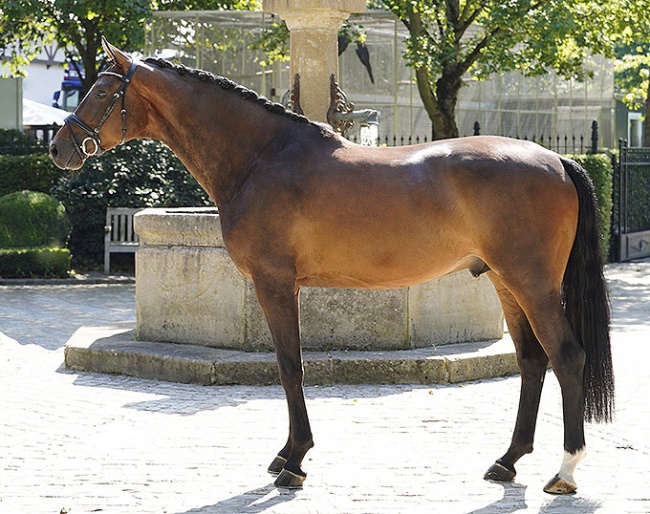 In cooperation with Jiva Hill Stables in Crozet, France, Gestüt Schafhof has made an exclusive selection of dressage youngsters that will form the collection of the first Dressage Horses Sales Week.
Eleven young dressage horses with top-class pedigrees and great movement potential will be for sale in Crozet, France, from 26 September 2023 to 01 October 2023. 
The Venue: Jiva Hill Stables in the Heart of France
Only ten minutes away from Geneva International airport Jiva Hill welcomes you at the heart of its 123-acre private estate. The state-of-the-art equestrian facility includes the best training facilities, and a five-stars resort making it the perfect location for Sales Week in collaboration with Gestüt Schafhof and Managing Director Matthias Rath.
"We have made an exclusive selection of young dressage horses to be able to offer a high-class auction collection of special quality. Each of these horses has convinced me personally," stated managing director Matthias Rath, who initiated this project. 
The prestigious gala evening on Friday, 29 September 2023 located in the brand-new facilities of Jiva Hill Stables invites you to network in a convivial atmosphere and to experience the sales collection in a live presentation.
The Collection:  Top-class Dressage Youngsters with Potential for the Big Arena
On offer are eleven dressage horses aged between three and eight years, which can be tried at Jiva Hill Stables in Crozet from 26 September 2023.
Customers from the German region also have the opportunity to try the youngsters at Gestüt Schafhof in Kronberg until 23 September 2023.
Appointments can be made by telephone:
Tim Koch: +49 (0)17285231
Matthias Rath: +49 (0)16093860130
Jiva Hill Stables (Crozet, France): Cassandre Allainguillaume +33 (0)6 78 77 54 83
Collection Highlights
In the collection of the Sales Week, you can find highly interesting sires in the pedigrees of this year's sales candidates. 
The four-year-old gelding Esposito GS, bred by Gestüt Schafhof and the Linsenhoff / Rath family, captures high hopes: Descending from Escolar x Sir Donnerhall I, all doors are open for this Westphalian-bred dark bay gelding. He already convinces with his work attitude and his three excellent basic gaits.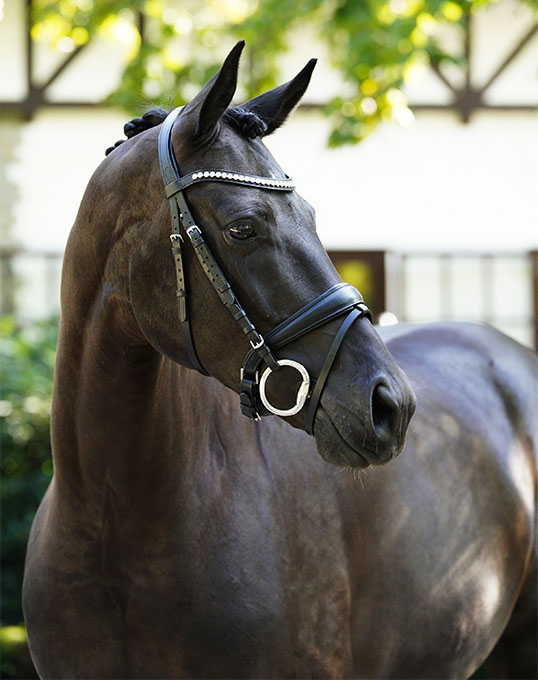 Another highlight of the Sales Week collection is the Oldenburger gelding Grand Caledonia. This 5-year-old young talent with a highly interesting pedigree (by Grand Galaxy Win T x Don Schufro ) in a black jacket is an elegant athlete with great mechanics and a great basic swing through his entire body. 
These two candidates perfectly reflect the quality of this year's auction lot. Exclusively selected youngsters with perspective will be offered in the Sales Week of Gestüt Schafhof in cooperation with Jiva Hill Stables.
Exclusive Customer Care and High-Class Service 
In addition to the individual advice provided by the professional auction team, the exclusive after-sale service of this year's Sales Week is also to be considered.
After customers have welcomed their new sport partners, Gestüt Schafhof and Jiva Hill Stables will propose two private training days in the last quarter of this year, and two further training days in the first quarter of 2024 to ensure the long-term satisfaction of both parties. 
The complete horse's presentation can be found at https://www.jivahillstables.com/en/horse-sales/