Oldenburg Auctions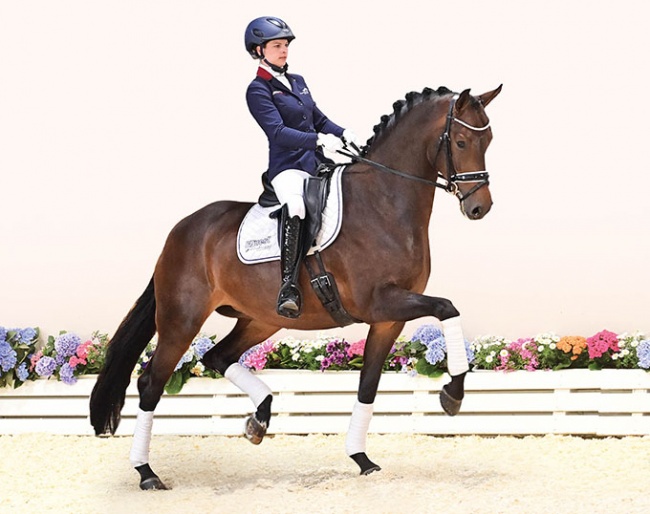 On Sunday 1 October 2023 the 100th Oldenburg Elite Auction will celebrate its anniversary in Ankum. In the prestigious location, first-class Oldenburg dressage horses as well as a hand-picked collection of foals will be offered for auction. An anniversary in a special ambience with the best Oldenburg horses of the year.
Auction day: Sunday, October 1 at 2 p.m.
Auction location: P.S.I. Sport & Auction Center, Tütinger Str. 28, 49577 Ankum, Germany
Are you looking for your new sports partner? Then let yourself be enchanted by an excellent auction collection. Training has started and the horses are ready to be tried out. Make an appointment with our team to meet your favorite in person. 
Quality Riding Horses
Over 30 quality riding horses for dressage and show jumping will present themselves at the 100th Fall Elite Auction on October 1. From the three-year-old youngster to successful young talents for immediate start in competitions, this collection leaves nothing to be desired. You have the opportunity to bid on your favorite live on site, online at www.oldenburger-auction.com or on the phone.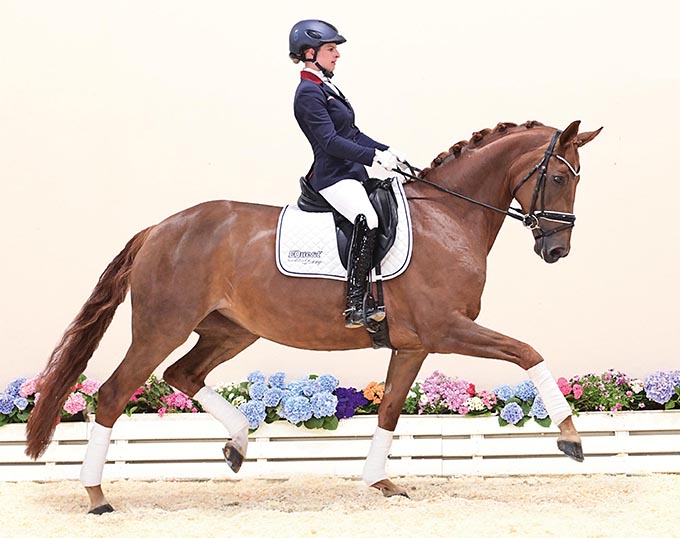 Spectacular auction start with this exceptional appearance: D'Elegance by D'Egalite - Sandro Hit - Riccione, already won in dressage tests for young horses (class M), ready to compete immediately. D'Elegance is the sister of the sire Fidelity. 
Top dressage mare decorated with the bronze medal at the Bundeschampionat: Escala Gold OLD by Belissimo M - Rohdiamant - Ex Libris, highly placed in dressage tests for young horses. From the famous Edoste dam line like star sire Fürst Romancier.
Licensed majestic stallion for the upcoming championships: Breaking News by Bonds - Desperados - Brentano II, victorious in riding horse competitions. Brother of the licensed Democracy by D'avie. Dam Destina is sister to the Grand Prix successful Fiodora/Sabine Egbers and the Olympian Destano.
You still have the opportunity to observe and accompany your favorite in training as well as to try out the horse until September 30. Please contact our consulting and customer service team for this.
Welcome Evening
Welcome Evening in Ankum: On Saturday, September 30 at 7 p.m., there will be a Welcome Evening with a show program, first-class Oldenburg horses and an after-show party with DJ and live music. Tickets are available for 15 euros at auktionsbuero@oldenburger-pferde.com.
An overview of the entire collection can be found here: https://auktion.oldenburger-pferde.com/de/objekte/au-34/100_herbst_elite_auktion_2023?Lstatus=0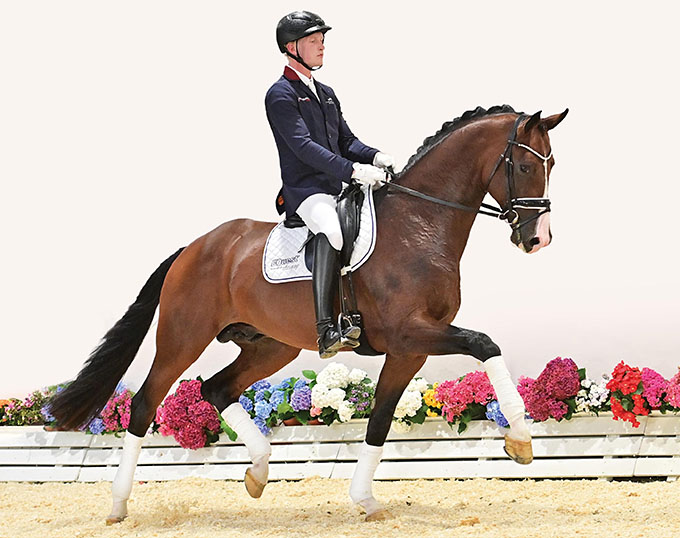 On September 24 at 3 p.m. you will have the chance to see the dressage horses of the 100th Elite Auction live in Ankum. Alternatively, you can watch the presentation online at www.clipmyhorse.tv.
Consultation and customer service
Auction and managing director Oldenburger Pferde-Vermarktungs GmbH:
Roland Metz: +49(0)171-4364651 or metz.roland@oldenburger-pferde.com
Dressage horses:
Thomas Rhinow: +49(0)172-9748487 or rhinow.thomas@oldenburger-pferde.com
Daniel Pophanken: +49(0)175-2930926 or pophanken.daniel@oldenburger-pferde.com
Information and catalogue orders:
Elisabeth Gerberding: +49(0)4441-935512 or gerberding.elisabeth@oldenburger-pferde.com
Heike Arends: +49(0)4441-935531 or arends.heike@oldenburger-pferde.com