Westfalian Auction News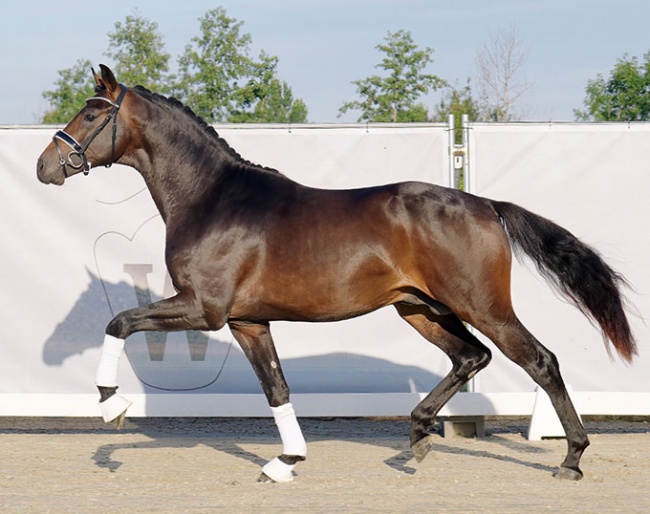 The 2.5 year old colt Vandrico became the best seller of the Westfalian Online Youngster Auction held on 18 September 2023. 
A collection of 26 youngsters, born in 2021, was on offer. Only 14 of them sold. 
Vandrico (by Vaderlans x Limes) became the most expensive one. Bred by Thomas Sieverding and presented by Mathieu Beckmann, he sold for 45,000 euro. 
The second highest bid was for Kaddox (by Kardieno x Christ) which was 25,000 euro.
Follow Your Heart K (by Follow Him's Schonweide x San Romantiko) had a highest bid of 24,500 euro, while 23,000 euro was offered for Superlativ (by Secret x Diamond Hit). Vredericcio (by Vaderland x Riccio) had a bid of 20,000 euro
Soccoros (by So Perfect x Dancier) fetched 18,500 euro and Vatino (by Vaderland x Floriscount) 15,500 euro. Two horses had a bid of 15,000 euro: Vicerta (by Viconte x Sir Donnerhall) and Sanji S (by Sezuan's Donnerhall x Fursten-Look). 
The price statistics do not indicate which horses were actually sold and which ones bought back by the owner.