France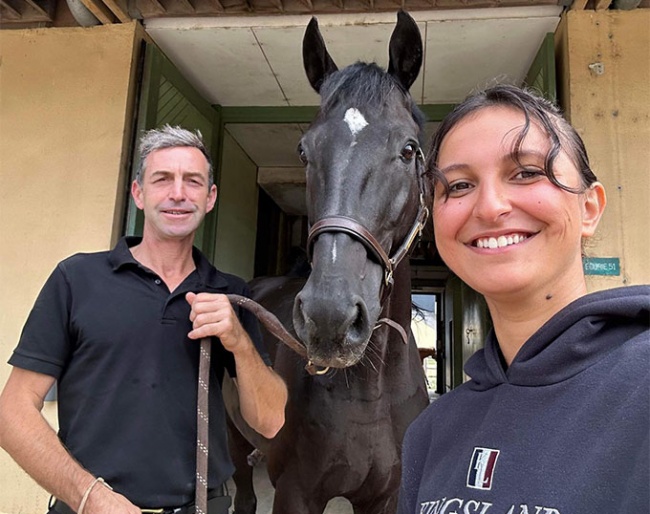 French Paralympic dressage rider Chiara Zenati has welcomed an exciting new horse in the barn in the lead-up to the 2024 Paris Palaympics. The Institut Français du Cheval et de l'Equitation (IFCE) has acquired Zeus de Malleret as her Paralympic hopeful.
Zeus de Malleret is an 11-year old Oldenburg stallion by Zonik x Brentano II. 
Zeus de Malleret
Reared as a foal and trained up to Intermediaire I level by Emma Jamieson at the French dressage breeding station Haras de Malleret, Zeus has been produced and handled according to the Malleret philosophy with the horse's health and welfare as highest priority. 
The chemically castrated stallion was recently put up for sale and a match has now been made between IFCE and Malleret to retain the horse as a hopeful for France and in particular for French medal winning para rider Chiara Zenati. 
Chiara Zenati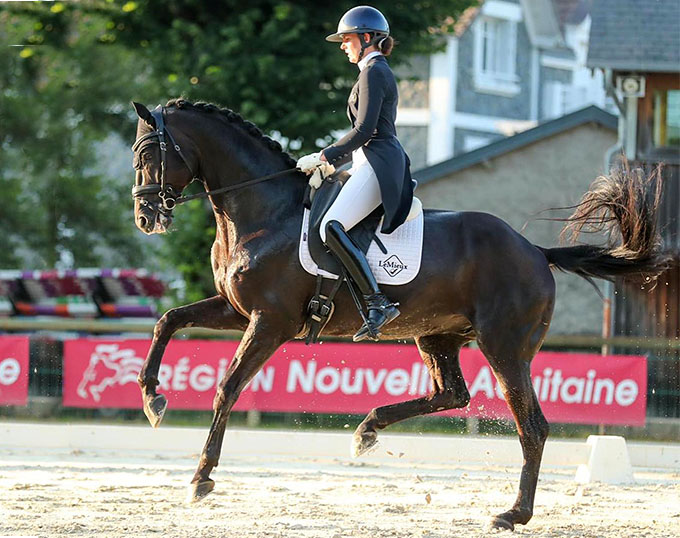 The 20-year old Zenati is a Grade III dressage rider, who despite the odds of being born with hemiplegia, became a multiple French para champion. In 2019 she began collaborating with IFCE when the ride on Swing Royal IFCE was allocated to her. Trained by écuyer Sébastien Goyheneix at the Cadre Noir in Saumur, she competed at the 2021 Tokyo Paralympics and 2022 World Championships in Herning.
In 2023 she intensified her training and those efforts paid off as she won individual and kur silver. 
Two Irons in the Fire
With the 2024 Paralympic Games being hosted on home turf in France, the stakes are higher than ever before for French dressage and para dressage riders. 
Chiara has now two irons in the fire with Zeus de Malleret in the barn.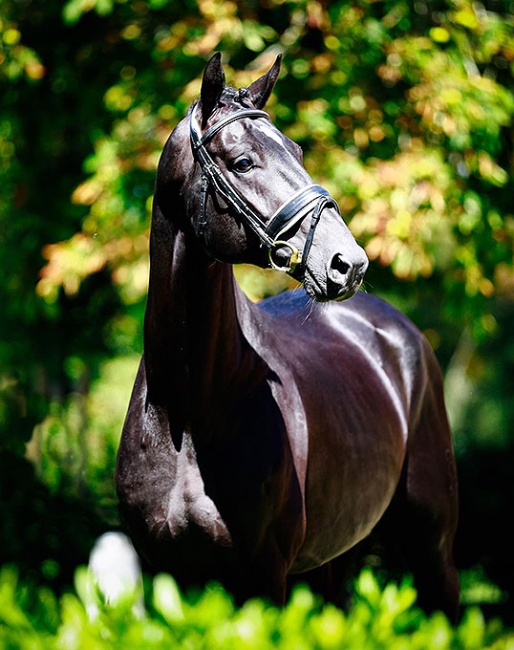 "We are very moved and happy that our grand Zeus de Malleret has joined such a talented rider on the French team," said Malleret's managing director Gérald Martinez. "It's a very special acquisition which is close to my heart because Zeus is the second Malleret horse that has joined a para dressage rider. This gives us even more confidence that we are on the right track with our horses, taking all the time necessary to train them in a respectful way and preserve them mentally and physically. In my opinion, this is essential when you want to offer a horse to para dressage sport as they need to be sound in their head and well adapted to this beautiful discipline."
Martinez worked closely together with Patrick Pratlong, the head of the equitation department at IFCE, to link Zeus to Chiara.
"Zeus takes with him the Malleret DNA of which we are proud," said Gérald. "We obviously wish Chiara and her trainer Sébastien Goyheneix all the happiness and success they deserve with this special horse."
Photos © Haras de Malleret
Related Links
Chiara Zenati: French Para Rider Looking Ahead to Paris