Canada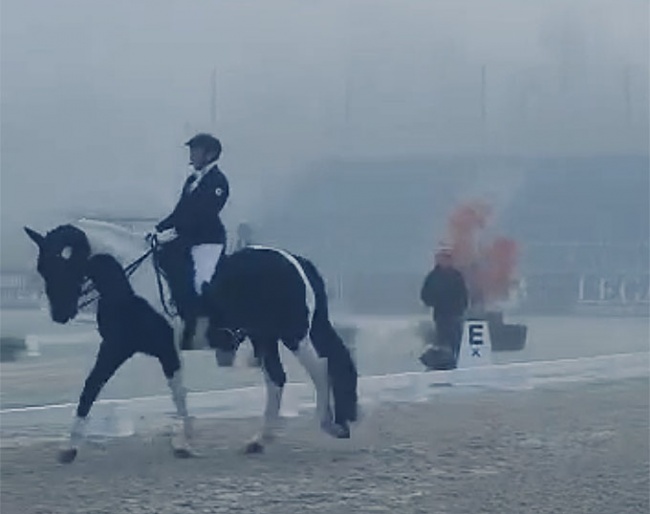 Canadian para dressage rider Winona "Noni" Hartvikson injured herself in a riding accident at the Thunderbird show park in Langley, BC, at the end of September. 
The 64-year old fell off her horse that spooked. She was taken to the local hospital by ambulance where she was diagnosed with a dislocated hip. 
"Five degrees in pea soup fog at 08h 30, scary conditions for a youngster at his first big show," she took to Facebook. "After the test, a loud equipment noise spooked him which caused my unscheduled dismount and hip dislocation. Lesson: dismount and put the noise cancelling bonnet back on after the Steward finishes!"
Diagnosed with multiple sclerosis, Hartvikson rides in the Grade I class and has been a Canadian para team member since 2017. She competed at the 2018 World Equestrian Games aboard Ultimo (PRE, by Invasor III x Teodoro), the 2021 Paralympic Games in Tokyo and 2022 World Championships in Herning aboard Onyx (previously named Wolkenhall, by Wolkentanz x Don Bosco). In 2023 she began campaigning a new horse, Cadanza, a Holsteiner by Zhivago x Aljano.
For the 2023 Pacific Regional Dressage Championship at the Thunderbird show park she brought a different ride, the 2016 born AES registered and Friesian bred pinto Geronimo (by Marko x Orlando).  Despite the injury Noni's spirits are high.
"These things go with the sport. I'll be back in the saddle in 6 weeks," she said. "Oh, and before the unscheduled dismount, I got a PTC Q score of 68+ percent and was very pleased with his keeping it all together."
Related Links
Canadian Team Announced for 2022 World Para Dressage Championships
Winona Hartvikson's 2018 WEG Para Team Ride Ultimo Passed Away
Dressage Canada Board Crisis After Three Resignations
New 2011 Directors Elected for Dressage Canada Board