Hanoverian Auction News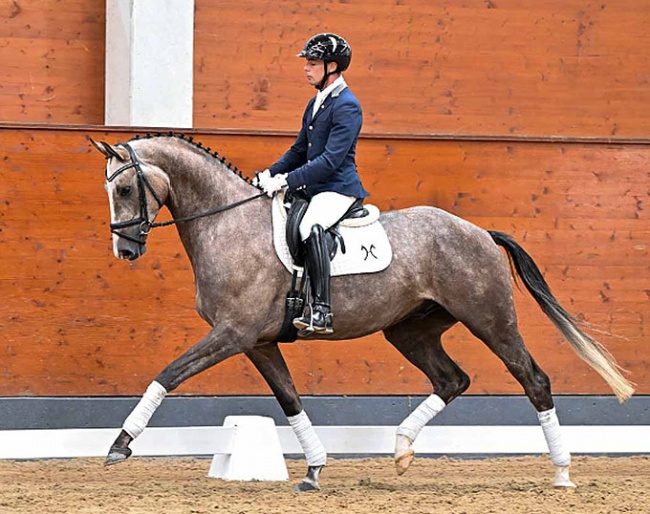 Mon Amour became the best selling dressage horse in the 2023 Hanoverian November Online auction for which the bidding concluded on 17 November 2023. 
The most expensive horse in the auction was in fact the 7-year old show jumper Cornets Iberia (by Cornets Iberio x Lord Sinclair). Already jumping 1.30 m courses, this mare sold for 42,000 euro. 
The second most expensive horse in the collection was Mon Amour (by Marc Cain x Dancier), bred by Heinz-Georg Kück. The 4-year old sold to a regular American client from Washington, D.C., for 28,000 euro.
The 3-year old De Luxe G (by Dante's Junior x Fürstenball) sold for 27,500 euro to Hessia. Darcia (by Despacito x Furstenball) sold for 25,500 euro.
Brits bought Livaldonna (by Livaldon x Don Primus) for 16,000 euro and Fidermeyer (by Fidertanz x Don Schufro) for 15,000 euro, Sinatra (by San Amour x Belissimo M) goes to Finland for 15,500 euro.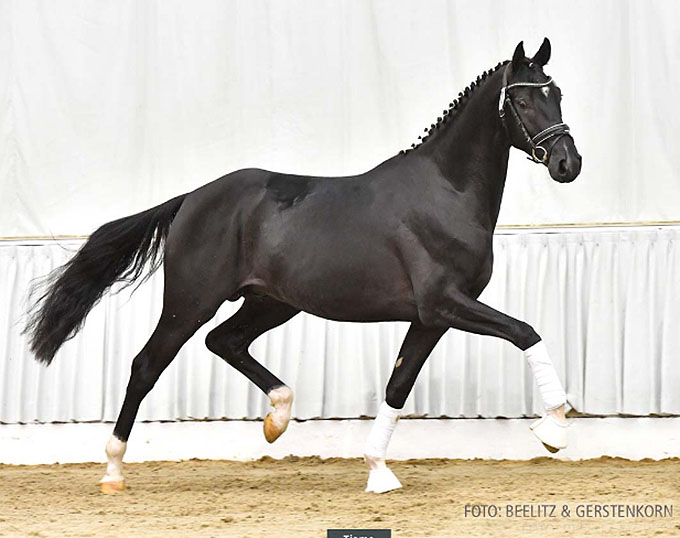 French clients bought Bond's Girl (by Bonds x Spörcken) for 15,000 euro, Dublin (by Danciero x Wolkentanz) for 14,000 euro, and Domino (by Don Index x Samarant) for 9,500 euro. A Swede bought Dilayla (by Don Deluxe x Likoto xx) for 11,500 euro, an Austrian got Be My Side (by By Your Side x Burlington) for 11,000 euro. 
Spaniards acquired Bob H (by Buckingham x Rascalino) for 11,000 euro and Brigitte (by Borsalino x Rotspon) for 10,000 euro.
This auction also included 15 colts born in 2021. Tiamo (by Totilas x Don Index) was the best seller, moving to Mexico for 19,000 euro. Glamourous (by Glamourdale x De Niro) sold for 17,000 euro.
The average price for a sport horse in this auction was 15,472 euro. The average price for a 2.5-year old colt was 11,571 euro.