Stallion Show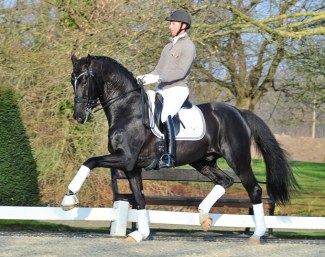 Just in time for the upcoming breeding season Gestüt Peterhof is inviting you to their stallion show – this time as a double package. On Saturday 10 February 2018 at 12 pm (12:00) the traditional stallion show with the breeder's pre-lunch is taking place at Stud Peterhof in Perl-Borg. 
"Our guests can look forward to our triple Dressage Horse World Champion, who is now in his way to Grand Prix, Sezuan, who will be presented for the first time under Patrik Kittel/ SWE. Also the Deja-father Silvano", Arlette Jasper-Kohl and Professor Edwin Kohl give a preview to the well worth seeing program. "The stallions of Dressage Grand Ducal, led by Patrice Mourruau, Christoph Umbach and Sascha Schulz, will of course also be taking part, as they are our new partnering station in Luxembourg."
Among these stallions is the Lusitano stallion Dragao das Figueiras, who has been approved for the warmblood breeding and is successful up to Grand Prix. Also Flash Dancer I.M. who has also shown his success in the most advanced classes, and the Oldenburg reserve champion stallion Freischütz and the German Championship Finalist Rock on Top.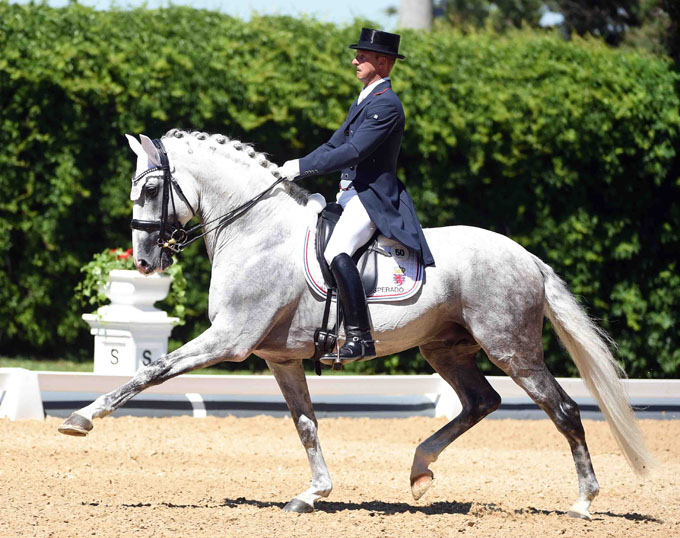 In 2017 our stallion show with morning pint at the Stud Peterhof recorded a true rush of visitors – "of course we hope that this year we can greet as many interested breeders and horse friends on our Stud Peterhof again", Arlette Jasper-Kohl and Professor Edwin Kohl explain.
Only a week later, on Sunday 18 February 2018 at 2 pm (14:00), the second stallion show is taking place. This time Stud Peterhof and Dressage Grand Ducal are collaborating with the stallion station Gut Neuenhof, the Stud Tannenhof and the Ludger Beerbaum Stables at the Oldenburg Horse Center Vechta.
Stallion Show Schedule
Saturday, February 10th 2018, 12 pm (12:00) at the Stud Peterhof

Stallion show with breeder's pre-lunch Stud Peterhof and Dressage Grand Ducal The entrance is free
 

Sunday, February 18th 2018, 2pm (14:00) at the Oldenburg Horse Center Vechta

Collective stallion show Stud Peterhof and Dressage Grand Ducal in collaboration with stallion station Gut Neuenhof, Stud Tannenhof and Ludger Beerbaum Stables

Tickets: seated ticket 10 Euro*, standing room ticket 5 Euro* (plus advance sale fee) click here, or phone 0049-421-363636
For more information, visit www.gestuet-peterhof.de 
Photos ©  Siegbert Altenhofer - Tanja Becker