F.O.C.U.S.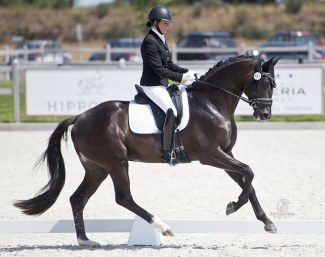 Ida Vavrikova from the Czech Republic has ridden herself into the picture as a non-Dutch rider at the 2018 Pavo Cup qualifier in Kronenberg, The Netherlands, at the beginning of July. With her Dutch warmbloods Jorick A and Incredible Boy she placed third and qualified for the 2018 Pavo Cup Semi-Finals in Ermelo in August.
The Pavo Cup Finals are the young horse championships exclusively reserved for Dutch warmblood bred and registered horses. The Pavo Cup is a highly Dutch affair, usually with only Dutch riders participating. However, the show series has gained international fame and the first riders from abroad are competing in the selection trials to obtain a place in the semi's and finals.
Ida Vavrikova is the first Czech rider ever to try her luck in the Pavo Cup and she has done so with great success. Aboard the 4-year old stallion Jorick A (by Jazz x OO Seven) she finished third in Kronenberg, tying with renowned young horse rider Marieke van der Putten on J'Ampere RS2. They both scored the second best score of the class with 78 points but ranked third as there were two winners. In the 5-year old division Ida also placed third aboard Incredible Boy (by Bordeaux x Jazz) with 76 points. 
Vavrikova is now eligible to compete in the semi-finals which are held during the 2018 KWPN Horse Days at the KWPN headquarters in Ermelo, The Netherlands, the week after the World Young Horse Championships.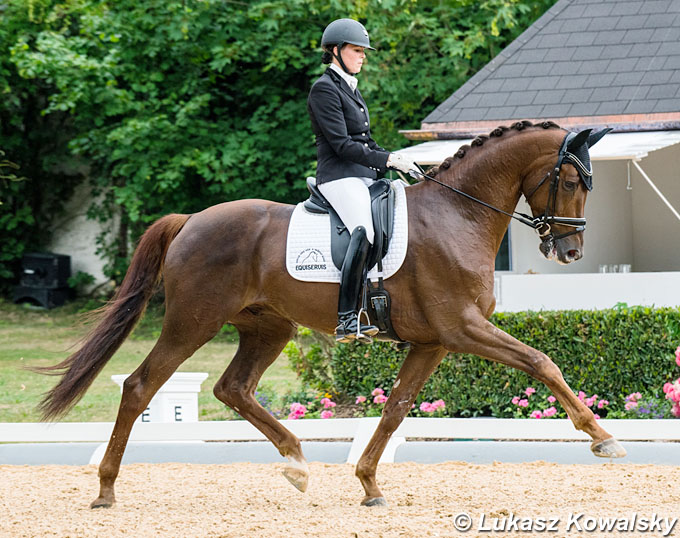 Ida purchased both horses in Holland in September 2017. Finding Incredible Boy was a stroke of luck as she was on her way to Holland to try out the black Jorick A, when they saw an ad on Facebook for the chestnut gelding.
"Buying Incredible Boy was kind of 'by chance'," said Vavrikova. "We were on our way to Holland for Jorick A and I found an advertisment on Facebook that he was for sale. Since he was just a short drive from Jorick A, we tried him and fell in love. We took both boys back to the Czech Republic."
Vavrikova credits the canter work and overall natural uphill gaits as Jorick's strengths. "He has such a nice temperament for a 4-year old stallion," she added. "Incredible Boy has a wonderful walk, expressive trot and a very good work ethic. He is sometimes even a little too motivated." 
When asked why Vavrikova decided to go for the Pavo Cup Finals, she replied it is "a prestige event. Since we have KWPN horses, we wanted to give it a try." 
Vavrikova trains in Austria with Ralf Kornprobst, but she also works together with Pauline van Nispen-Knols in The Netherlands. At the CDI Achleiten and Ranshofen in Austria this spring, Ida qualified Incredible Boy for the 2018 World Young Horse Championships but her federation decided to send other combinations to Ermelo. 
However, Ida is not disappointed in missing out on that major event. Her main focus was the Pavo Cup from the start.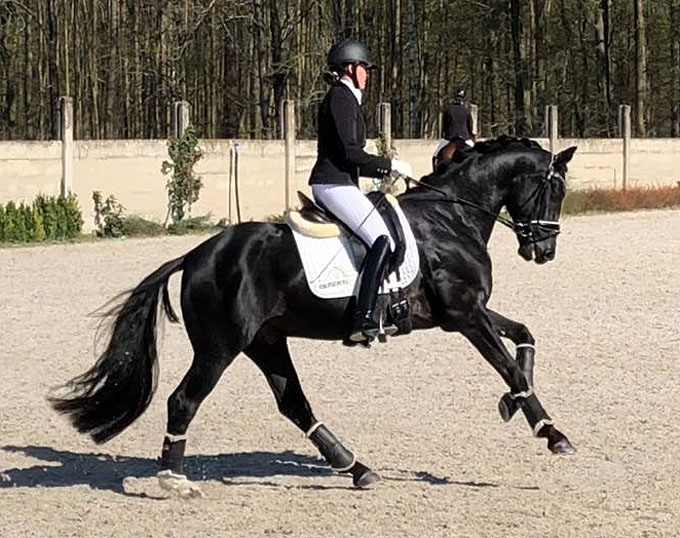 "Plans are made to be changed," she joked. "My plan is to keep the horses happy and healthy and the rest will come, even though it would be lovely to have them both at he World Championships next year."
Vavrikova runs International Dressage Academy, a dressage sales and training centre in Brno. She regularly organizes clinics and training sessions with experts and coaches from abroad with as goal to bring more dressage knowledge to her country and lift the level of the sport. 
"In more than twenty years I have built up a lot of valuable contacts and gained much experience which I want to use and pass on," said Ida. "I believe that at my Academy I can greatly help to develop this beautiful sport in our country."
Photos © Lukasz Kowalski - private
Related Links
Eva Vavrikova Acquires Hungarian WCYH Horse Siracusa
Scores: 2018 CDI Achleiten
Scores: 2018 CDI Ranshofen
Czech Youth Riders Get Winter Immersion Training from Dieter Schuele