Products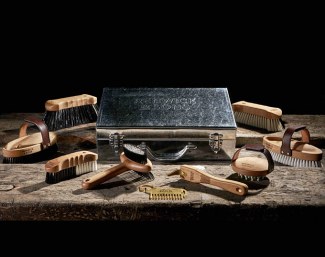 When it comes to your horse's feed, rugs, saddles (shall we go on?) science has revolutionised the way we manage, care for, train and ride our horses; but your grooming kit? How come you're still using the same type of brushes we used 100 years ago?
Is it because they perform brilliantly and give the best results?
Renwick & Sons believe that just like the rest of your horse's tack, wardrobe and equipment, technology should be part of your grooming kit and here's why equestrians all over the globe are choosing to groom their horses with the revolutionary Renwick & Sons Grooming Kit.
Why Change Something That Works?
Renwick & Sons incorporate advanced bristle technology like nothing ever seen or felt before. Forget scratchy, cheap synthetic bristles that shed over time, the unique Renwick & Sons bristles integrate proven science. From anti-bacterial properties that self-cleanse two hours after use, through to Tourmaline (an ingredient found in the majority of top professional human hair salon brushes) to eliminate frizz and lock in natural oils for a smoother, shinier finish. Oh, and did we mention those Monotec® bristles? These guys temporarily reverse the polarity of your horse's hair molecules and help boost circulation with a soothing effect, encouraging relaxation.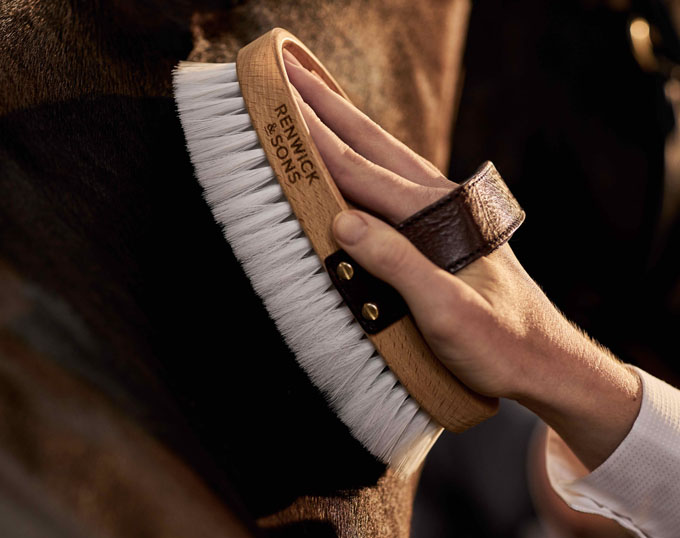 Yes, But I Love My Goat, Horse Hair Brush
Renwick & Sons customers report how much they love using their brushes and how much their sensitive skinned horses who hated brushing, simply love their grooming sessions now (even face brushing!) and here's why:
The technology and machinery Renwick & Sons use mean they are able to create the perfect brush, each and every time. Robotic machinery knit the same pattern of bristles consistently with the desired width and length of bristle every time to ensure perfect performance of that brush. Just like us, animals have different genetic make-up including their hair quality, so it's impossible to deliver precisely the same consistency of quality brush out of animal hair, not to mention how the animal's diet would have affected the hair quality, or where the hair has been sourced from. And because the bristles are designed for each tool and the job in hand, the Renwick & Sons bristle retention is far superior in comparison to natural bristles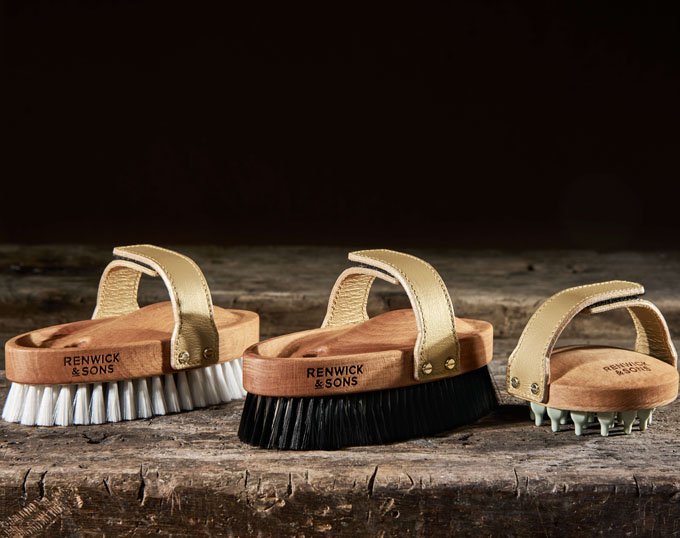 OK, So What Else Makes This Kit So Special?
Technology advancements shouldn't mean sacrificing aesthetics, which is why the Renwick & Sons kits incorporate traditional craftsmanship to the highest level from hand cutting and sewing the straps, hand finishing the FSC responsibly sourced beech wood with seasoning, oiling and sanding, through to matching your kit by eye on receiving your order to ensure the natural beauty of the wood in each tool complements the other throughout your kit. The entire process takes place in Great Britain, celebrating the Renwick & Sons' 200-year brush manufacturing heritage.
Each tool is also ergonomically designed to sit perfectly in your hand for the job you used to hate but will love with their tools, no more gripping brushes with fingertips or tools slipping. All nine tools have been crafted to make life easier with better results, from the balanced shape through to intelligent grip details placed on each tool where you need them most. And with three different brush sizes and an adjustable strap (available in a choice of colours), they are the perfect fit for your daily grooming sessions.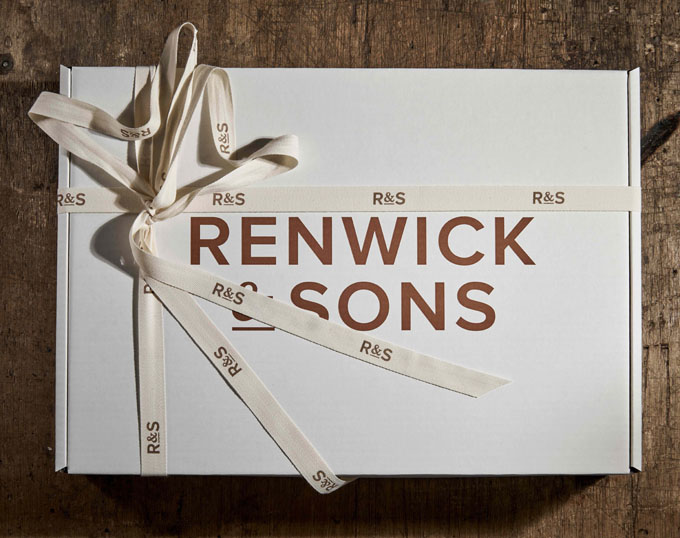 And if you want to personalise your kit, Renwick & Sons can emboss your name, horse's name, yard or business on your choice of coloured leather straps for that truly tailored touch. For gifts, the team can also include a greeting card with your message and deliver directly to the recipient for the ultimate gift for the stylish equestrian that they'll treasure and enjoy for years to come.
From the revolutionary design, every process from the tree to the final kit is handled with the ultimate quest for perfection to offer a grooming experience like no other.
Discover the NEW LIMITED EDITION Vintage Gold Collection Available Now. Pre-order for Christmas.
PayPal Credit is also available for those that wish to buy now and pay later.