2018 Equine Elite Auction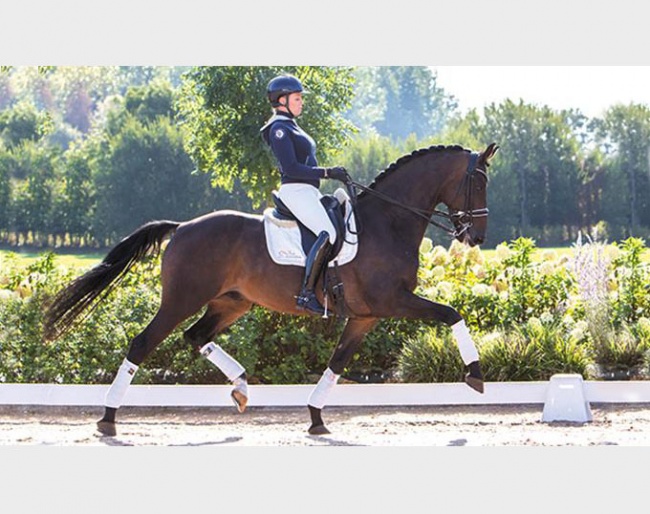 Centurion became the price highlight of the 2018 Equine Elite Auction held by Dutch based British horse dealer Craig Rawlins at stable Korenbloem in Weert, The Netherlands, on Saturday 27 October 2018.
No less than 53 horses were presented at auction and eight horses sold for a knock down price of more than 100,000 euro.
The 11-year old Centurion (by Painted Black x Donnerwind) fetched 175,000 euro. The horse is originally named Caruso and was competed by Russian Tatyana Sleptzova.
The second most expensive horse was the small tour trained Sandloh (by Sandro Hit x De Niro). Originally owned by Rob van Puijenbroek, the 10-year old sold for 140,000 euro.
The 3-year old mare Kept Secret (by Negro x Lord Leatherdale) sold for 130,000. Her original name is Kamilla. The 6-year old Happiness (by Chippendale x Havidoff) switched owners for the same price.
The 5-year old Westfalian mare Royal Secret (by Rock Forever x Sandro Hit) found a new owner for 125,000 euro.
Dutch horse dealer Judy de Winter acquired the 9-year old KWPN bred Esprit (by Jazz x Lancer II) for 120,000 euro. The same price was paid for the 11-year old Cambridge (by Sir Donnerhall x Vincent), who was competed by British Holly Bates at small tour level.
The 11-year old Dutch warmblood Cantano (by Santano x Ferro) was purchased by a client for 105,000 euro. Cantano's name originally includes the breeder's suffix Tetti, i.e. Cantano Tetti
The 10-year old Doc Holiday (by Jazz x Rubinstein) sold for 85,000 euro, the 8-year old mare Senorita (by San Amour x Freiherr) sold for 80,000, while the 6-year old KWPN ster mare Parisienne (by Johnson x Diamo) was knocked down for 70,000 euro.