F.O.C.U.S.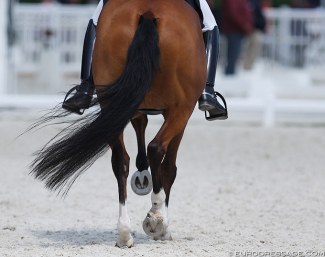 An important issue arising today in the world of dressage is the lack of communication between dressage bodies.  Unless judges, trainers, riders, owners and stewards can interact and express ideas openly, I wonder how the sport will be able to grow in a united and productive way? 
Belarus 4-star judge Natallia Rubashko says the main thing to improve communication amongst dressage bodies, is mutual respect.
"The judges should respect the huge amount of work riders and trainers are putting in," says Natallia. "Time, effort, health and money – everything that they spend in order to achieve their goal of improving at each competition. They travel with their horses long distances to the shows, take care of the horses all the time and rely on our honest judging opinion. They expect to be rewarded for good riding and to know what is bad and how to improve on it."
Natallia adds that at the same time the riders and trainers need to keep in mind that we (judges) also put a lot of effort into becoming a good judge. It's a long way for us. We also spend time and money to continue our education throughout our judging career. Sometimes we arrive to the shows having not had enough time to rest, after a long haul flight, travelling economy class, changing time and climate zones. It's a hard job to judge feeling responsibility and pressure, under constant control and criticism. We want to be honest in our judging too, and be rewarded when it's done well even with just a simple "thank you"."
Promoting mutual respect, according to Natallia, eradicates room for people to be impolite.
"Sometimes it's very difficult to listen to criticism, to admit a mistake or to stay positive. But any criticism must be constructive," she said. "I know all my colleagues are open to discussion. We appreciate that communication because it also teaches us. We are confident and willing to discuss with riders and trainers, but discussion needs to be positive from both sides."
5-star Judge Leif Törnblad agrees that communication between riders, trainers, Judges and stewards could be better and more well organized. 
"We could have evening get togethers at shows where we could discuss certain subjects such as correct form, active hind legs, swinging back, thight nosebands, and degree of difficulty, harmony etc," says Leif. "Many riders are not sure what the judges are looking for, especially when we come to shows where it is not only top riders that are competing."
Leif finds it easier to have the dialog at the shows where the judges spend most of their spare time.
"We could also organize seminars with riders, trainers, judges, stewards and maybe also horse scientists where we have enough time to discuss in depth the current issues with all involved. Facebook is not a good communication channel as it allows people to be too black and white and rude," adds Leif.
Leif strongly believes that the declining interest in our sport dressage has nothing to do with half marks or changes in the tests. 
"We have to make the dressage tests more likeable and soft with better harmony between horse and rider again and focus on the good sides of our relationship with the horses. Look how easy it is to make a good partnership in the para dressage sport without tough methods," says Leif.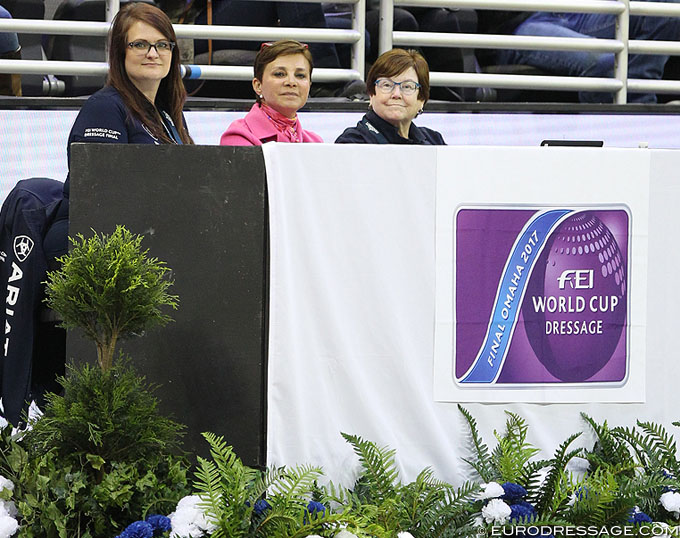 Mexican O-judge Maribel Alonso believes that If we want to improve the relationship between dressage bodies then communication is vital.
"All parties involved need to know what to expect from each other," says Alonso. "Trainers want their pupils to be successful so they need to find the best way to translate the horse´s movements into words. A rider's ultimate goal at a show is to get the best possible result and therefore need to understand what judges are looking for and understanding their markings. And judges want to be precise and clear so they effectively critique and score the riding and training of dressage horses."
Maribel feels that due to a lack of communication today there are riders and trainers that feel "cheated" at times while judges get frustrated if they are unable to put forward the right remarks.
"All parties make the sport happen so staying in touch seems like a logical response to solve the quiz," says Maribel. "These three groups are responsible for making the sport better, more understandable and more accessible to the world."
So how is better communication linked to the future of the sport? 
"We all need to sell dressage at its best," says Maribel.  
And for this to happen we have to work at it together.
by Sarah Warne - Photo © Astrid Appels
Related Links
What It Takes to Be a Judge. Advice from the World's Best: Leif Tornblad
Maribel Alonso Making Waves As Judge, Official and FEI Dressage Committee Member
Maribel Alonso, Carrying the Nation of Mexico All the Way to London