Interview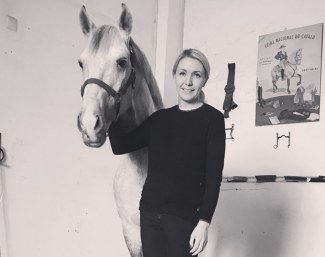 Yesterday Eurodressage reported on another strong year for leading Rider Management Company, Piaffe and the new signings to the roster, completing their best year to date. 
Intrigued about this company, Eurodressage sat down with Piaffe CEO Abby Newell to learn more about what's in store for 2019, the new company, We Are Levade and her unplanned involvement now in Polo.
Eurodressage: Following on from yesterday's news on new signings to the roster, what else has been a highlight for Piaffe this year?
Newell: So many! One of them has to be Charlotte (Dujardin) achieving an individual medal at the World Equestrian Games. She was never destined to be a one hit wonder, as she has way too much talent for that, but it was still such a moment and we were thrilled for her. Her talent and drive is what makes her a champion and she's proving that with the successful string of horses she has coming through the levels. I was also delighted for the U25 team getting a Bronze at the FEI European Dressage U25 Championships 2018 in Exloo. It is a brilliant result for them and especially for Charlotte Fry who was crowned European Champion. We also started working with Marchanta Equestrian, a new resort in Portugal that is just so special. Elite rider Nuno Baptista heads it up and there are some beautiful Lusitanos in the stables that riders of all levels can learn on, whilst enjoying a lovely break just 40 minutes from Lisbon. For me personally, I was really captivated by Marchanta; the hotel, the space, the authenticity of it all. A lot of resorts in Portugal that offer riding holidays are flashy but here, it is managed by a true horseman, whose skill and bond with horses goes back through the family line. Its feel like real Portugal, different, and we are really looking forward to developing their brand with them.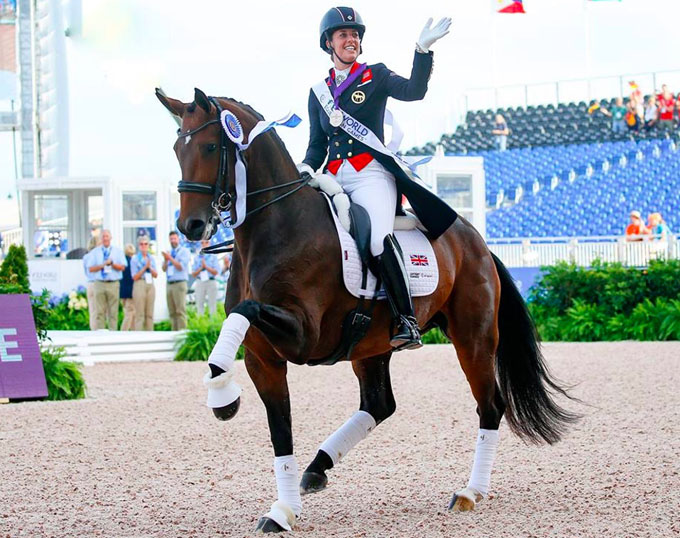 Eurodressage: And what have been your personal highlights this year?
Newell: I have travelled a lot this year, around the world, which has been a real privilege. It's been amazing to build more contacts in multiple territories and meet so many inspiring people. Also we are dabbling in events through new company We Are Levade, and continue to work with a number of brands on their strategies. We have a wonderful client list within the company already.
Eurodressage: We have noticed you do a lot of work with arranging master classes for top riders; what led you into doing this?
Newell: For the last six years, we have been working with a number of promoters around the world, who are specialists in their territories at putting events together. We book a number of our Piaffe riders with these promoters to do masterclasses that can draw crowds and it's been a real success. We've built up our knowledge bank up over a long period of time and have a trusted network. We also negotiate and find a number of opportunities for riders not represented by Piaffe, those who want to utilise our experience in the space, to ensure they are being hosted by the right people, that the venue is suitable, their fees are fair and so on. You'd be surprised how cautious you have to be sometimes and some riders have been caught out in the past so we are humbled they seek our advice.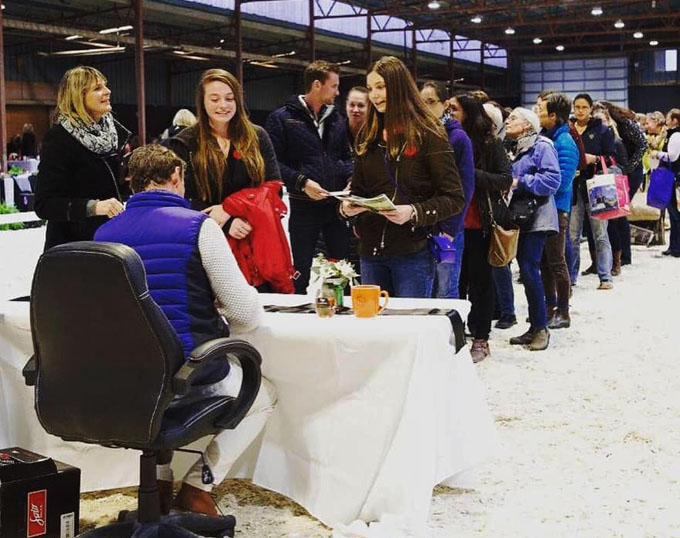 Recently Gareth Hughes went to Queensland to a wonderful host there who we just adore, who has also hosted Charlotte and Carl (Dujardin and Hester) and he was so well received. Gareth has been traveling to Australia and doing clinics before Piaffe got involved, but I don't think he'd ever thought to do a masterclass to such a large arena audience, but that probably comes down to a lot of riders not knowing their own value as much as they should, and knowing that there are a lot of people around the world who eager to learn from them. It was such a popular masterclass that we would love to see Gareth start to do more of these in North America because he's a great trainer. Carl and Charlotte will always be in demand and have had very successful years of doing these kinds of events. They've been hosted by a number of different individuals this year and the desire to learn from them only grows, illustrated by their sell out appearances in 2018.
Eurodressage: We see you've started to host some of your own masterclasses?
Newell: Yes, we're dabbling in this space because we know what works and what doesn't and what the riders want to achieve. It won't be something we do full time but we've arranged about four now and it has been a privilege. We are soon hosting the wonderful Ingrid Klimke in February at Wellington Riding in Hampshire, England, which is very exciting for us, and a real honour. Her team is lovely and has been a pleasure to work with so far. It's going to be very special. Hopefully we'll see more of the very top riders visiting the U.K this year as the British public are always open to learning and hearing from different riders who have had success.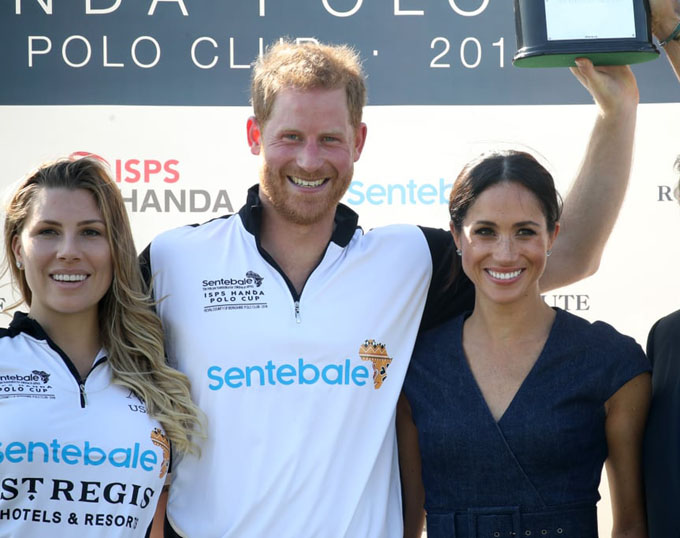 Eurodressage: And how did the association with Polo come about this year?
Newell: It was after an introduction at the end of 2017 to the Chairman of the Royal County of Berkshire Polo Club, Jamie Morrison. It's a prestigious club with a rich heritage of sport, entertainment and out right rock n roll and I instantly clicked with Jamie. As a polo player himself, he comes at things as a sportsman and as a visionary and he wanted someone on the team that would help diversify the club's offering. It's 220 acres of prime real estate just outside London, close to Heathrow and with strong Royal ties. The infrastructure has lent itself well to sport, large events, location shoots, film shoots and so on, so we are looking to build on that. That said, it was a baptism of fire when I started, as within the first few months, we were the hosts of Prince Harry's Sentebale fundraiser, which The Duchess of Sussex also attended. It wasn't long after the Royal Wedding so it was a media circus at the club but incredible, as they raised over a million for charity. Only three days later we were hosts of the International, one of the biggest polo matches in the world, which we now have for at least five years and will be introducing a lot of new elements to the day. We introduced dressage to the event this year, with Charlotte (Dujardin) doing a dressage masterclass and bringing Valegro before the Polo began, which was a big success and a nice fusion of both disciplines. I have plans to bring more top trainers across the disciplines to the club in 2019 and am exploring hosting our own elite competitions, as there is so much space. It's very diverse. Moreover I was delighted when Jamie asked if I would be Commercial Director of the Club, which I accepted. Piaffe and Levade will continue alongside it and our offices will be based there so it's very exciting for 2019.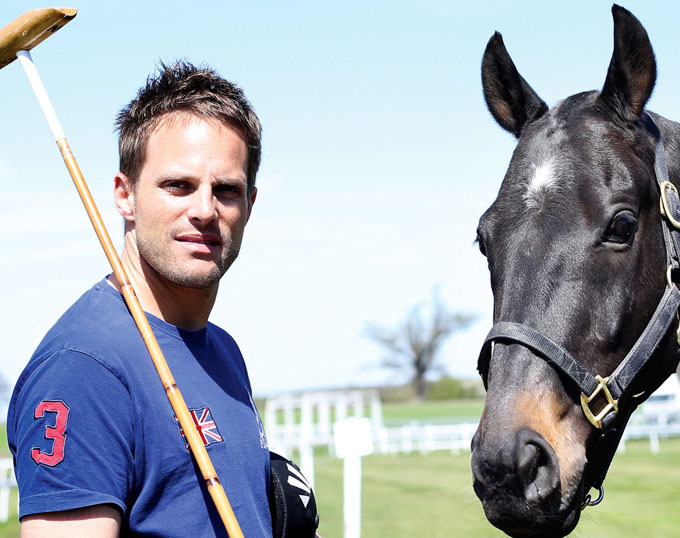 Eurodressage: How do you manage the different strands to what you do?
Newell: Working for me is a bit of a religion and a daily habit. It's a passion for me and I am honoured to work with the riders I do and across all these different business areas. It's a big machine but all parts benefit the whole and I only want to see it grow and be a success. There has to be a commitment to that and I've never felt more driven to achieve it.
For more on Piaffe www.piaffe.co.uk
We Are Levade www.wearelevade.com
To talk to Piaffe about representation, your brand or masterclasses abby@piaffe.co.uk
Related Links
Fry, Van Olst and Harnacke Complete a Strong Year for Piaffe
Working with the Dressage Elite: Piaffe's Abby Newell Knows the Tricks of the Trade
Piaffe Secures Innovative Partnership Opportunities for Its Represented Riders