Events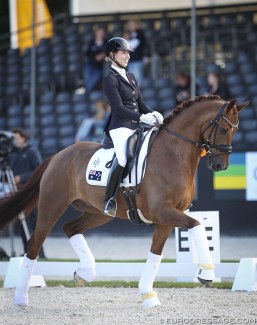 Sutton Farm is excited to be associated with the upcoming Briana Burgess three day clinic on 24 - 26 April 2019, along with a Masterclass on Friday evening 26 April 2019 featuring Brett Parbery and titled  "An evening with the Stars of Dressage".
Briana will team up with Brett Parbery to host an amazing night of incredible information along with local wines and produce to indulge on while soaking up a wonderful atmosphere.
Over time Sutton Farm has been developed into one of the largest Equestrian Centers in the Southern Highlands of New South Wales, Australia. Sutton Farm boasts amazing facilities including a world class indoor with the interior imported from the U.K.
Brett Parbery says of the upcoming event: 
"I'm really looking forward to the night. Sutton Farm is an institution within the fabric of equestrian sport in Australia. My son is learning to ride there as we speak! To collaborate with Briana will be great. Briana is a long time friend of mine and I am a big fan of her riding and training. She has spent many years abroad training with the worlds best coaches and I look forward to hearing her take on things."
Parbery is thrilled to star in this educational Masterclass with Burgess
"Together we will give our audience an insight as to how we work our horses from the early stages of training through to Grand Prix. It will be great to discuss and compare each other's training systems. I will be  bringing some of Willinga Park's new exciting horses of all ages to give them some exposure to atmosphere whilst still in a training situation. I know Kathryn and her team at Sutton Farm will put on a great show and Briana and I will do what we do best."
Enquiries for tickets and table reservations can be made through Sutton Farm:
Visit www.suttonfarm.com.au or call +612 4869 2600